Archive
A-Cold-Wall Japanese Street Fashion
Browsing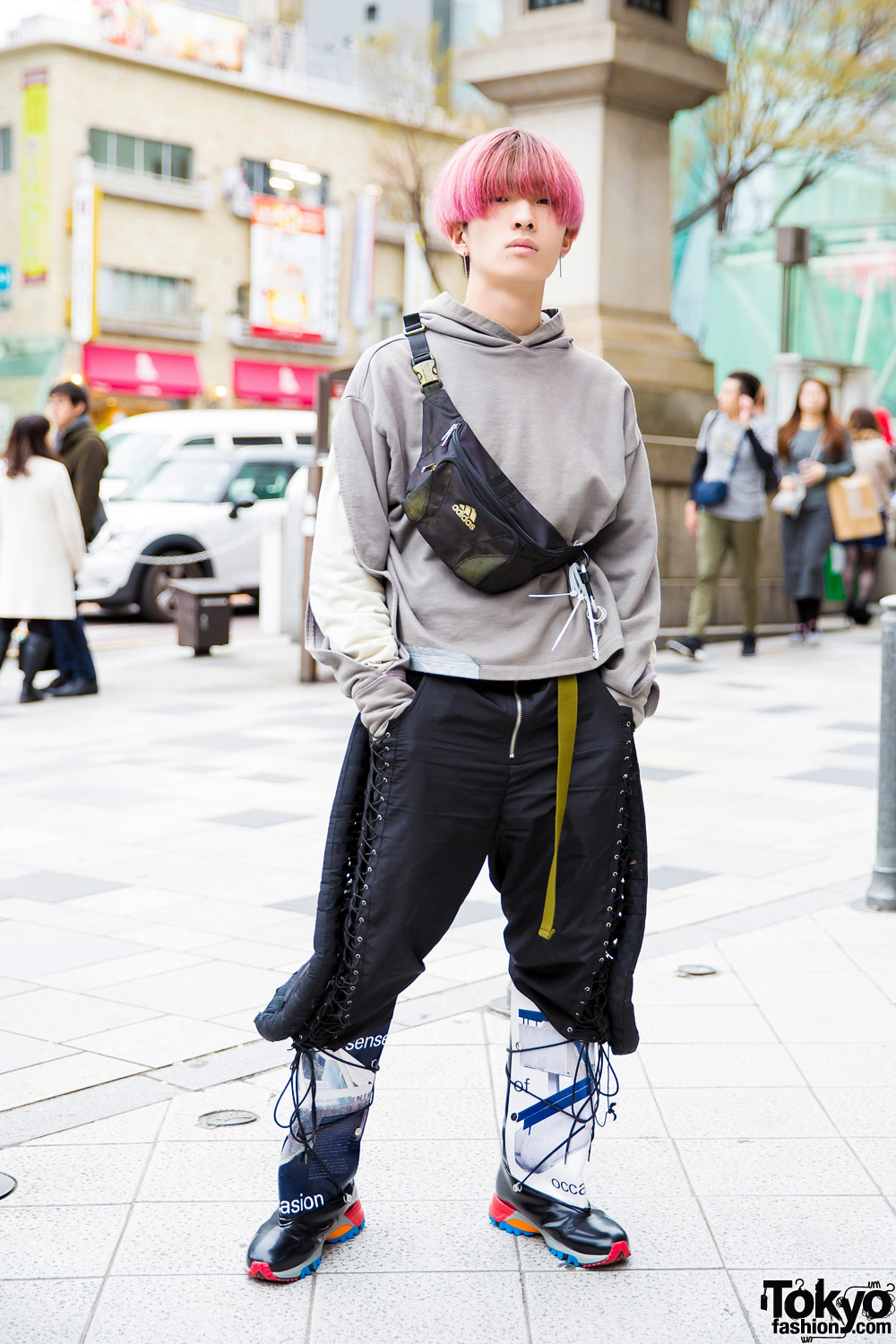 Pink-haired fashion student sporting an eclectic streetwear style with slit-sleeve hoodie, lace-up parachute pants, and statement rain boots.
Read the full article »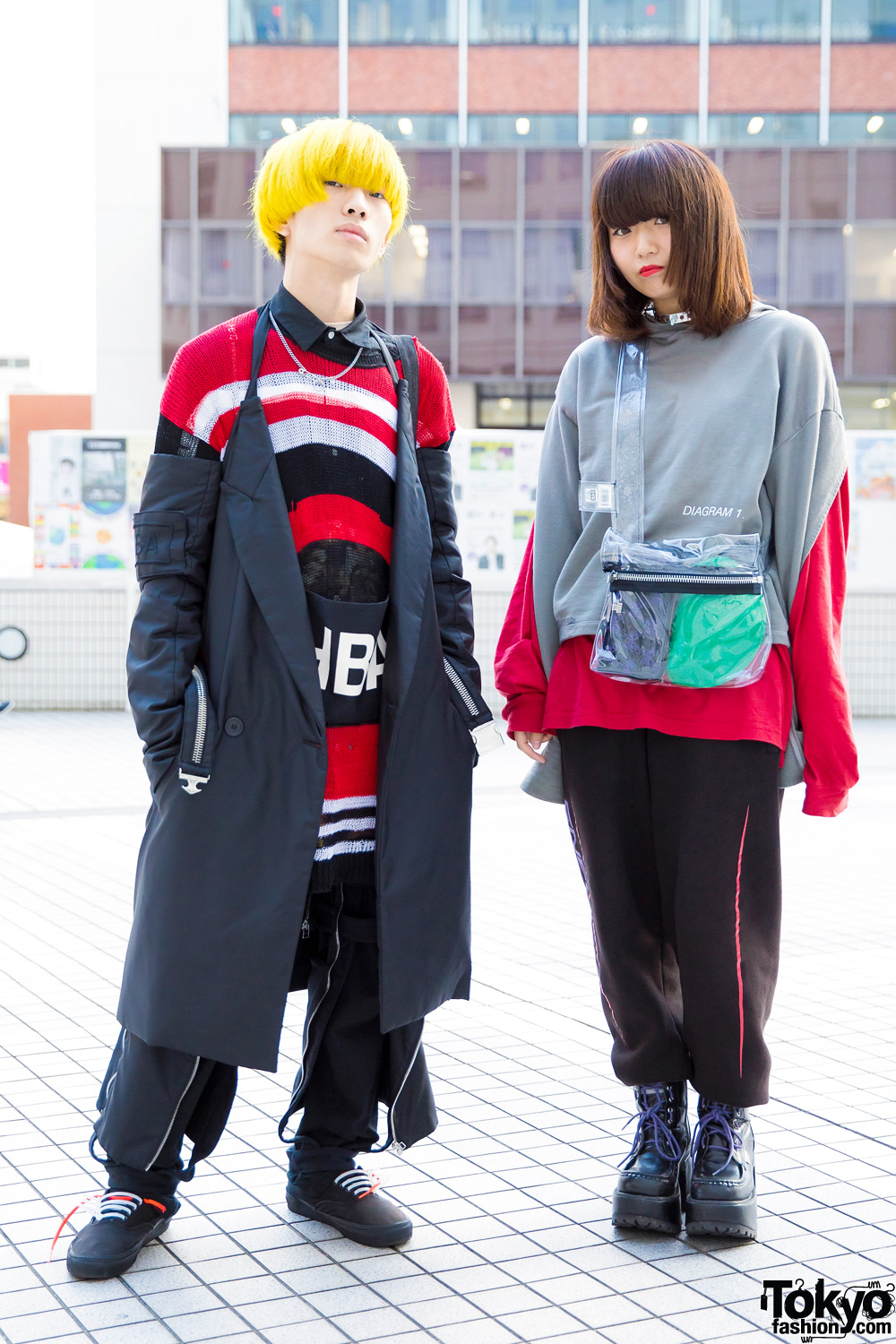 Duo in Japanese and international streetwear styles with layered tops, pants, footwear and handmade accessories.
Read the full article »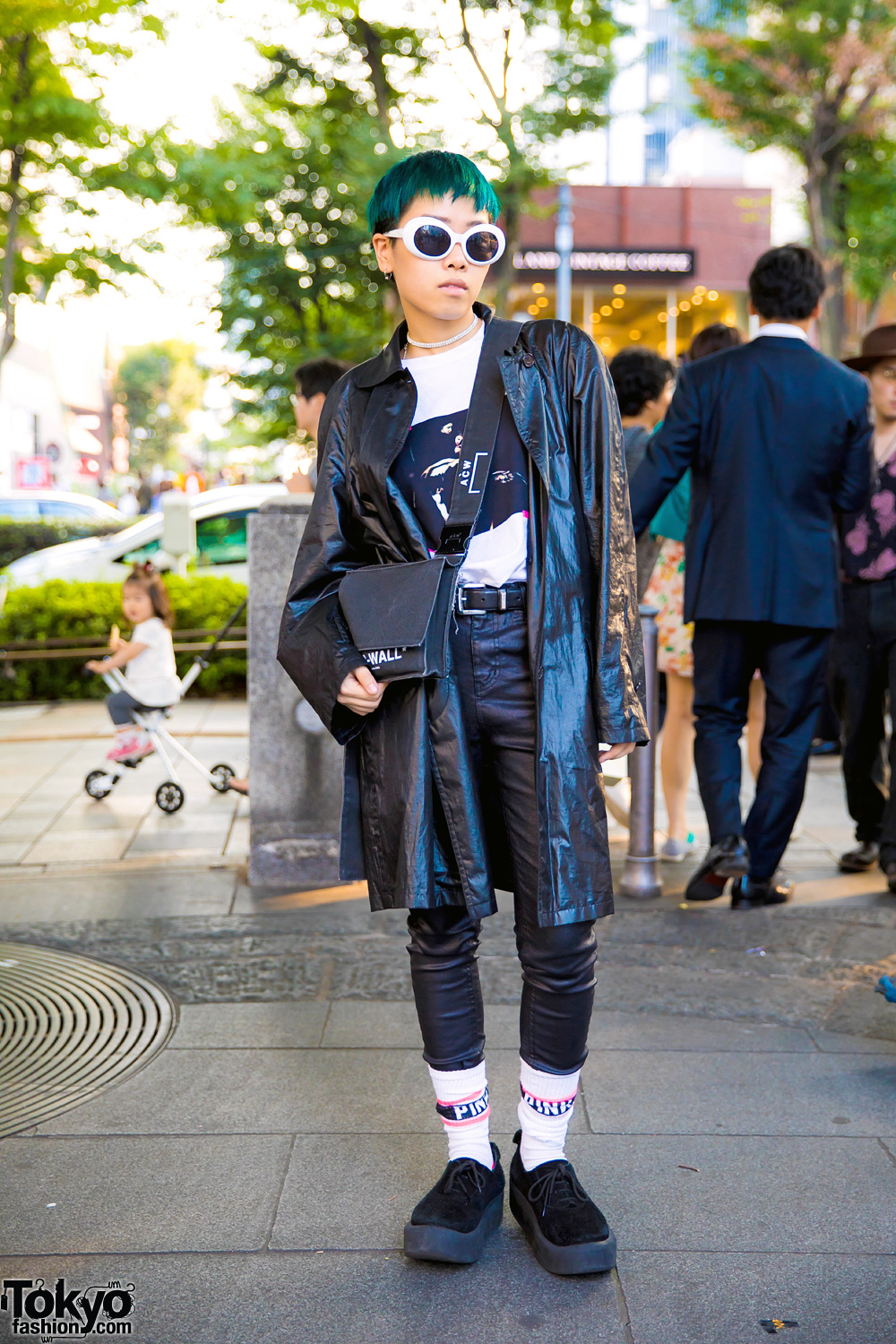 Pixie-haired Harajuku girl in monochrome leather fashion wearing a faux leather coat over a white t-shirt, skinny pants, platform creepers, a crossbody bag and accessories.
Read the full article »