Articles containing the brand: billionaire boys club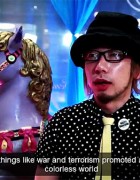 "Tokyo Rising" is a new 30-minute documentary film hosted by Pharrell Williams about fashion, art, music, and culture in a post earthquake-Tokyo.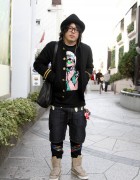 Cool Japanese guy with a Cool Cats shirt, BBC Ice Cream shorts, a Revolver jacket and jewelry from Giza & Ambush.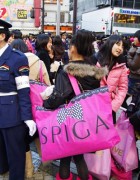 Over one hundred photographs of Shibuya 109 and other shops in Shibuya and Harajuku on January 2nd, 2010 – the peak Lucky Bag shopping time in Japan!