Articles containing the brand: Borders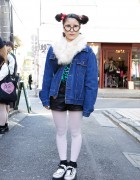 Cute high school student with hair buns wearing fur collar with denim jacket and leather shorts.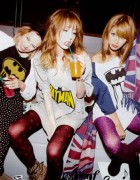 Is Japanese fashion in the midst of a Batman Boom? Patrick takes a look around Harajuku & Shibuya to find out.
Pretty 18-year-old student with purple hair, ruffled blouse and skirt.