Articles containing the brand: Doll in High Heels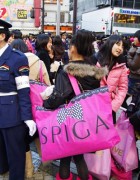 Over one hundred photographs of Shibuya 109 and other shops in Shibuya and Harajuku on January 2nd, 2010 – the peak Lucky Bag shopping time in Japan!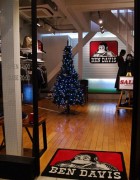 A continuation of our exclusive photo walking tour of Harajuku during the Christmas holiday season in 2009. Features seventy pictures of shops, cafes, and other holiday-related stuff in the Harajuku area.