Archive
Freak City
Browsing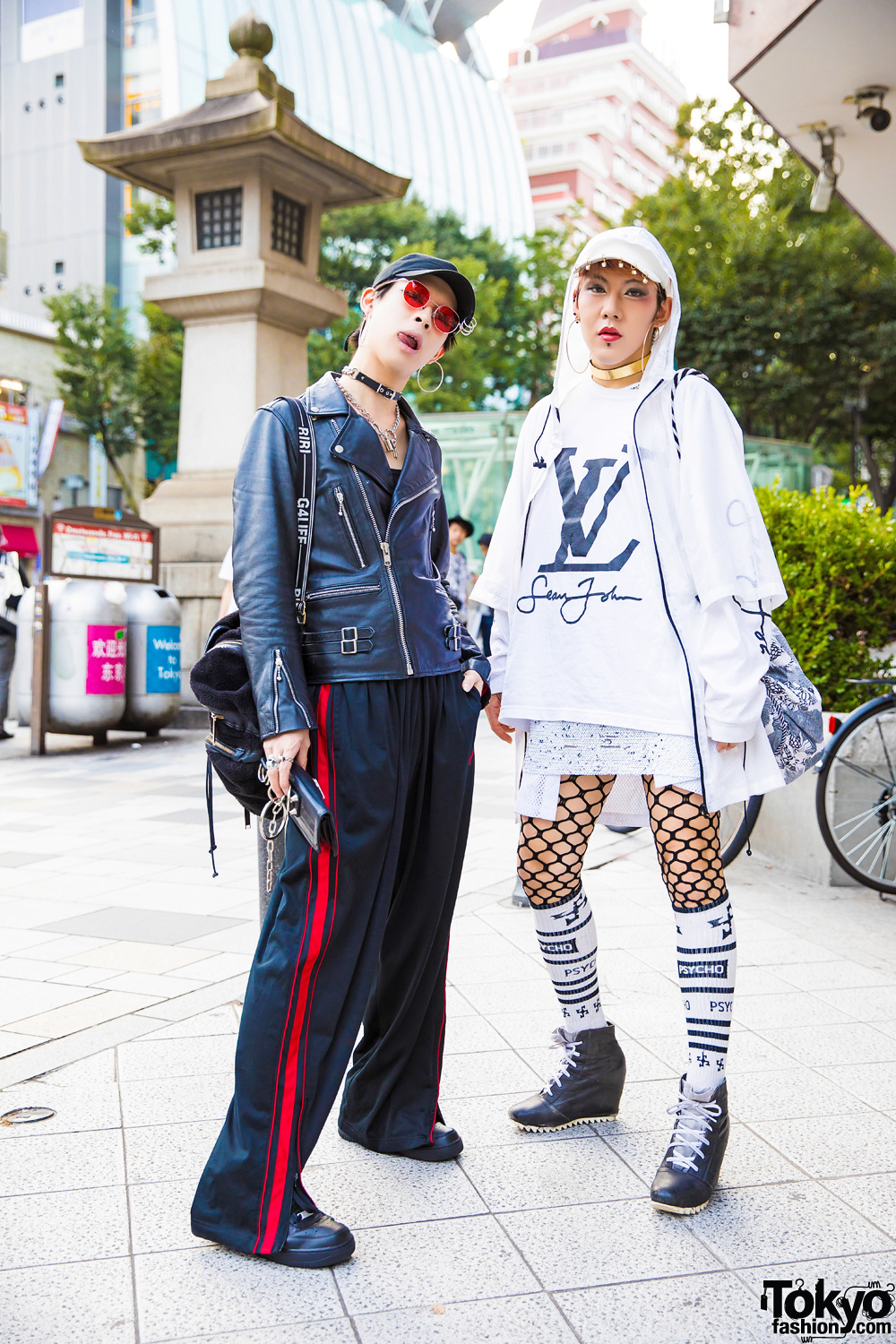 Harajuku duo street styles with leather jacket & jersey pants, sweatshirt & skirt over tights, running shoes and platform booties.
Read the full article »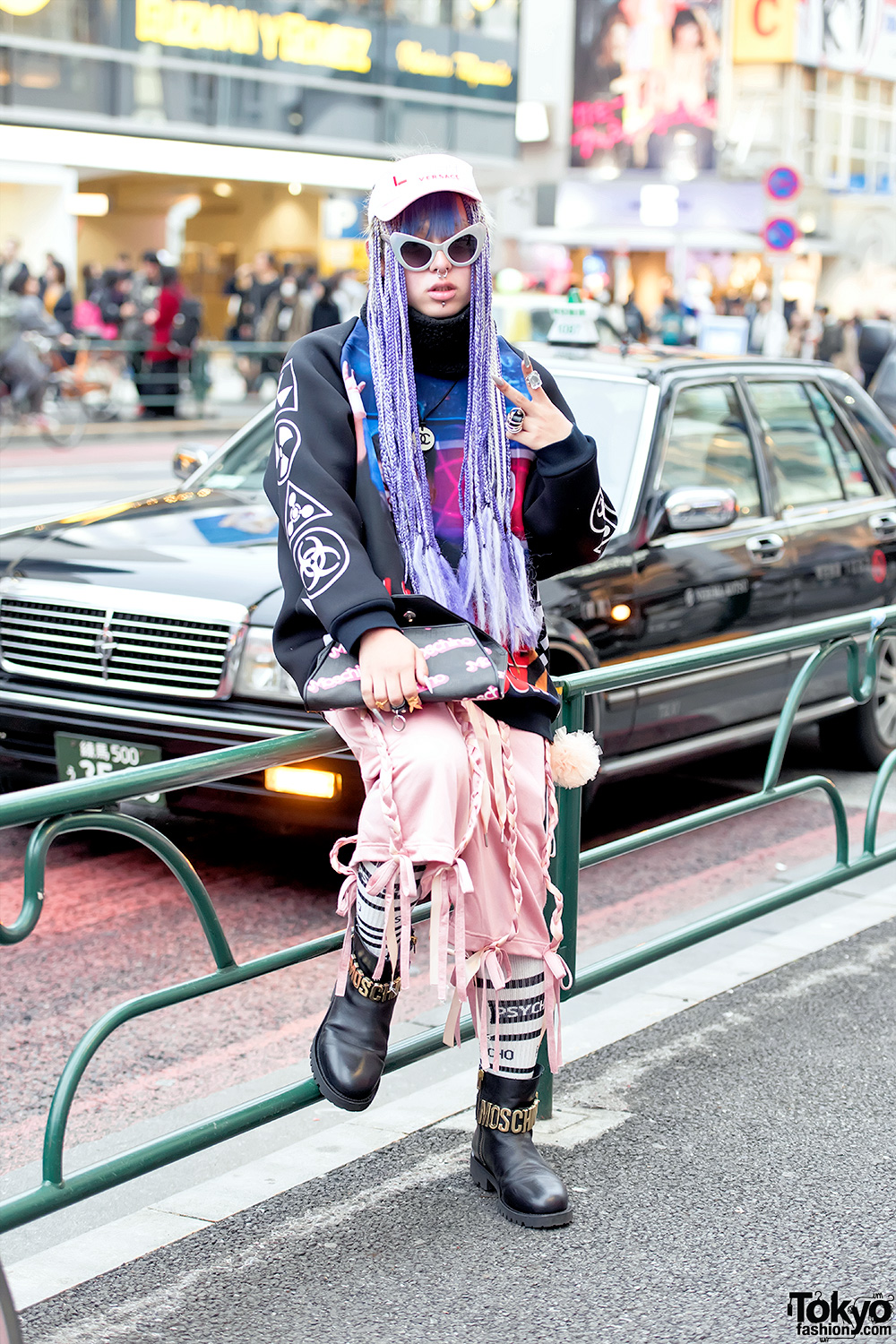 Purple-haired Harajuku guy wearing a DVMVGE sweatshirt with boots by Moschino, NicoPanda cropped pants, and Vidakush accessories.
Read the full article »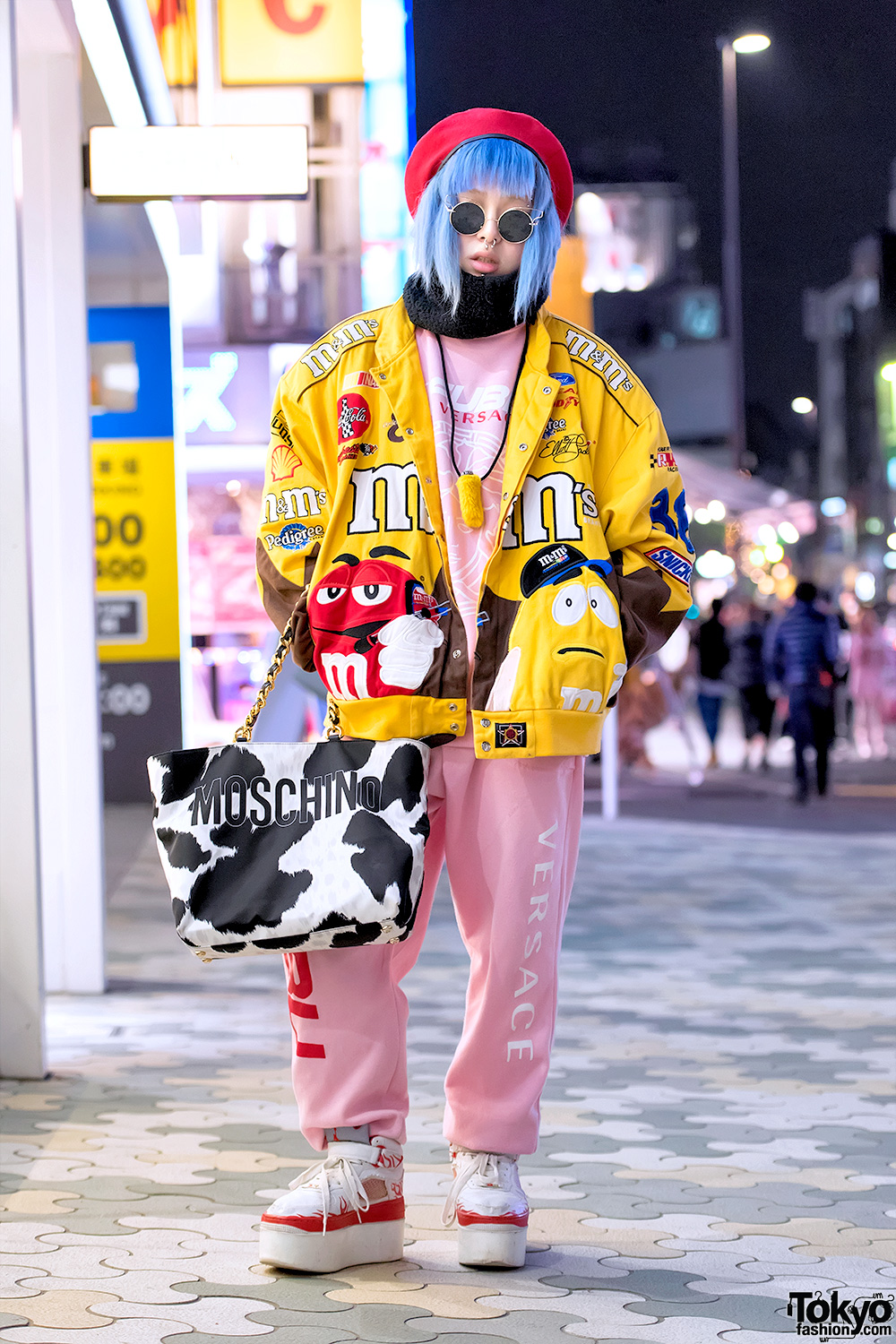 Harajuku guy with blue hair wearing matching pink top and pants from Freak City with a Dog Harajuku bomber jacket and platform sneakers.
Read the full article »