Articles containing the brand: Natural Vintage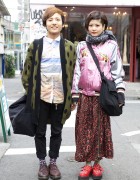 Friendly guy in Dapper shirt & Uniqlo cuffed pants with cute girl in satin jacket & RNA maxi skirt.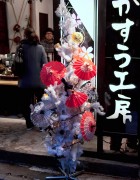 Pictures of Harajuku at Christmas time – including Cat Street and lots of shops, cafes, Christmas trees, and holiday lights.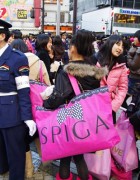 Over one hundred photographs of Shibuya 109 and other shops in Shibuya and Harajuku on January 2nd, 2010 – the peak Lucky Bag shopping time in Japan!