Articles containing the brand: Rojo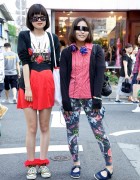 A pair of friendly girls with whimsical style that includes novelty sunglasses.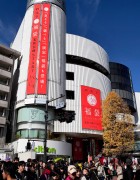 Pictures of the 2011 New Year's sales and Lucky Bag shopping frenzy in Harajuku – including LaForet, Cat Street, Meiji Dori, and much more.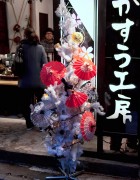 Pictures of Harajuku at Christmas time – including Cat Street and lots of shops, cafes, Christmas trees, and holiday lights.