Archive
Second Street Japanese Street Fashion
Browsing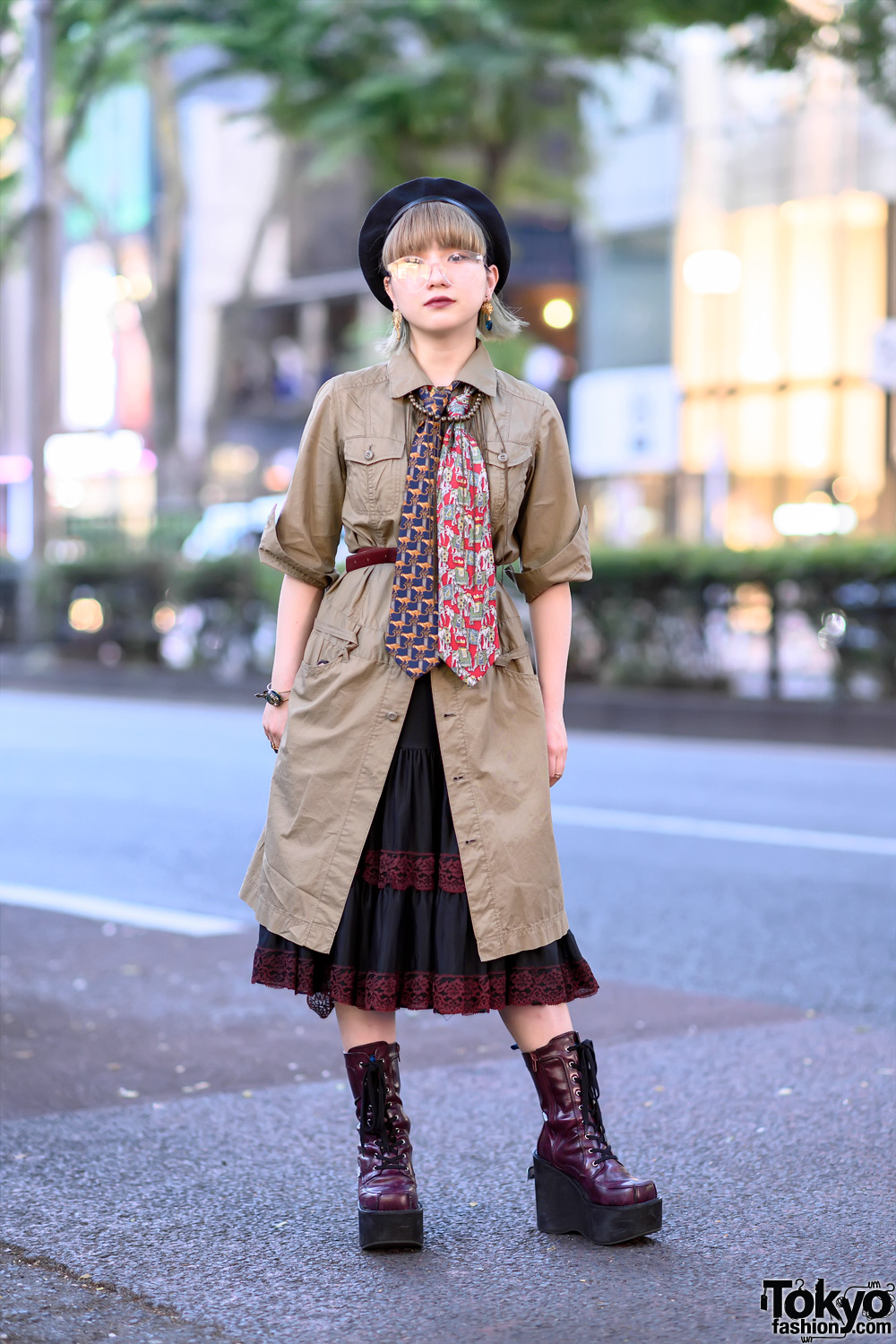 Japanese fashion student wearing a belted trench coat with two neckties, a skirt, beret, steampunk watch, and tall platform boots.
Read the full article »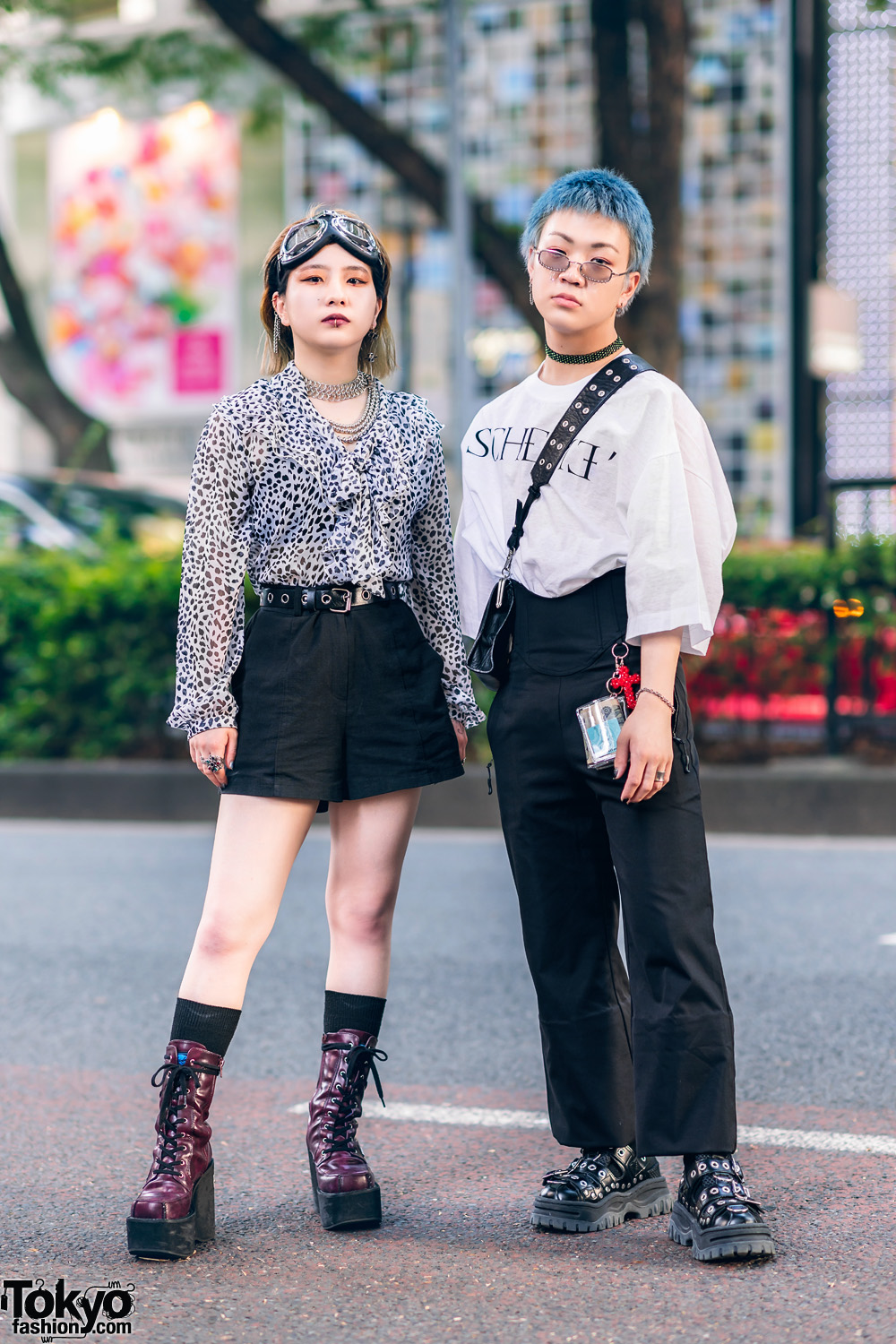 Japanese teens sporting monochrome streetwear styles with leopard bow blouse, shorts, purple mid-calf boots, 3/4 sleeve shirt, high waist pants and studded leather shoes while out in Harajuku.
Read the full article »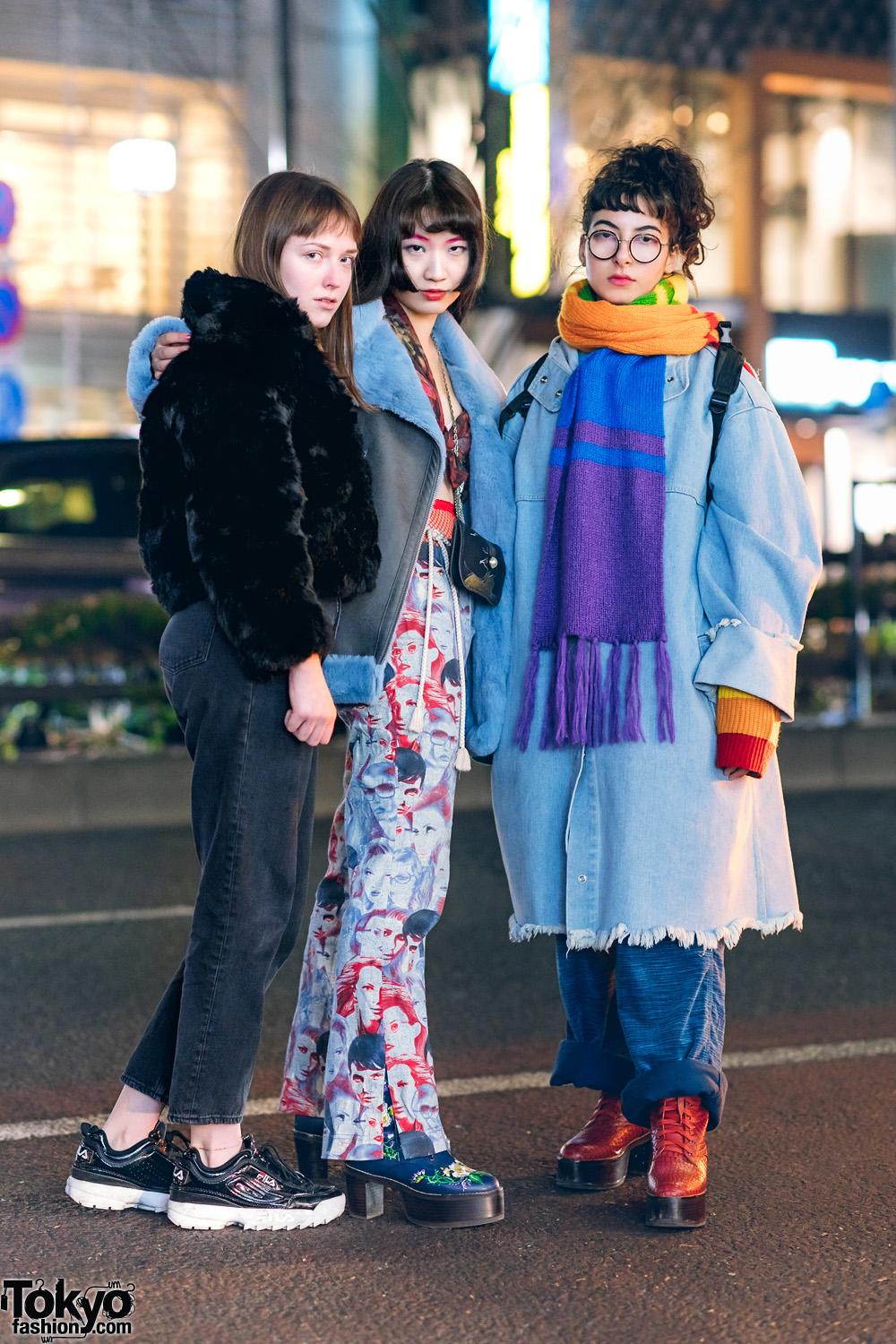 A trio of girls wearing eye-catching streetwear styles with all black outfit, shearling jacket, printed pants, denim coat and footwear.
Read the full article »