Archive
Sinz Japanese Street Fashion
Browsing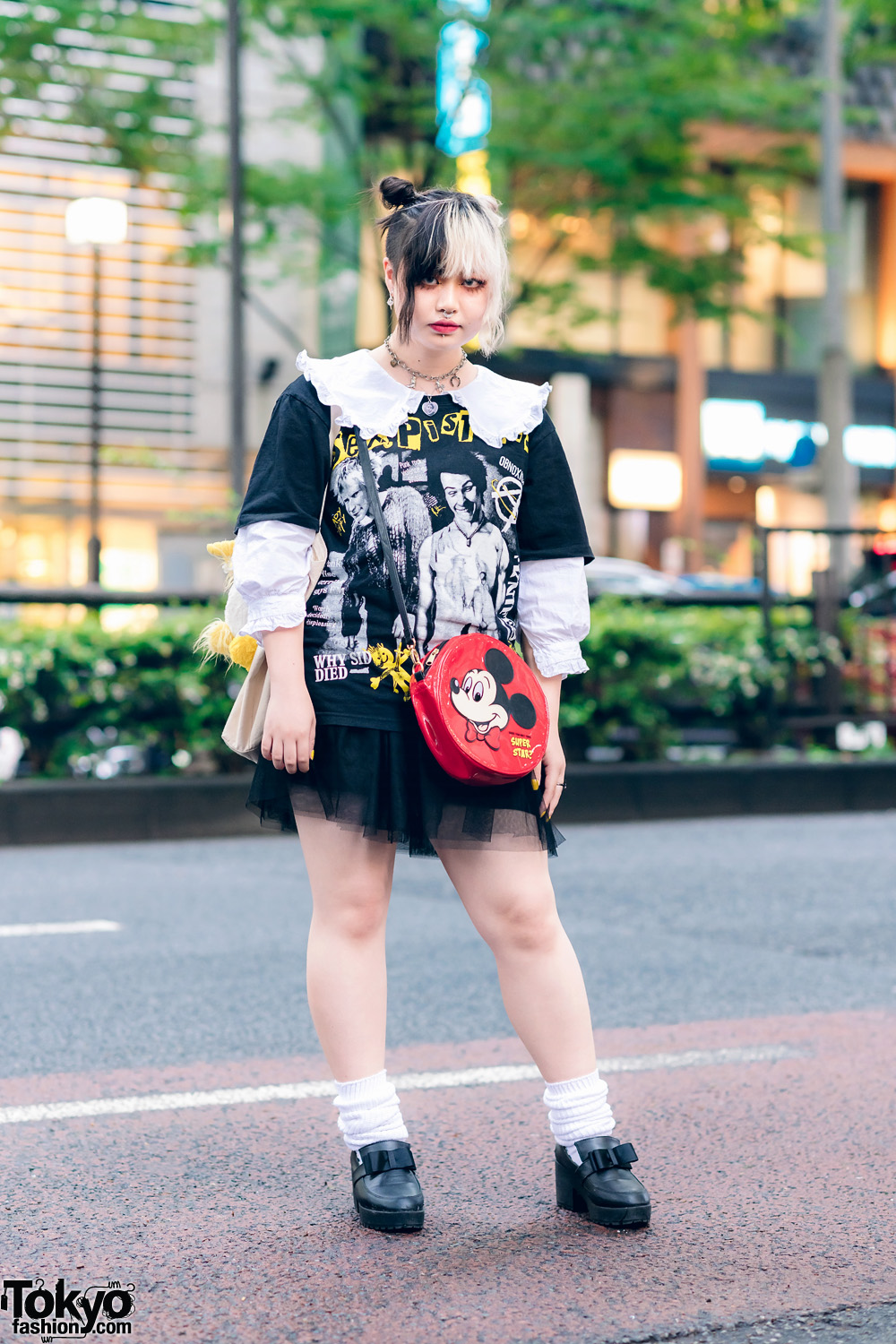 Sinz staffer sporting half hair colored twin buns and a monochrome streetwear ensemble while out in Harajuku.
Read the full article »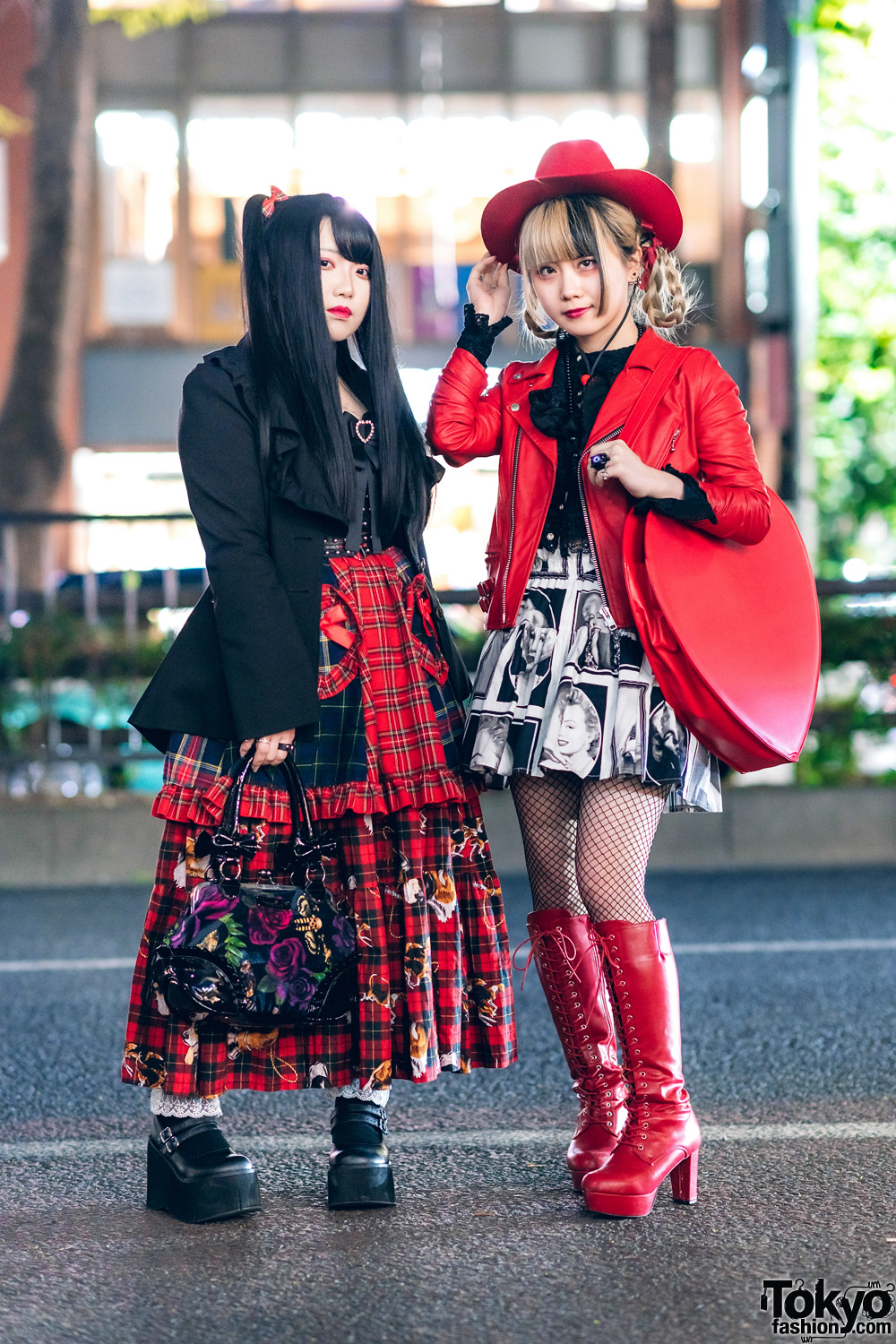 Harajuku girls sporting eye-catching red-and-black streetwear styles while out and about on the street.
Read the full article »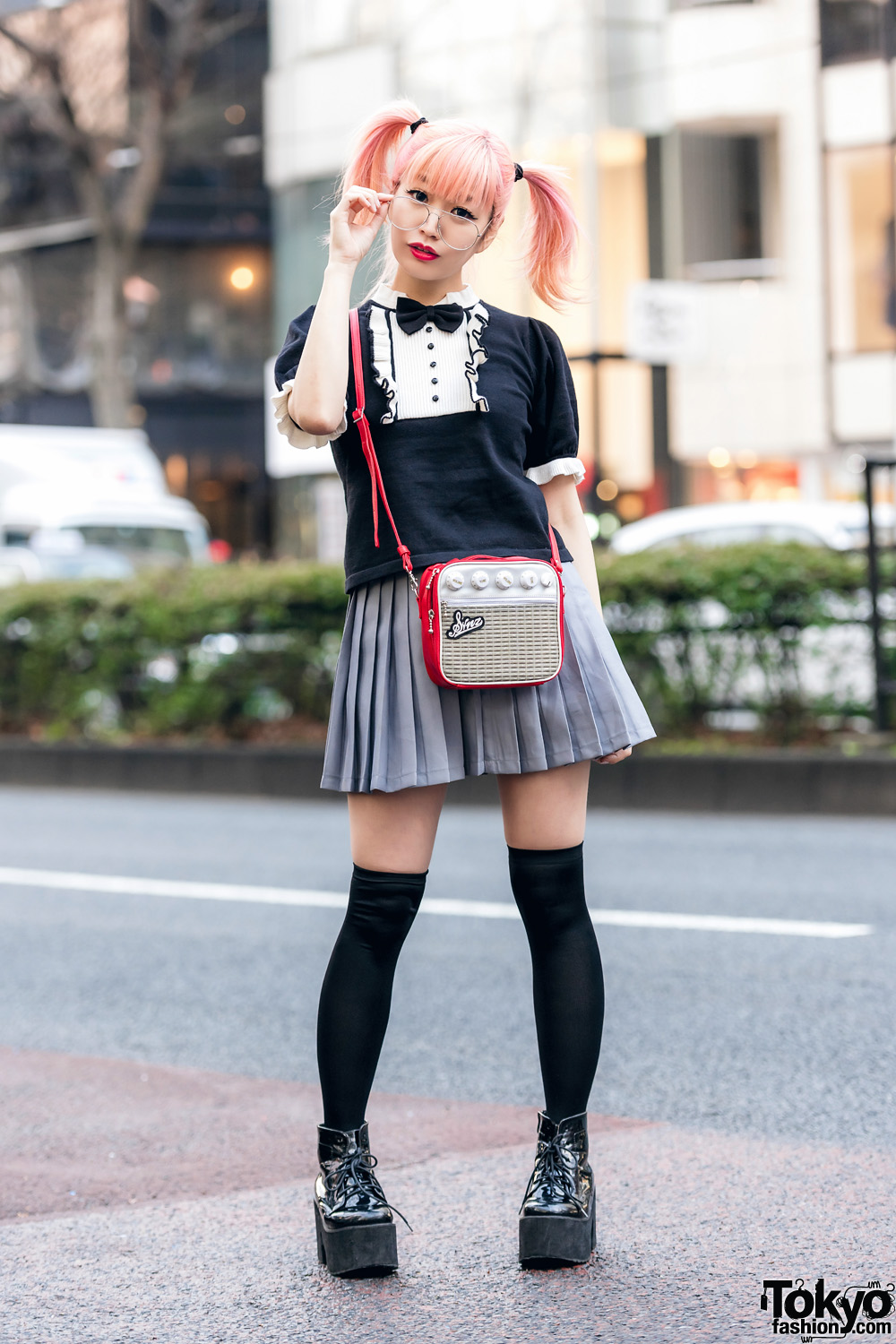 Techno Pop Icon Asachill on the Harajuku street dressed in a ruffle blouse, pleated skirt, thigh high socks, patent platform boots and a Sinz guitar amp bag.
Read the full article »