Archive
Takahiro Miyashita The Soloist Japanese Street Fashion
Browsing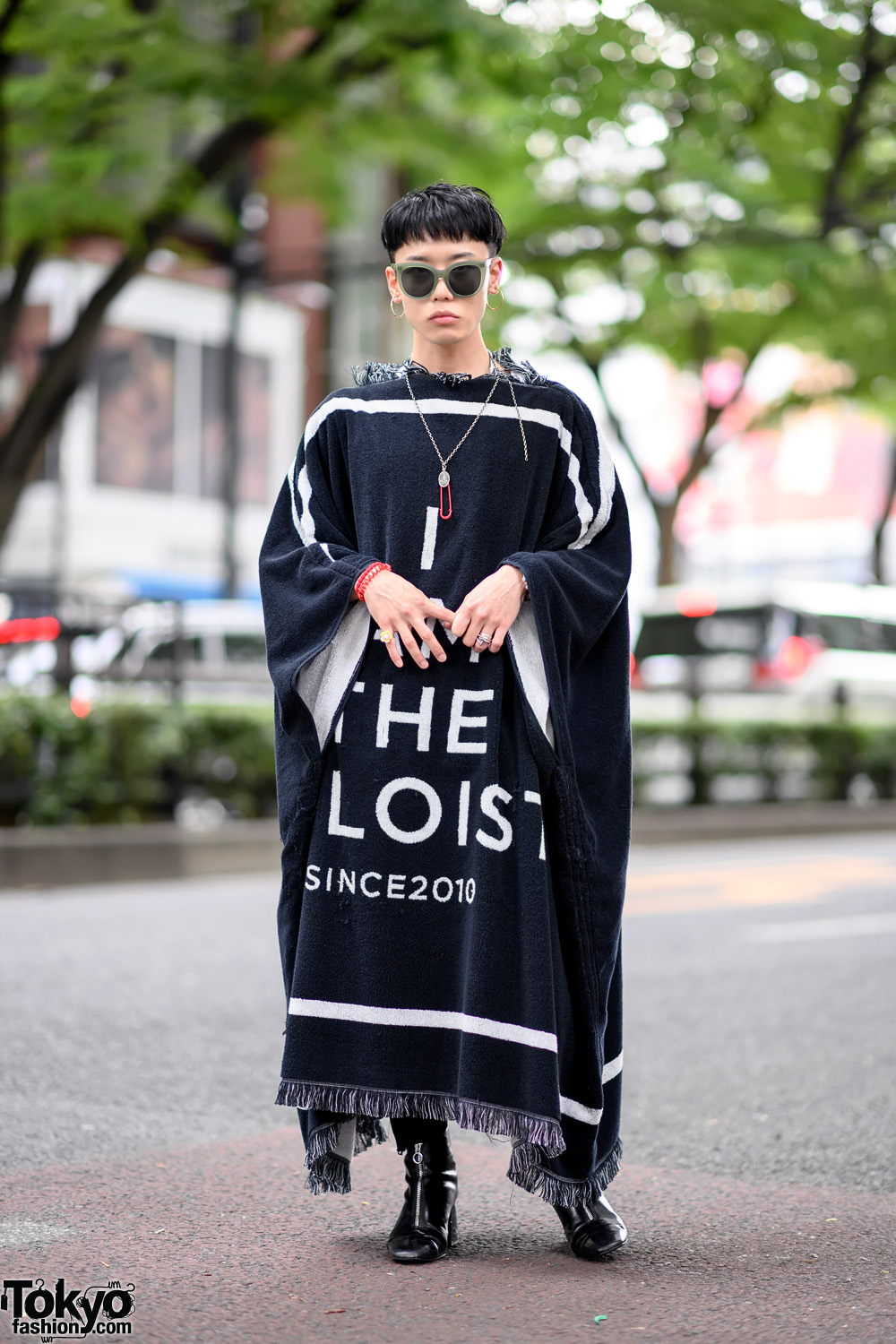 Japanese fashion designer on the street in Harajuku wearing an "I Am The Soloist" blanket jacket with sunglasses and boots.
Read the full article »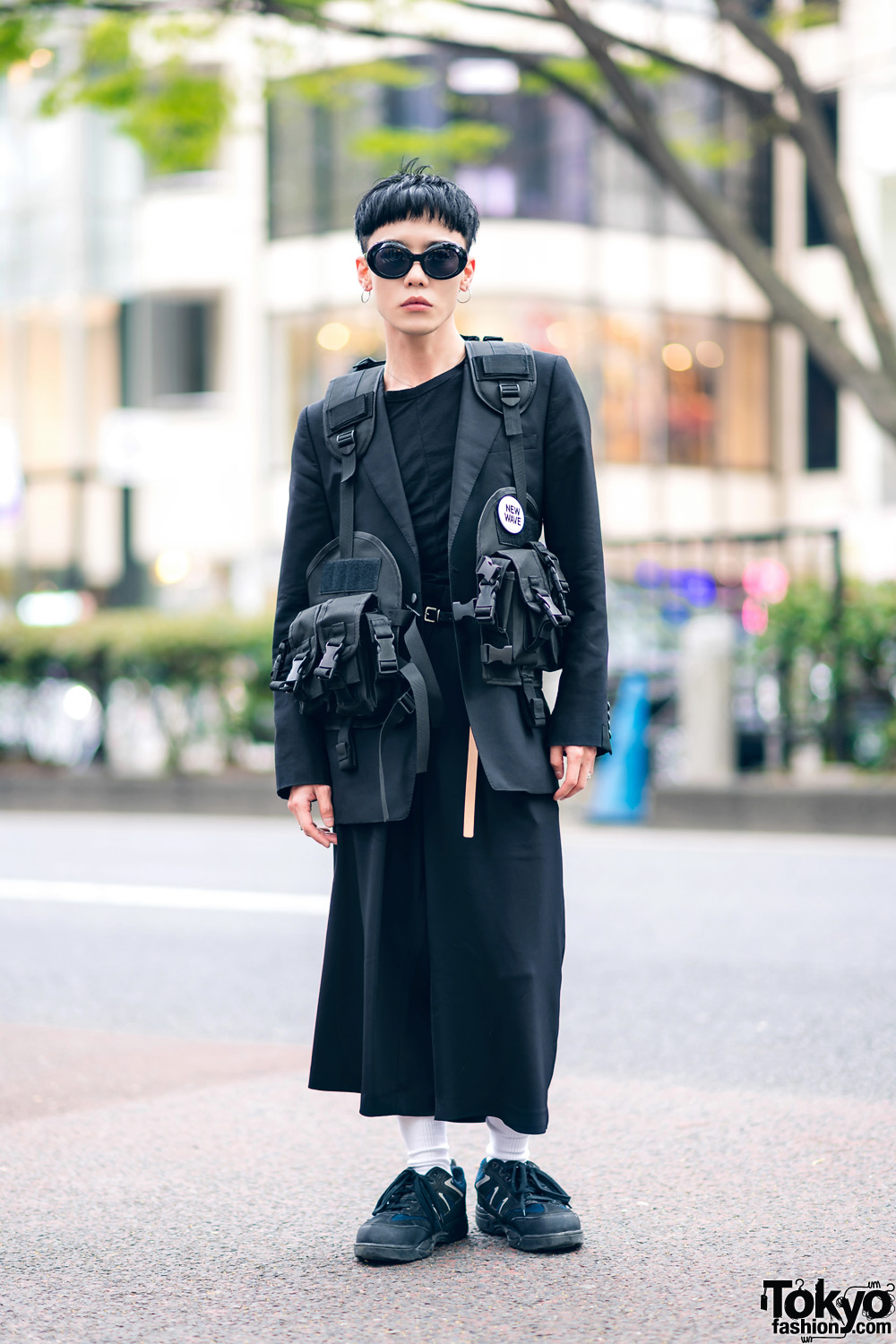 The Symbolic Tokyo fashion designer in an all black streetwear style with utility vest, layered tops, wide leg pants and two tone sneakers in Harajuku.
Read the full article »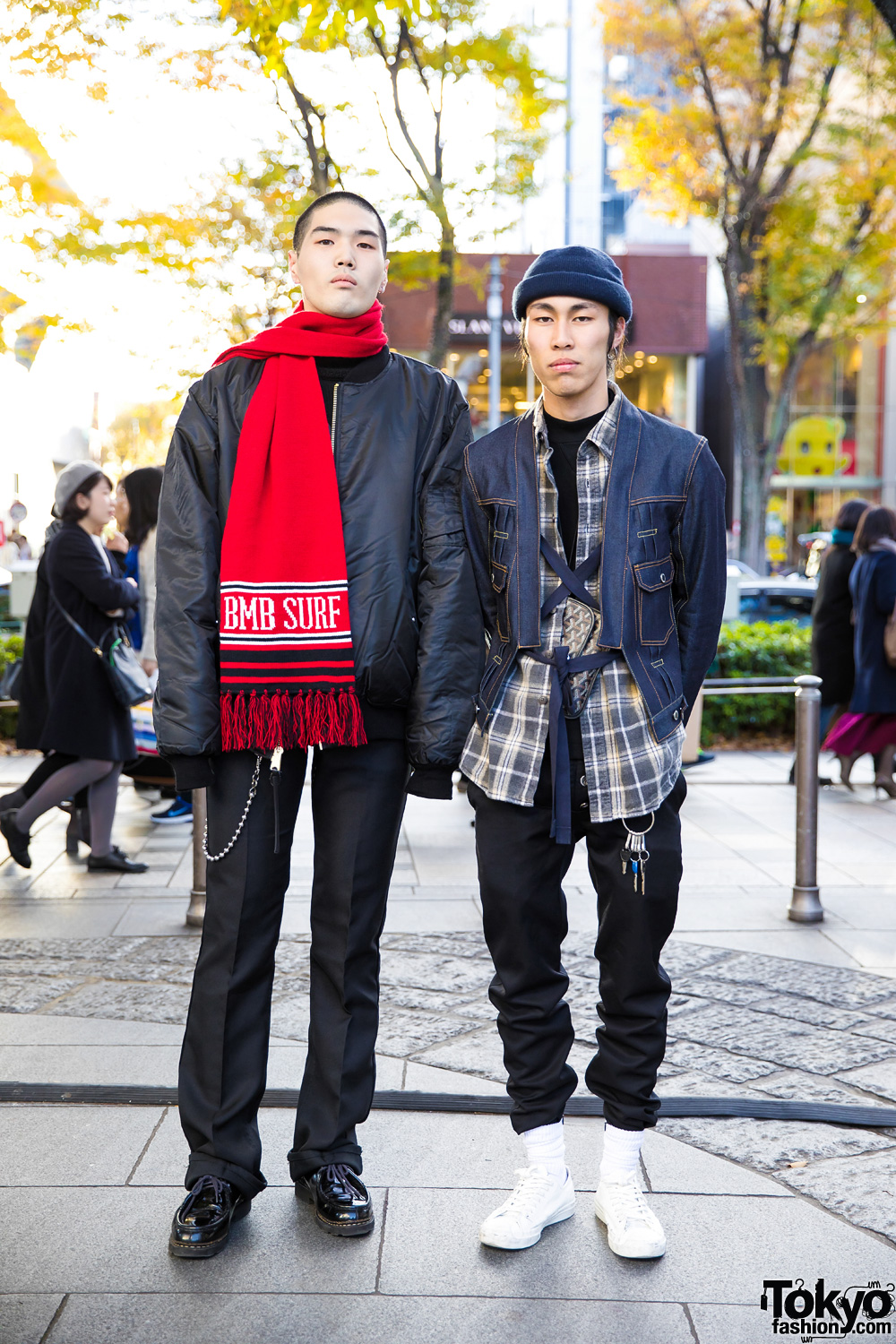 Harajuku guys in winter street fashion with bomber jacket, black pants, creepers; denim jacket over plaid shirt and sweatshirt, pants, white sneakers and a knit beanie.
Read the full article »