Bucket Hat, Cummerbund & Makin Jan Ma Shorts
This cool 20-year-old guy has blended some unique fashion items, including a black resale shirt and graphic shorts from Makin Jan Ma (his favorite store). His accessories include a black and white print bucket hat and handmade buttons.
In place of a belt he's wearing a red satin cummerbund. His necktie is made from a hand woven ethnic belt. Both items are from resale shops, as are his black dress shoes. His black shoulder bag is borrowed.
We asked what he's listening to these days and he mentioned singer Kaela Kimura.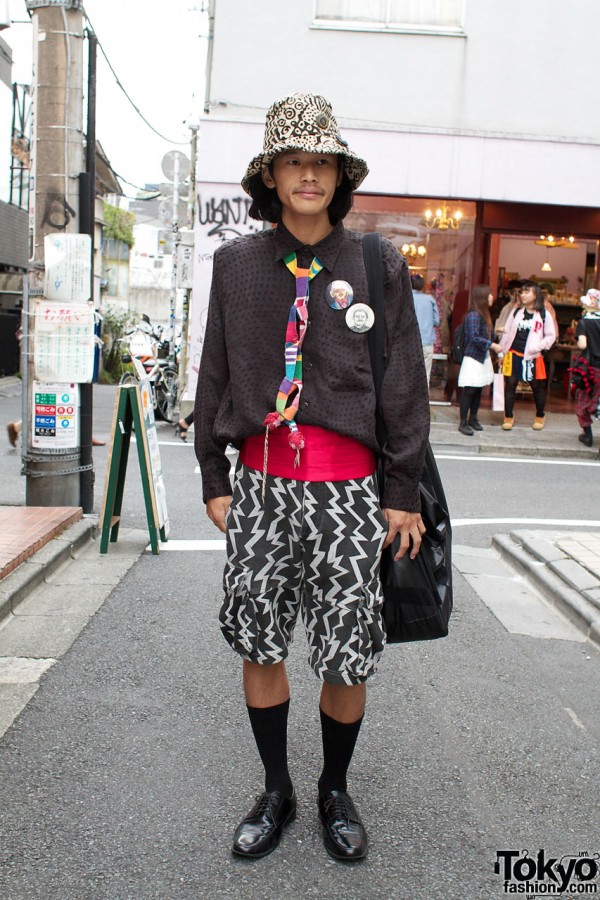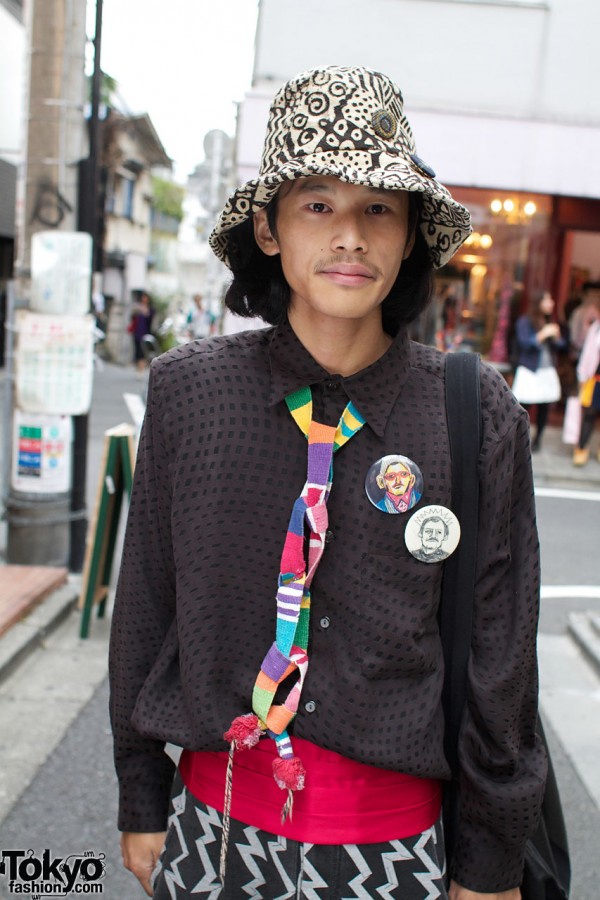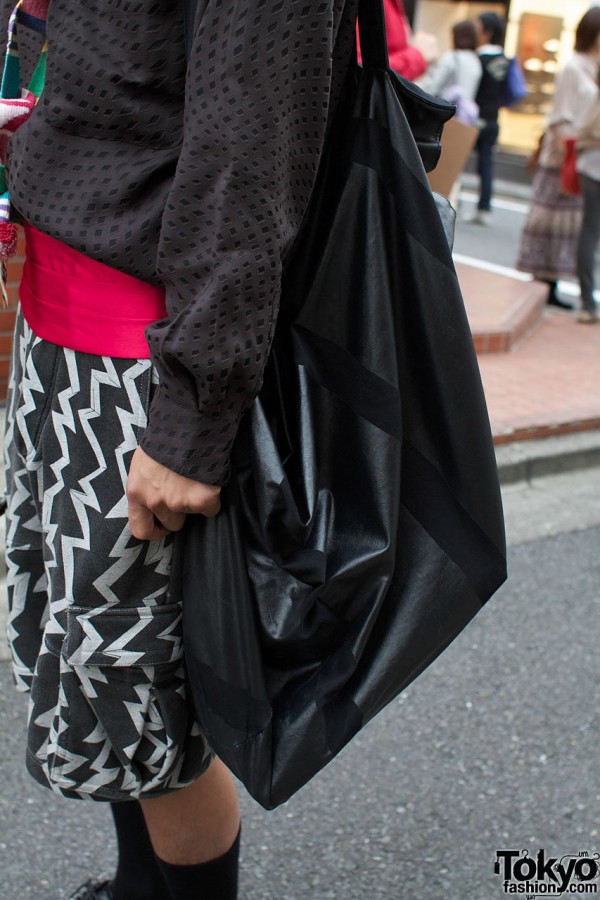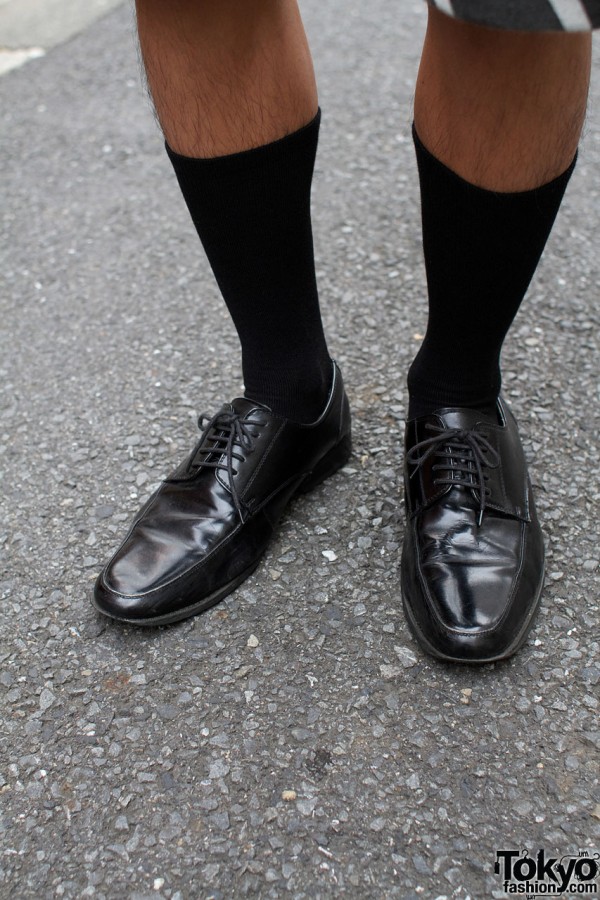 Click on any photo to enlarge it.