Colorful Long Skirt & Red Hair in Harajuku
This red haired Japanese girl was spotted and photographed on Cat Street in Harajuku. She is wearing a white shirt over a stripped black and white long sleeve shirt that goes well with her colorful long skirt. To top it off, she's also wearing suspenders, hand-made rings, a black designer shoulder bag, and a black sweater that is wrapped around her waist.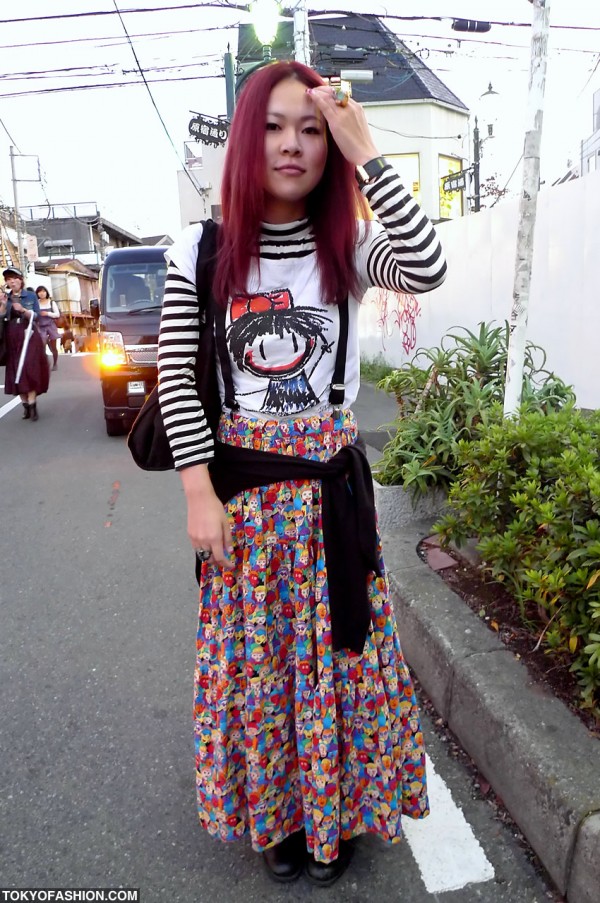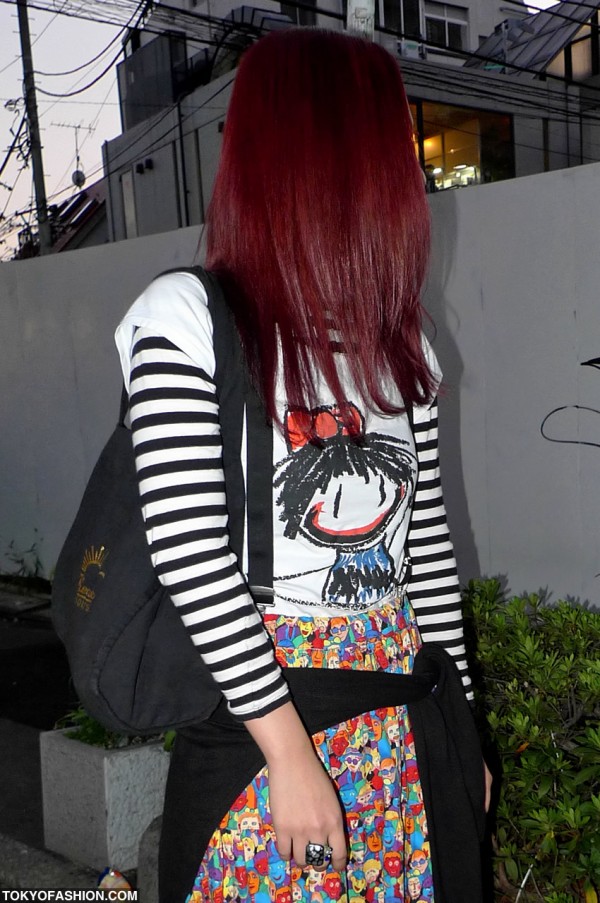 Click on the photos to enlarge them.