Onomi, a 21-year-old student, is ready for cooler weather in a short camel wool coat and a long plaid scarf tied around her neck. Her black suede shoes from Tokyo Bopper look cute with black tights.
Onomi's accessories, some of which are from Theatre Products, include stylish leopard-print gloves, a black derby hat and a single earring that consists of a small bottle complete with cork. She's also carrying a black fabric Theatre Products bag.
We asked Onomi about her favorite music and her answer was Dj Tsue. Her favorite fashion brand is Uniqlo.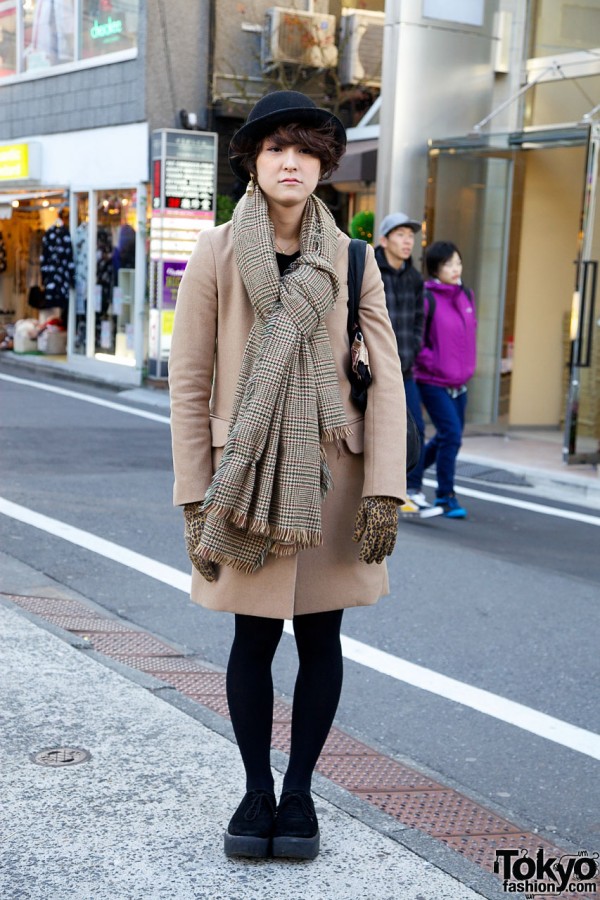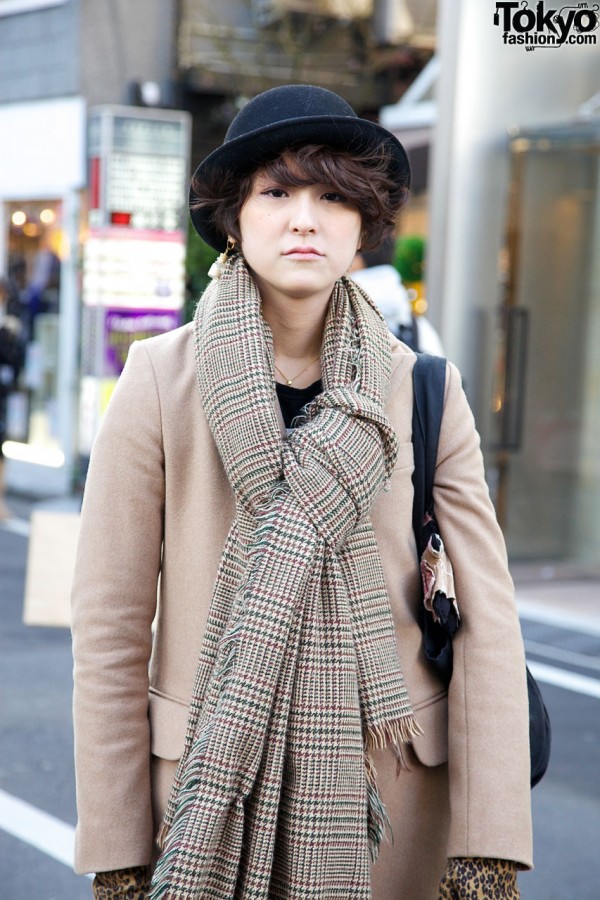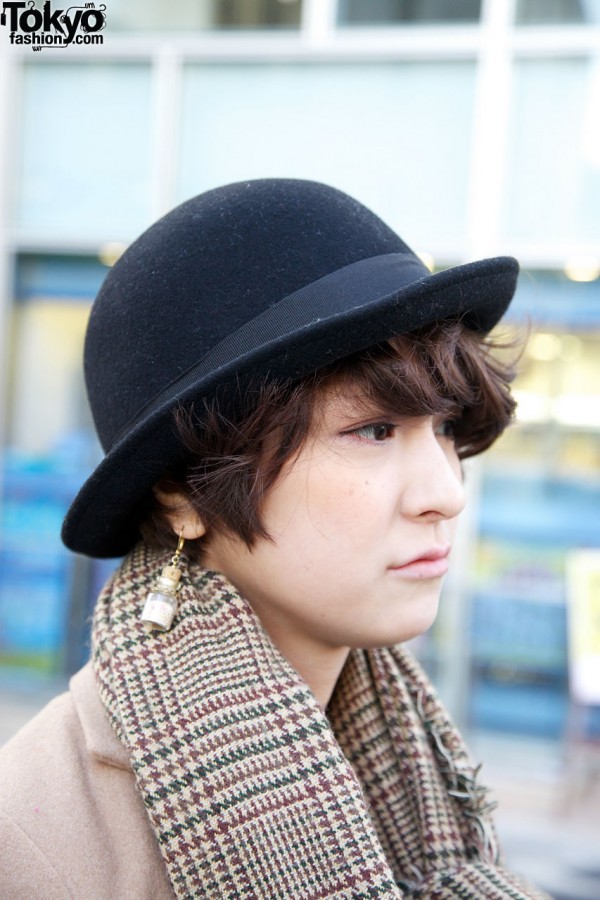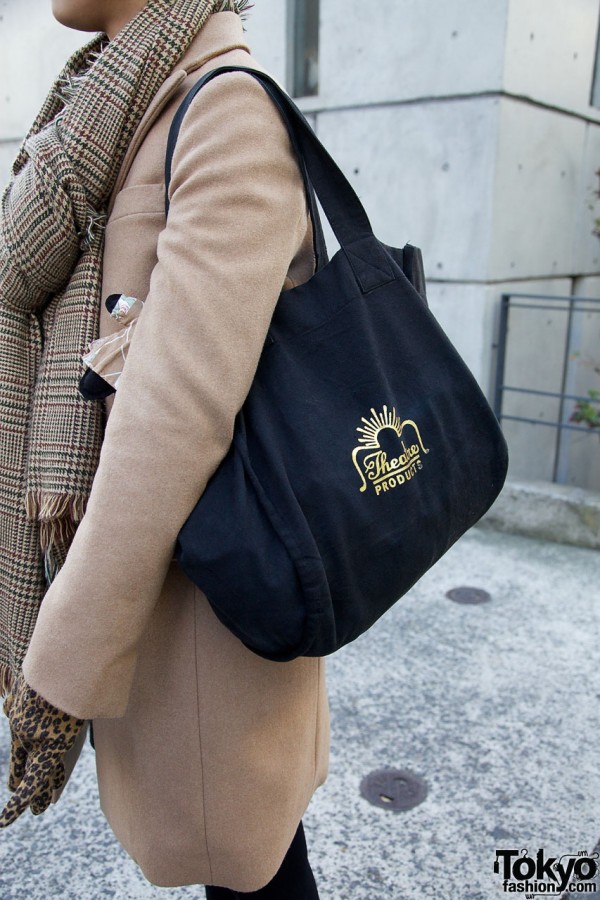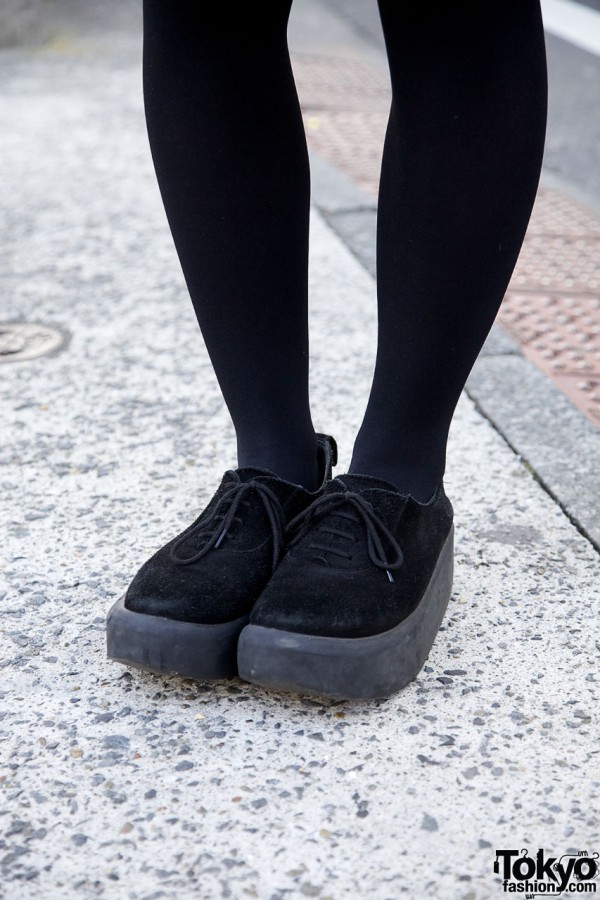 Click on any photo to enlarge it.