If you read our recent news item on the giant furry shoulder bag by Foppish, you might have thought it would be the cutest Japanese bag of the fall 2009 season. We thought so too. Then we met the Furry Eye Ball Monster by Candy Stripper…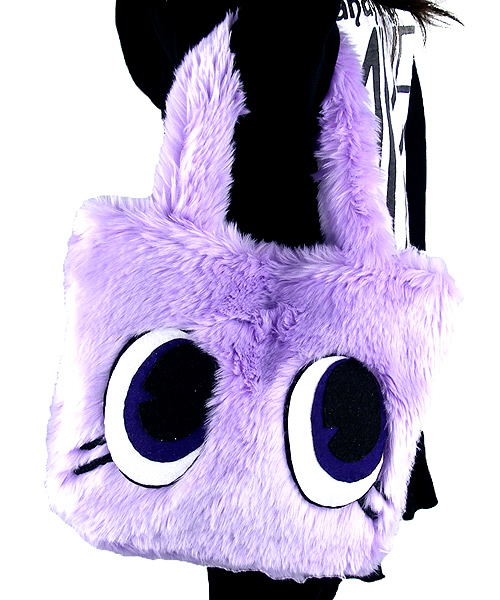 The always cute (kawaii!) Japanese fashion brand Candy Stripper has definitely outdone Foppish – and everyone else – with the creation of this large lavender shoulder bag that they officially call the "Eye Ball Monster Fur Bag". Anti-fur activists need not worry, though, the Candy Stripper website promises that this bag is made of fake fur – not fur from a real lavender colored Japanese monster.
Candy Stripper's main shop is located in Harajuku, but the Eye Ball Monster Fur Bag is available exclusively through their online store. In fact, it's the second best selling item in their online store right now even though it won't ship until October. The bag is priced at 9,240 yen, which is about US$100. The exact size is not listed, but the bag looks huge judging by the pictures showing it on the girl's arm. Speaking of pictures, this is not an item that can be adequately described – it must be seen to be believed…
The front of the bag: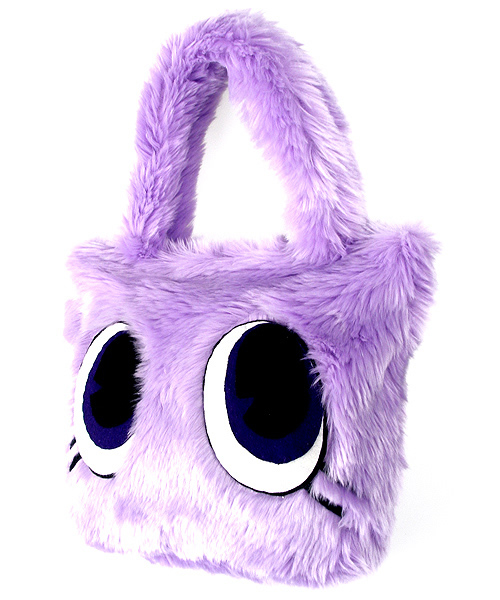 The word "Candy" (like Candy Stripper) on the back of the bag: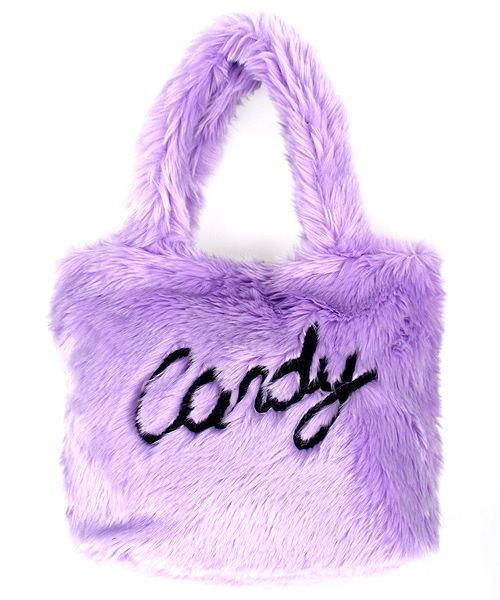 The interior of the bag with nice star details and the brand name: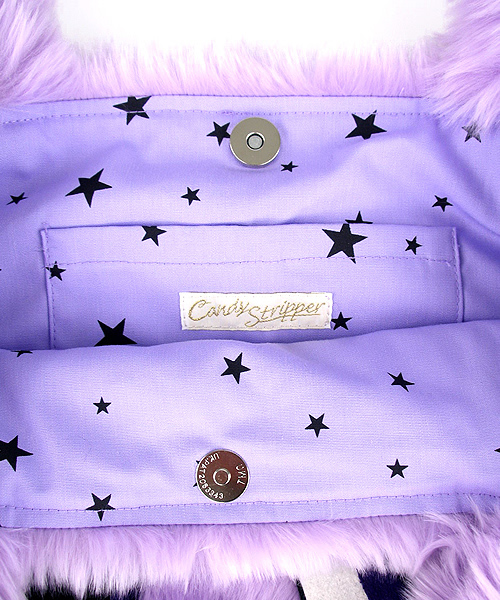 Having a monster bag means you'll feel guilty putting him in the closet: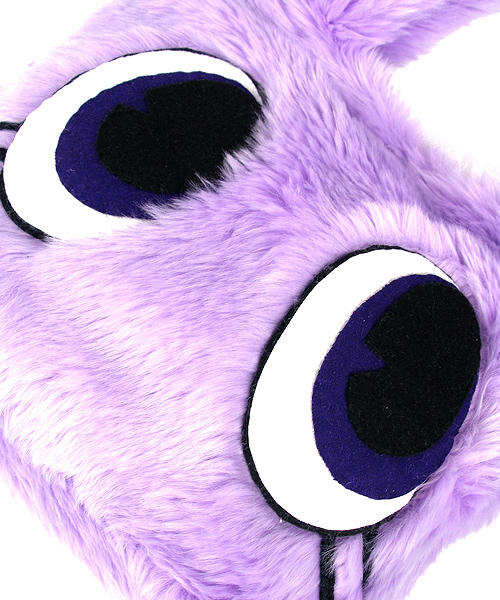 You can see how big the bag is in the this photo – not a small monster: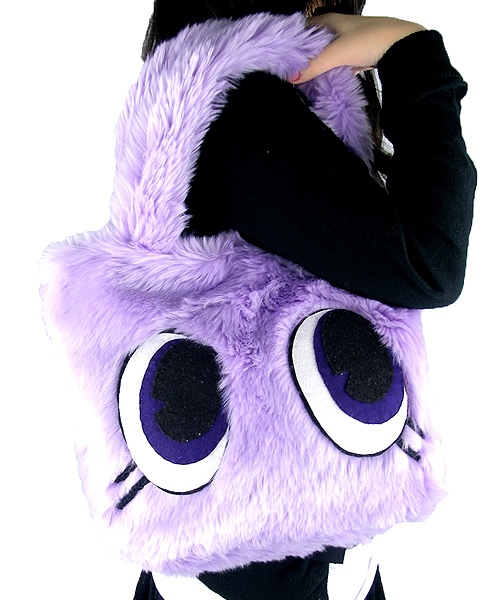 So, if you're looking for the perfect bag to carry to the world premiere of the upcoming "Where The Wild Things Are" movie, check out the Candy Stripper website for more "Eye Ball Monster" goodness.
This is another limited release bag that's almost guaranteed to sell out, you've been warned!