This stylish girl that we met in Harajuku is Misamisa, a Bunka Fashion College student. Her outfit includes a black leather pencil skirt and a distressed handmade sweater worn with black stockings, white ankle socks and black suede platform shoes. Accessories include buttons on her sweater and two delicate rings, one a gold band and one a silver band with two heart charms.
We asked Misamisa about her favorite place to shop and she told us it's Dog, a local resale shop. She also told us that she likes the music of Zazen Boyz.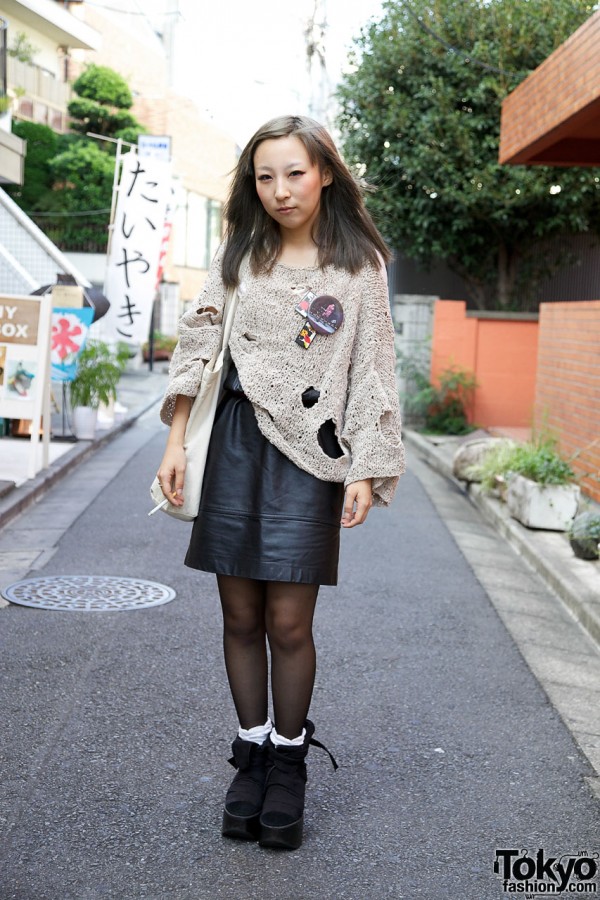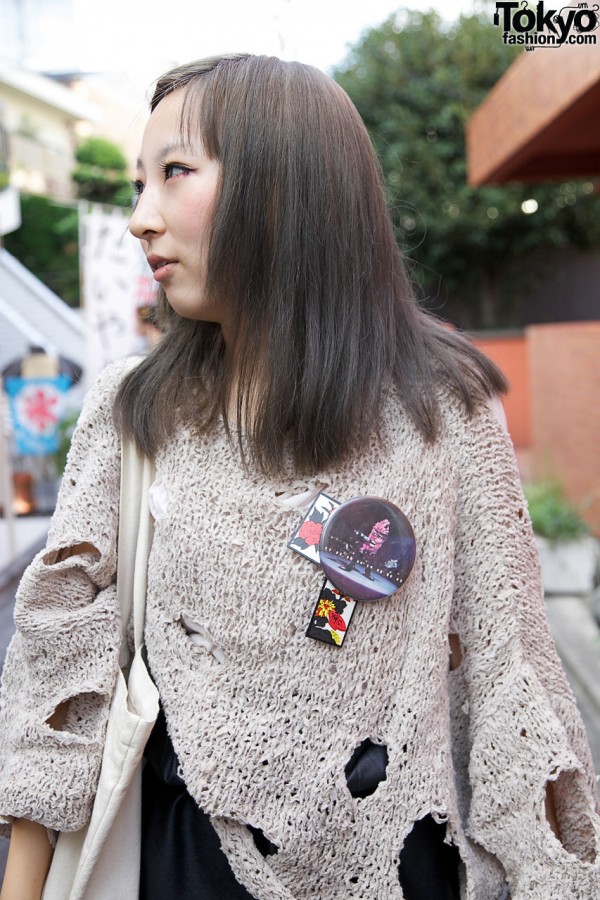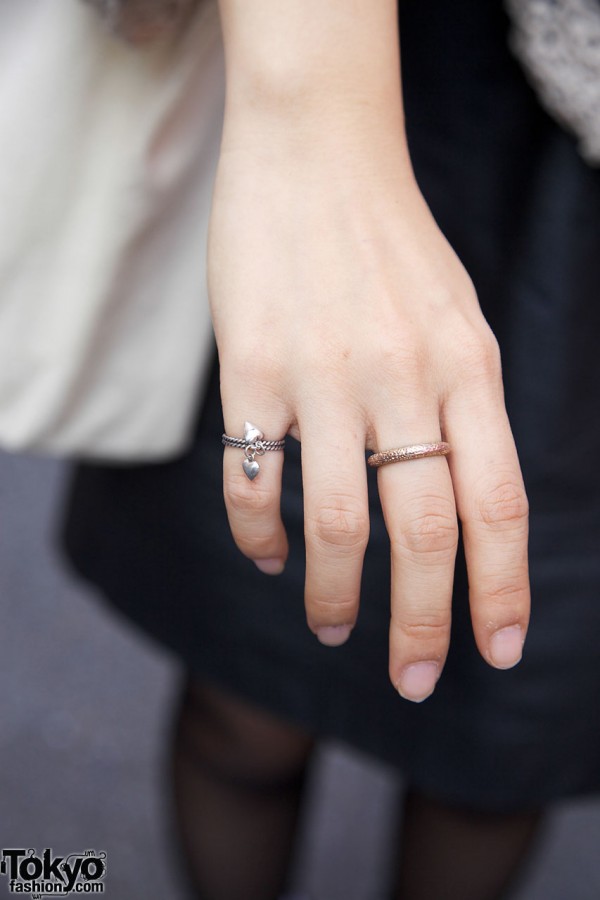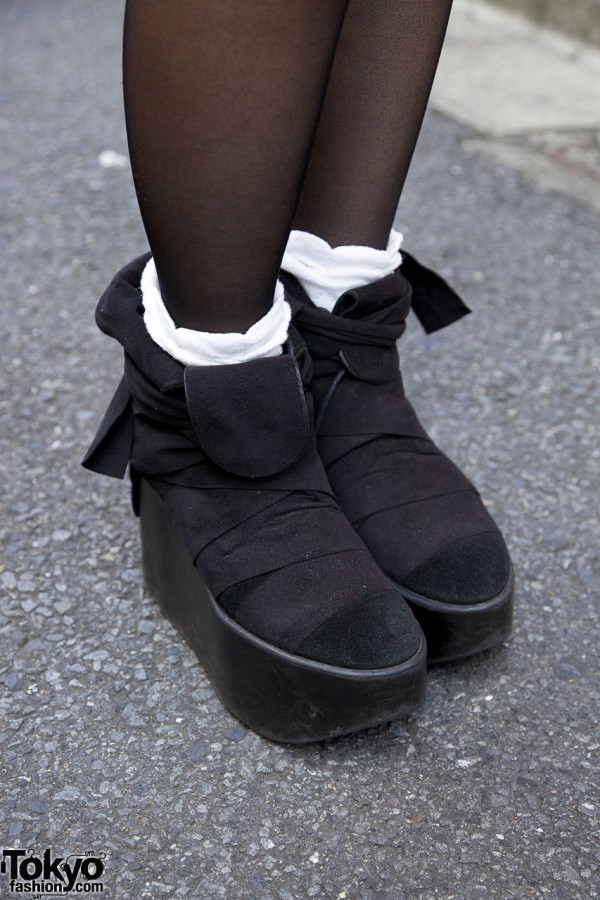 Click on any photo to enlarge it.