This is Haruka, a 17-year-old student. When we spotted her in Harajuku we had to get some photos of her fresh style. She's wearing an eye-catching Honeytrap graphic t-shirt from RNA over pleated blue shorts from Wego. Accessories from the Sevens resale shop include a black cap and a studded wristband. Her black pleather and animal print backpack from Glad News is also decorated with metal studs. Black slashed leggings and black shoes with metal studs from Moohoop by Spinns complete her look.
We asked Haruka about her favorite fashion sources and the answer was Glad News, RNA and Galaxxxy. Her favorite pop stars are Lady Gaga and Rihanna. You can find out more on Haruka's blog.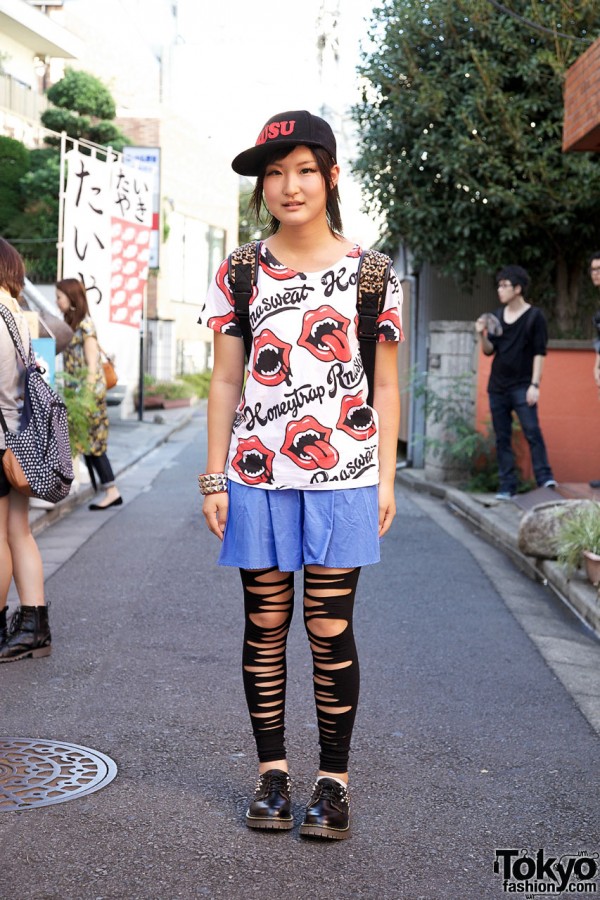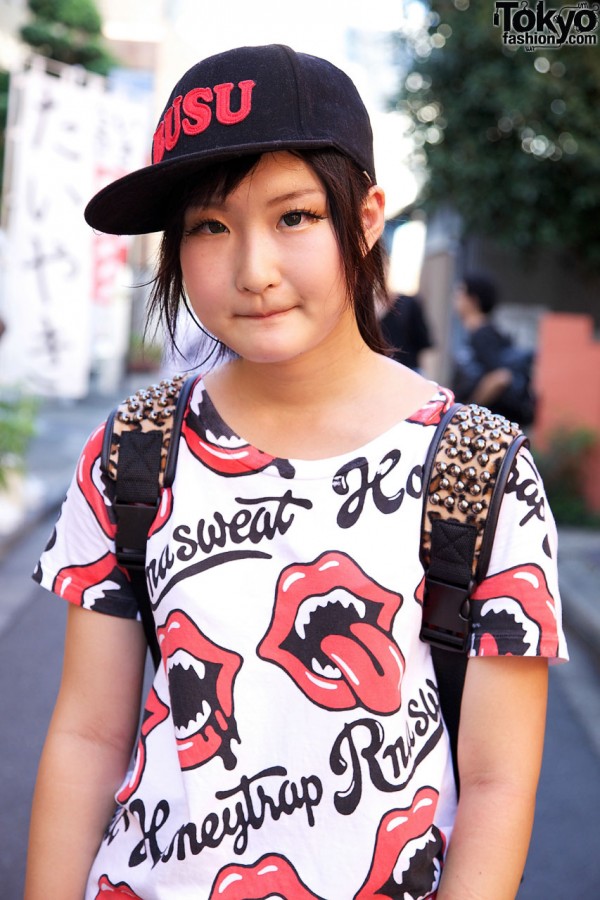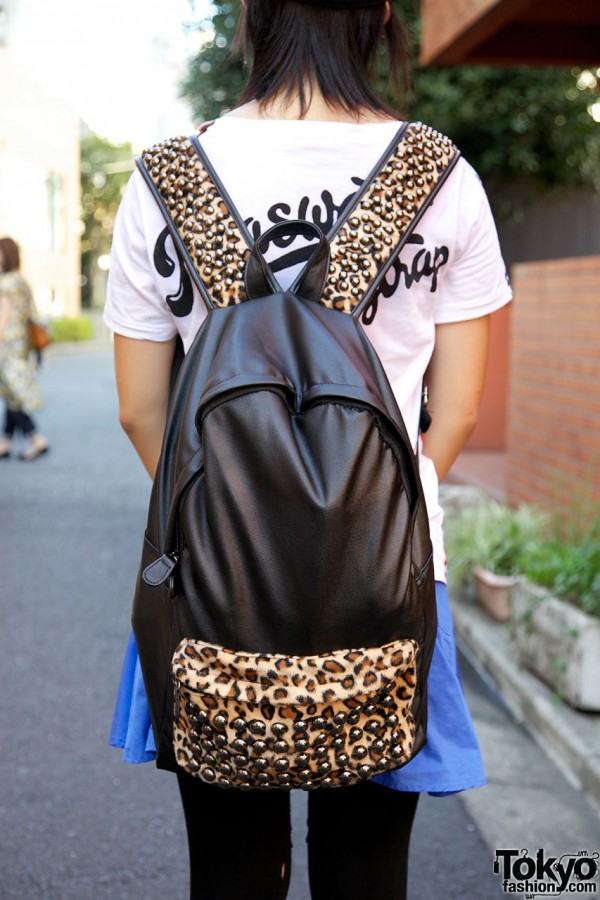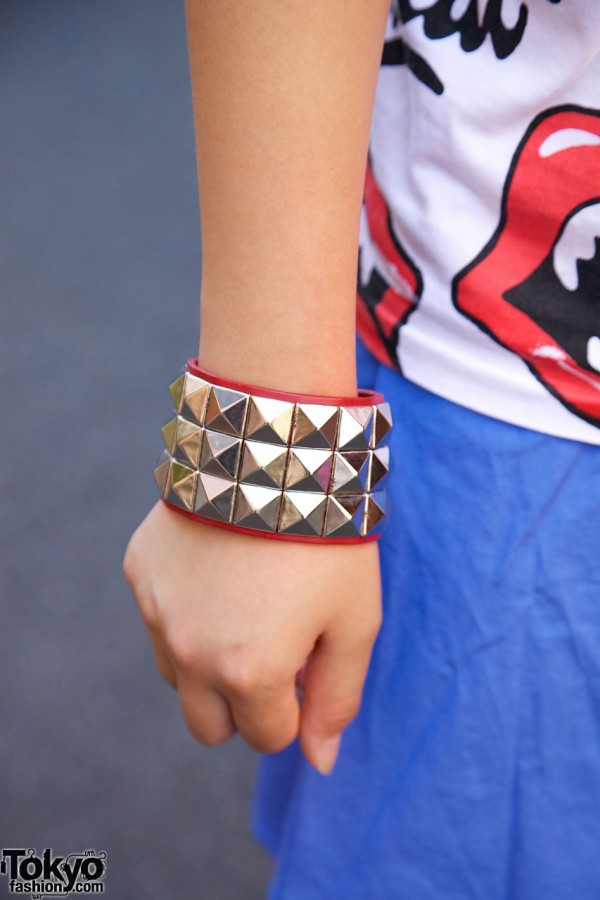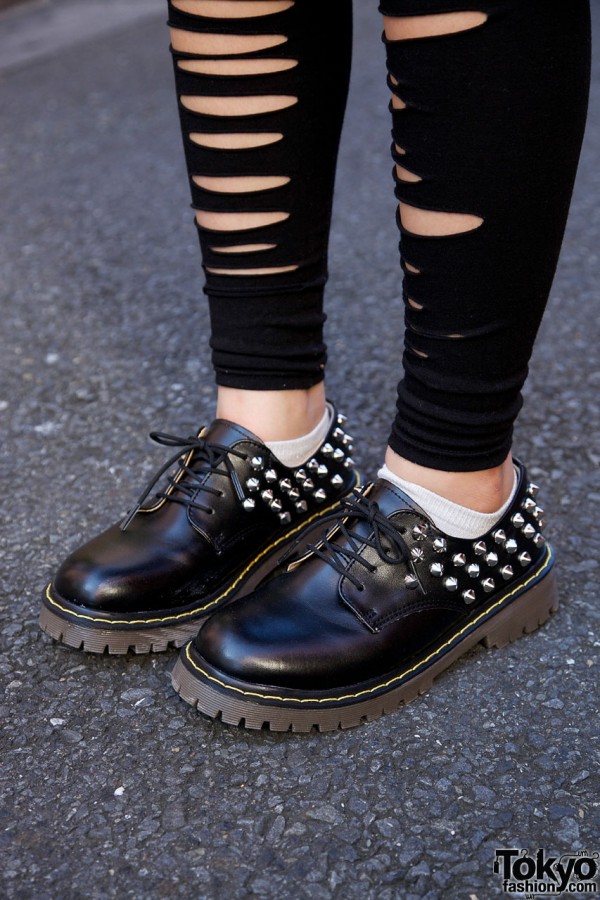 Click on any photo to enlarge it.