Girls with Bows and Hats in Shibuya
These two cute Japanese girls posed for our street fashion photo in Shibuya. The girl on the left is wearing a black vest over a Mickey Mouse t-shirt, a checkered skirt that has a belt with a huge bow, and black Converse All Star boots. The girl on the right is wearing a jeweled t-shirt with a big bow, a tiered black mini-skirt, and sandals. Both girls are wearing white straw hats and carrying bags from the Japanese girls' fashion brand LDS (Love Drug Store).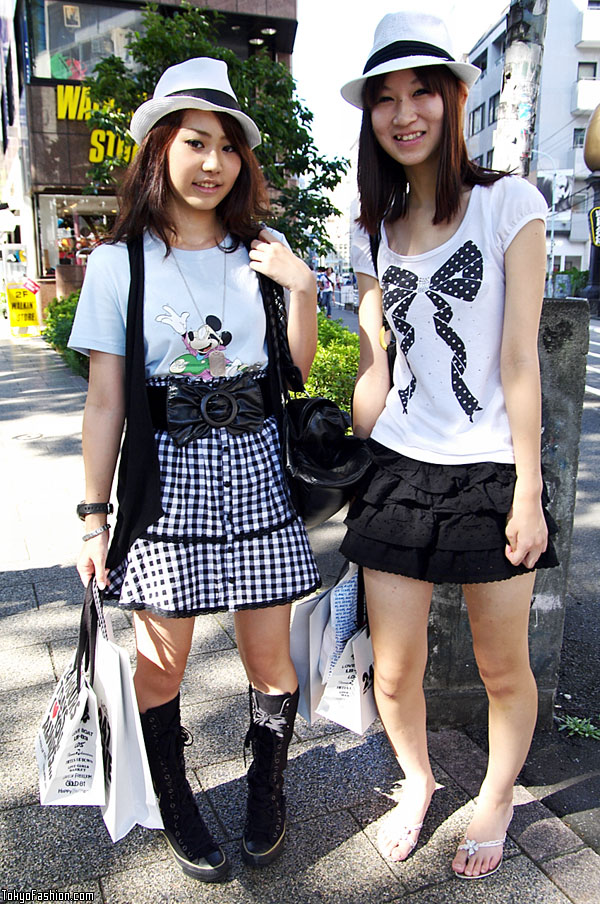 You can click the photo to see a larger version.