This is Munakata, a 19-year-old college student that we met in Harajuku. His favorite sources for clothing are used and resale shops in Tokyo, which is where be bought his striped shirt, vintage double-breasted vest and blue cotton pants. His black shoes are from George Cox.
Munakata's accessories include a cool silver ring and soft tan shoulder bag.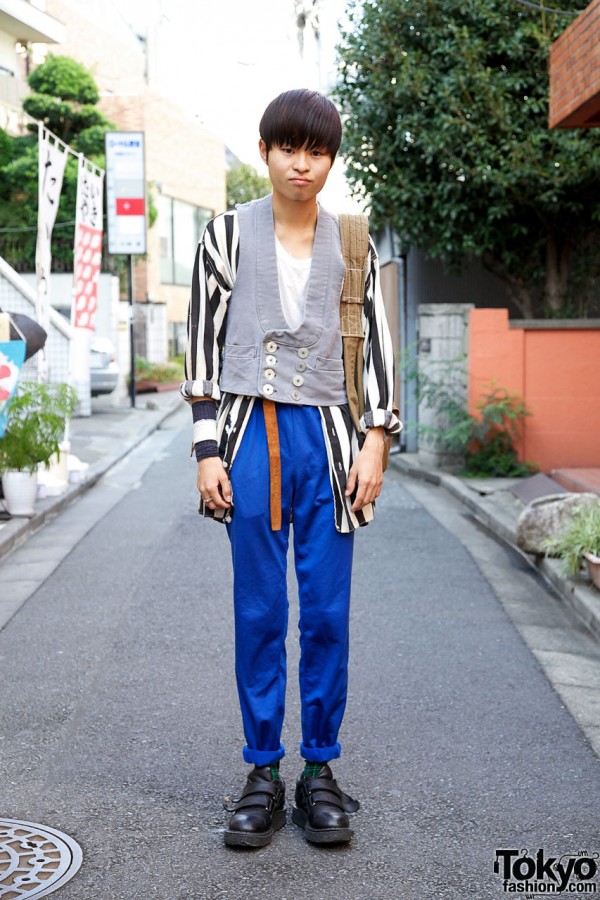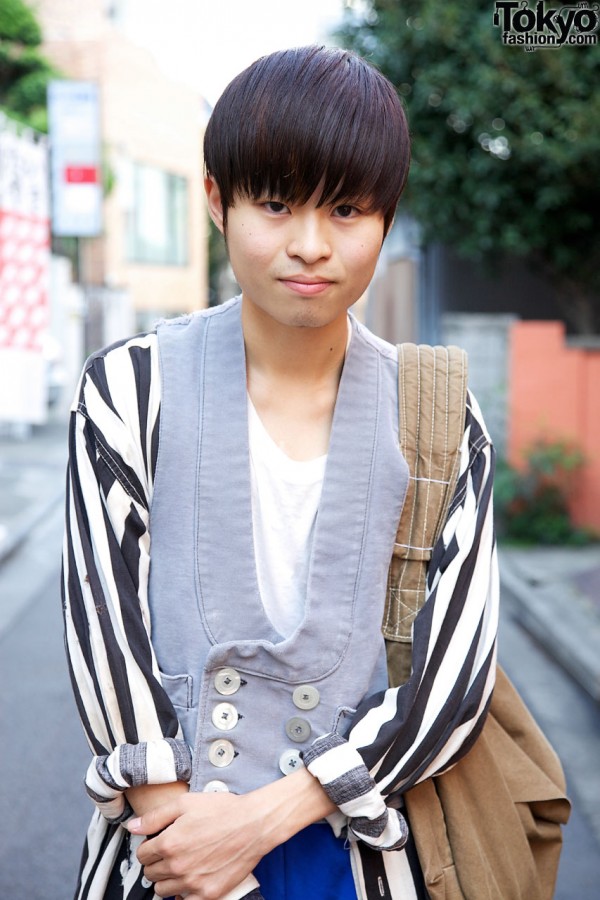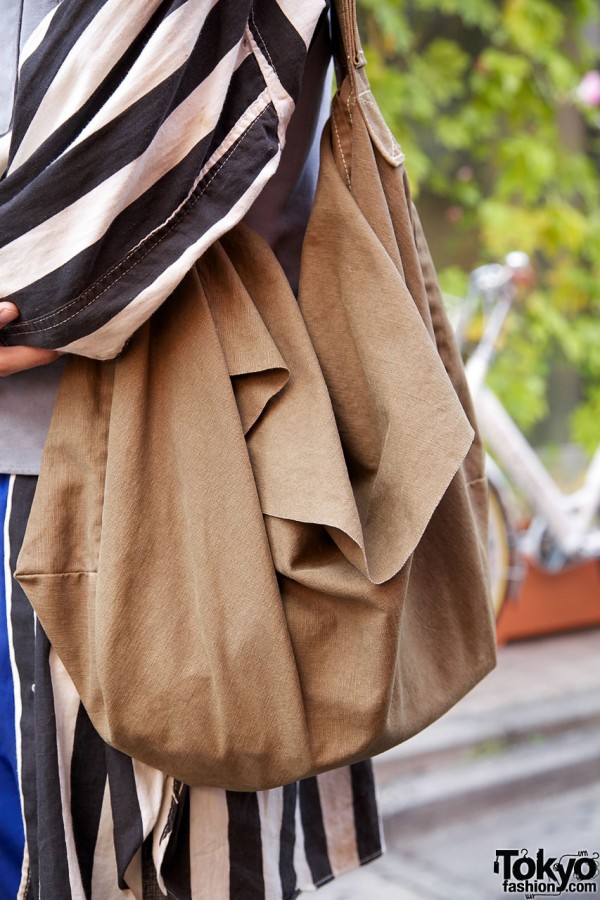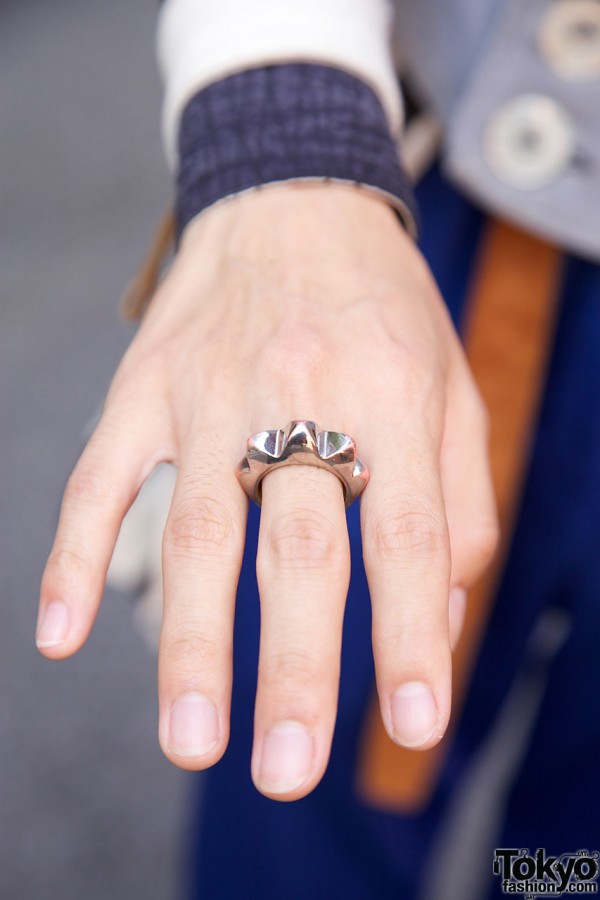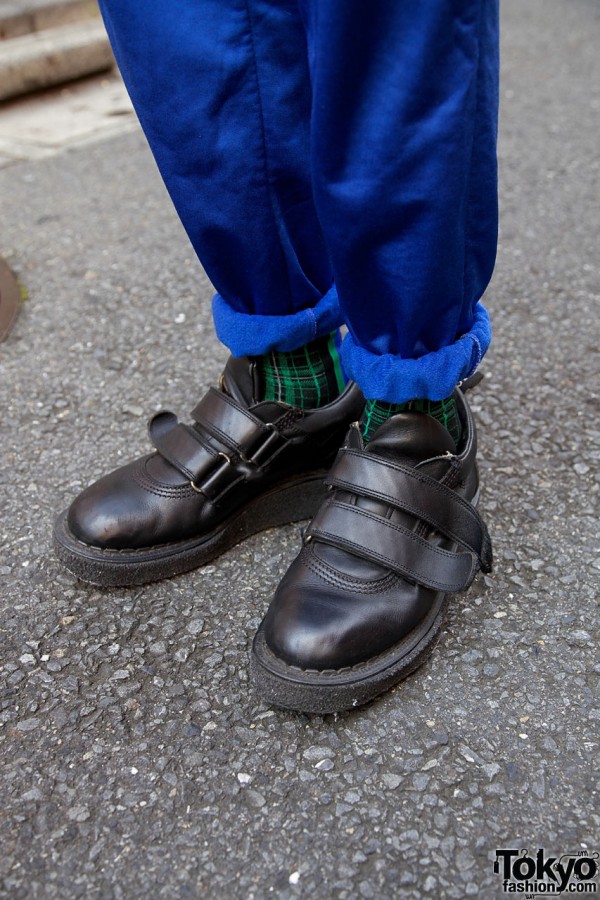 Click on any photo to enlarge it.