This is Kouki, an 18-year-old student. His coat, which is handmade, is closed at the waist with a sash that resembles a Japanese obi. (Check the photos below to see the unique cut of this coat). He's also wearing a black hooded sweater and leggings from Mikio Sakabe.
Kouki's gray and orange sneakers are from Raf Simons. His handmade accessories include two plastic rings, one featuring a large eyeball. His patent leather bag is from Koenji Bubble.
Kouki told us his favorite designer is Tomohiro Tokita and his favorite band is The Beatles.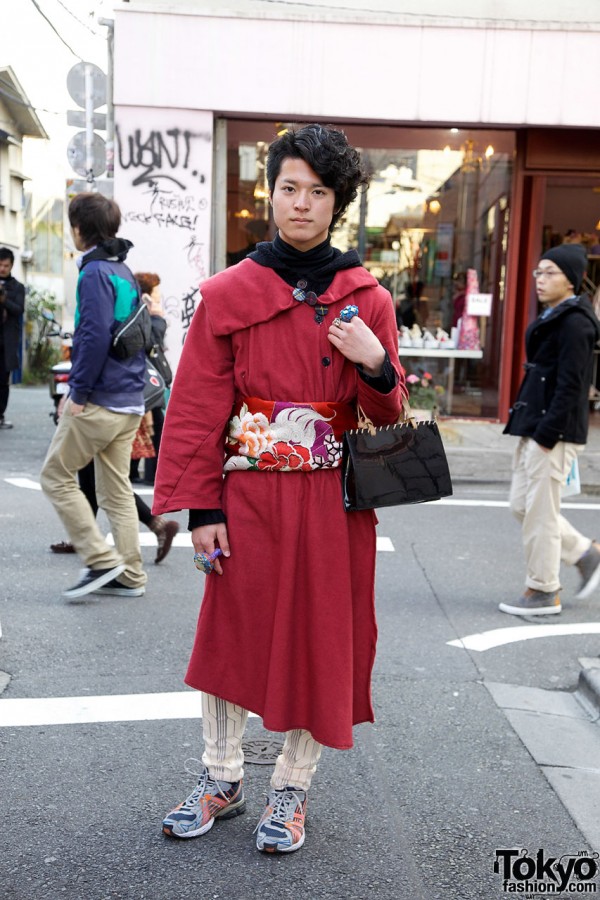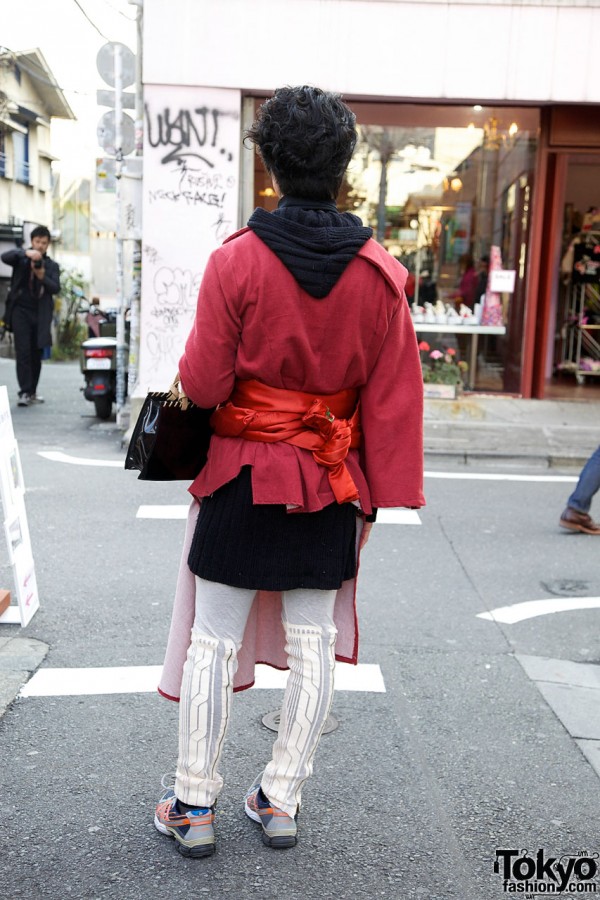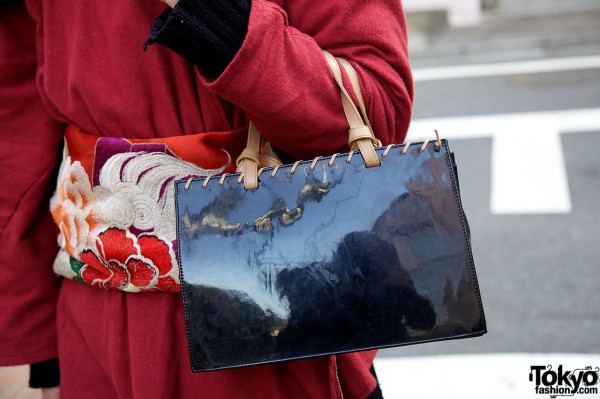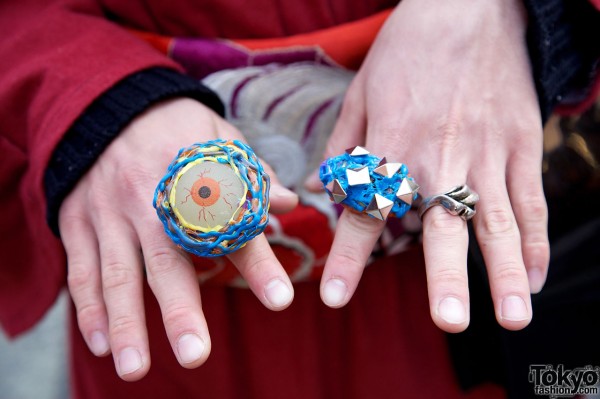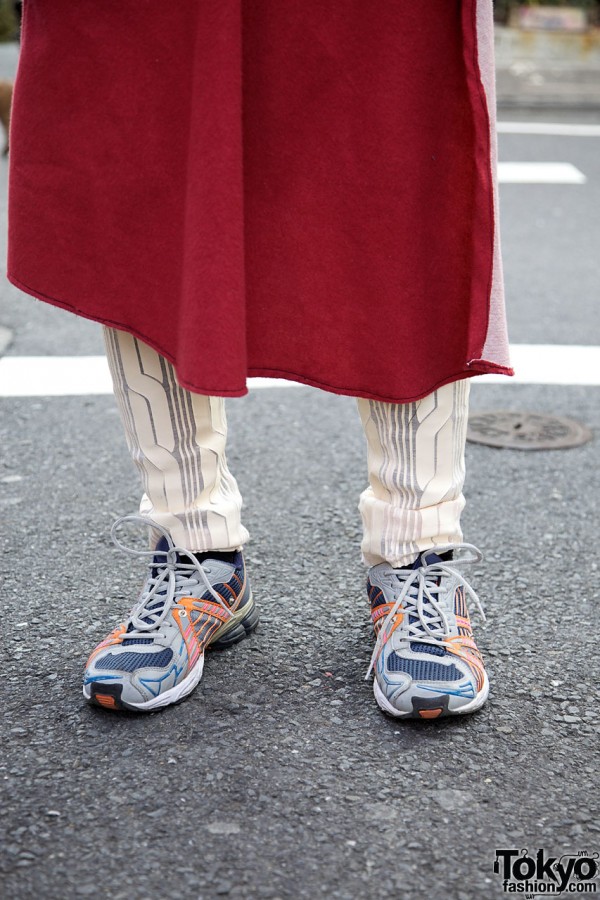 Click on any photo to enlarge it.