Harajuku Guy in Veronique Branquinho Boots
This 19-year-old Japanese university student was photographed in Harajuku. He said that most of his outfit – which consists of a brown fedora, a colorful single button blazer, rolled up pants, and a vintage backpack – was purchased at vintage/resale shops. The exception are his boots, which are from the Belgian fashion brand Veronique Branquinho. When we asked him about music, he said he likes Western music – western as in "The West", not "Country & Western".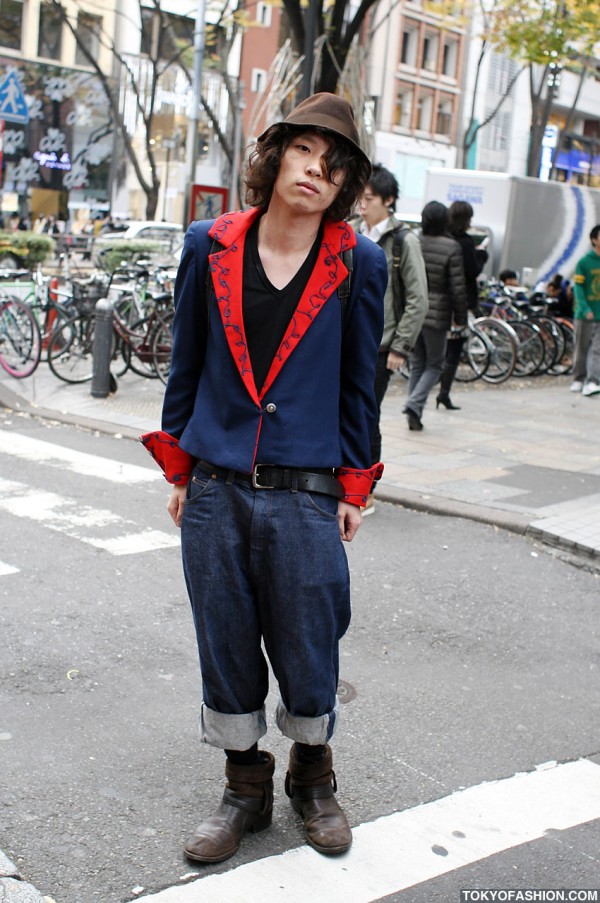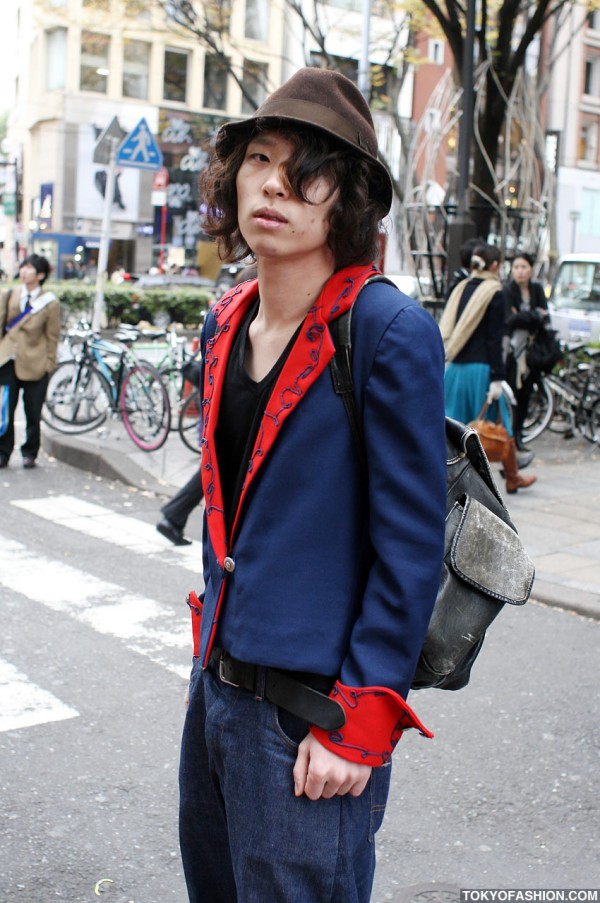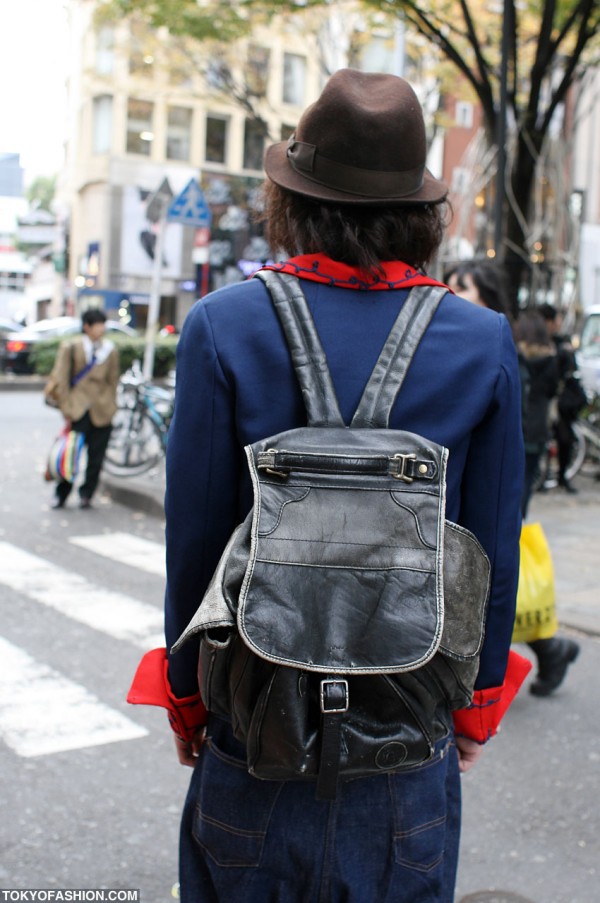 Click any of the photos to see them in high resolution.