Japanese Girl in Fur Hat & Sweater Dress
This pretty Japanese girl was photographed on Cat Street in between Shibuya and Harajuku. She is wearing a fur hat – a trend that is booming right now in Tokyo – along with a sweater dress with a huge bow pattern and lace at the bottom (or is that a separate skirt underneath it?), and black knee high boots. Her purse choice is a large green shoulder bag.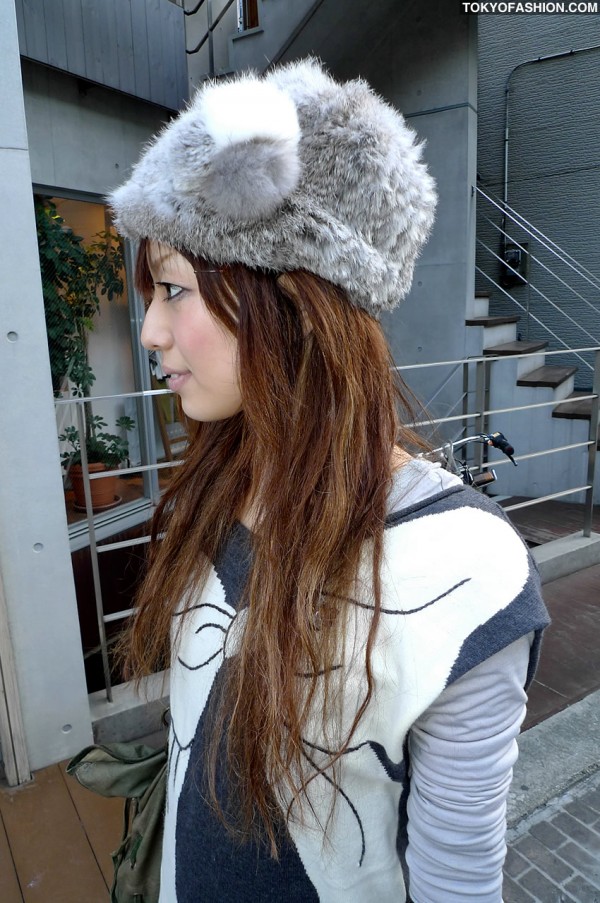 Click either photo to see it larger.