Japanese Hello Kitty Girls in Harajuku
These two cute and friendly Japanese girls posed for our photo in Harajuku. The Kiddyland shop in Harajuku was celebrating the "Hello Kitty Colors" 35th anniversary, so these girls came out to feed their Hello Kitty addiction. They are both wearing Hello Kitty hoodies. One hoodie is black with pink Kitty bows, while the other is pink with black Kitty bows. The girl with the silver hair also has a Kitty t-shirt. The girl with the cute hair bow is carrying a Hello Kitty handbag. They are both wearing black skirts, black stockings, and black ankle boots. In addition, the silver-haired girl has a Tommy Hilfiger bag. Speaking of bags, they are each carrying a shopping bag from Kiddyland. Surprise!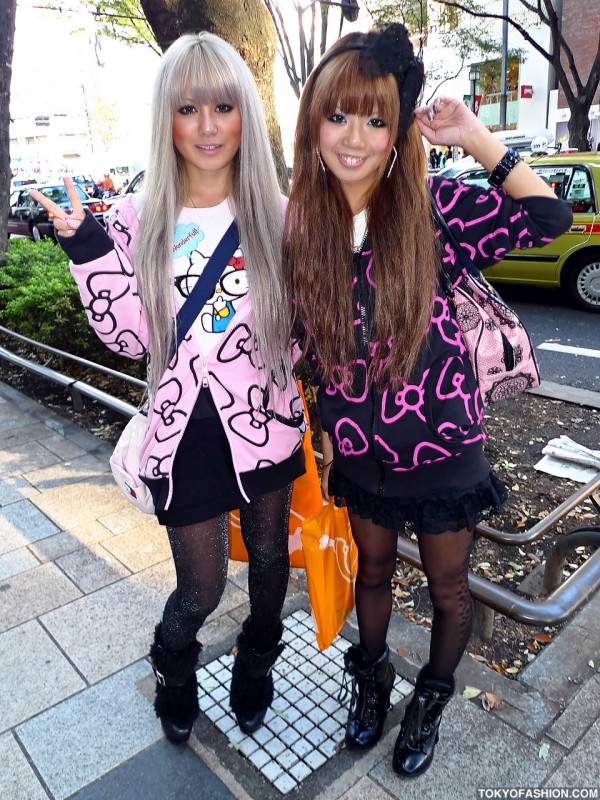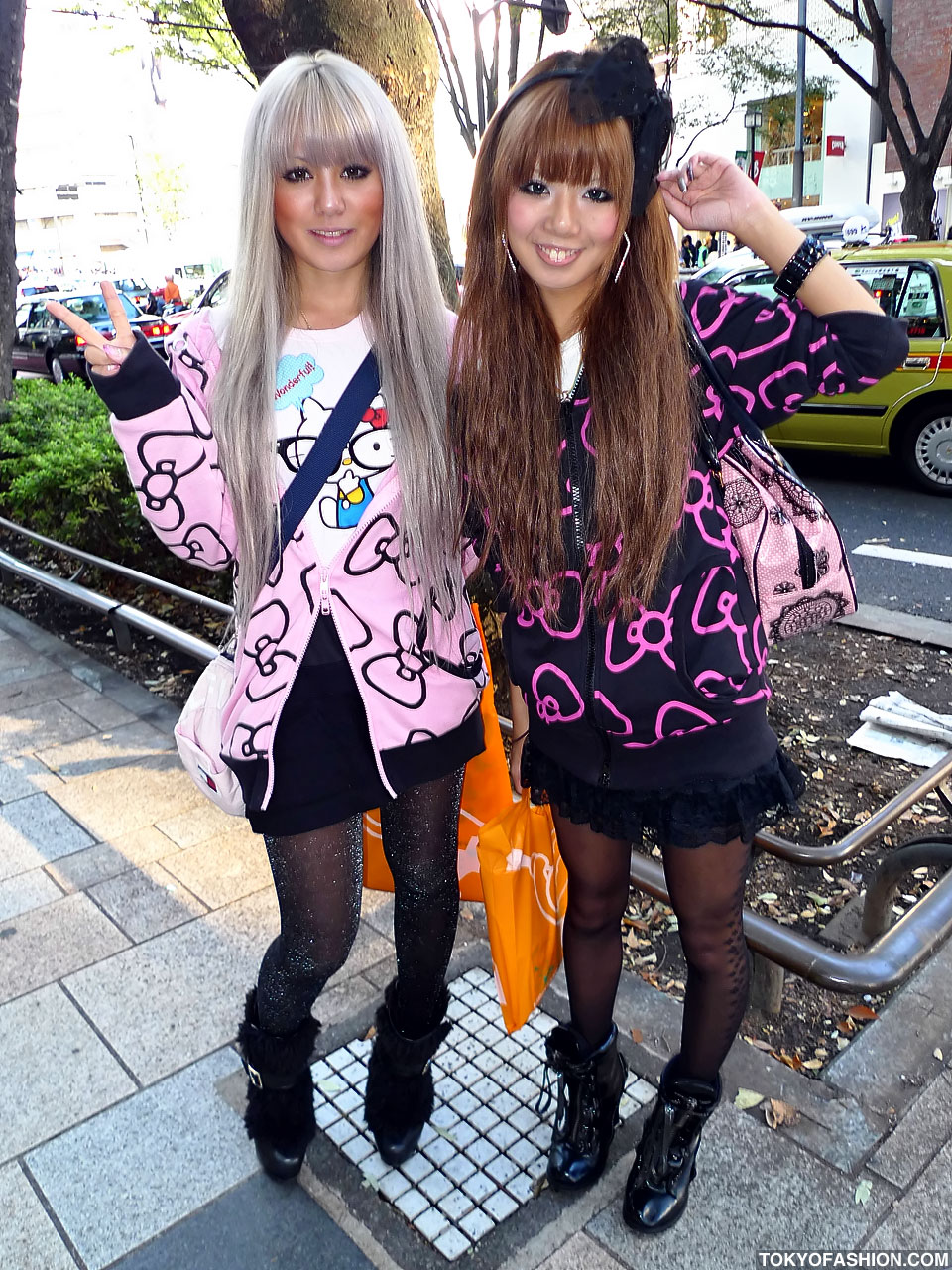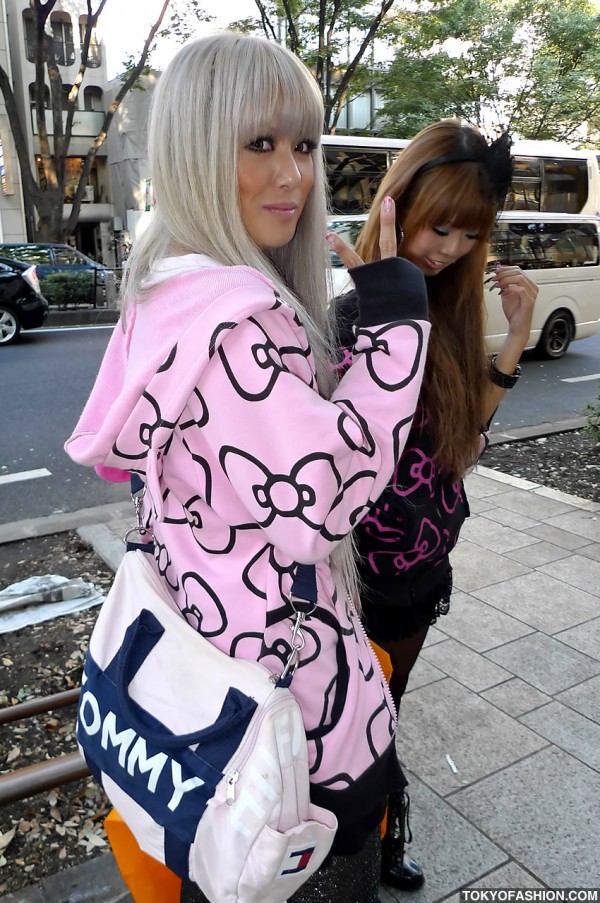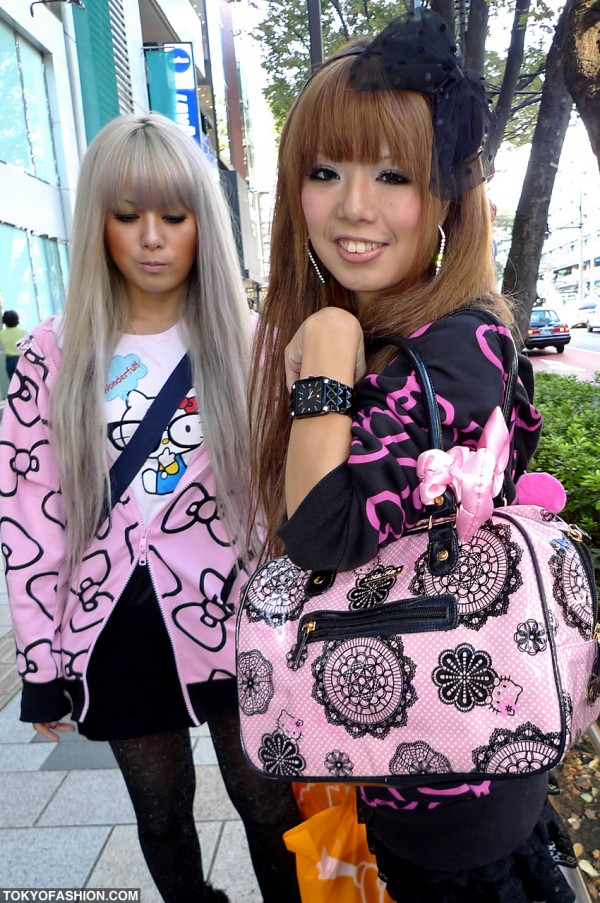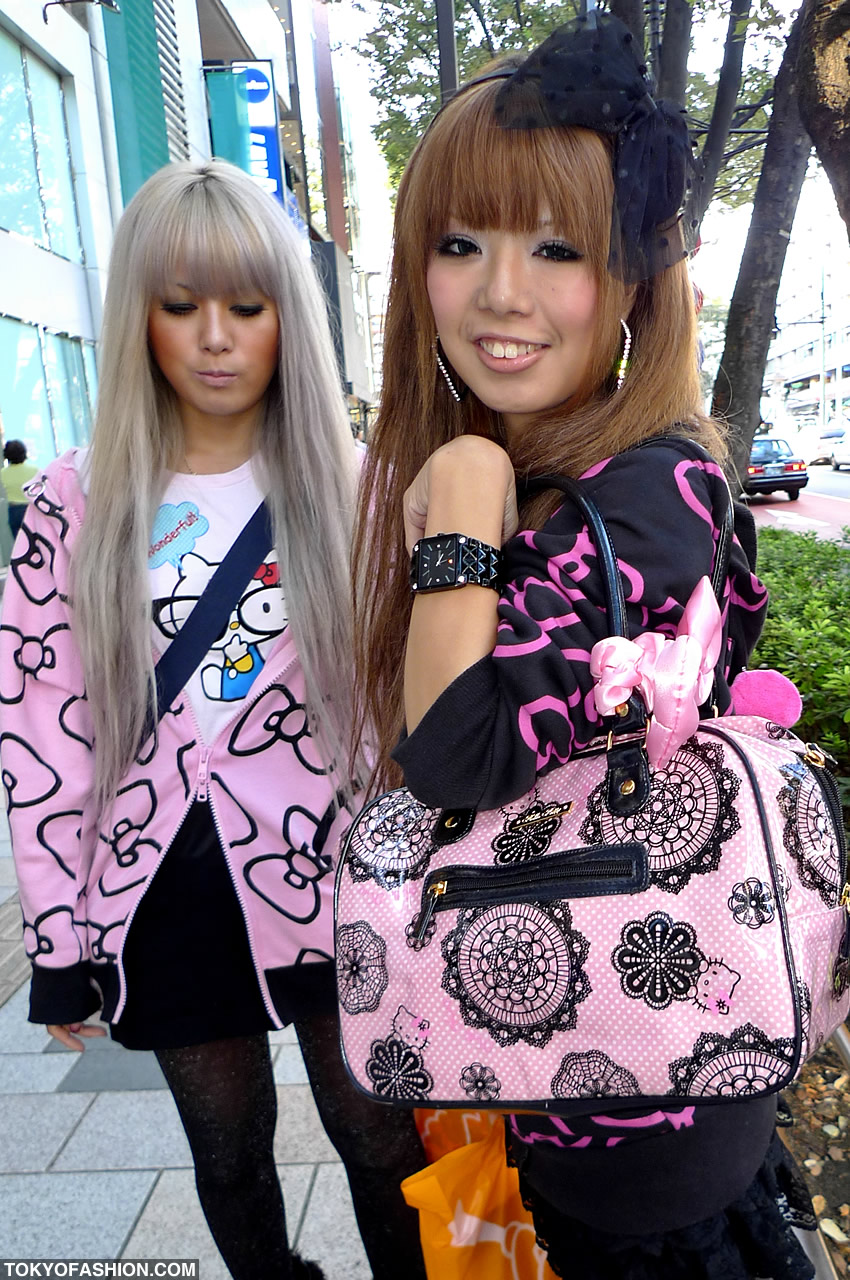 Click any photo to enlarge it.