This cute girl with long auburn hair who we met in Harajuku is Misaki, a 17-year-old student. She didn't share with us the sources of her clothing, but she did say that her favorite designer is Liz Lisa. Her outfit consists of a ruffled and tucked blue chambray blouse, a short floral print skirt, ankle socks with floral motifs and platform sandals with woven straps.
Her white crossbody bag is embellished with a big bow. Accessories include a bow ring and bow bracelet. A pink hair bow is the finishing touch.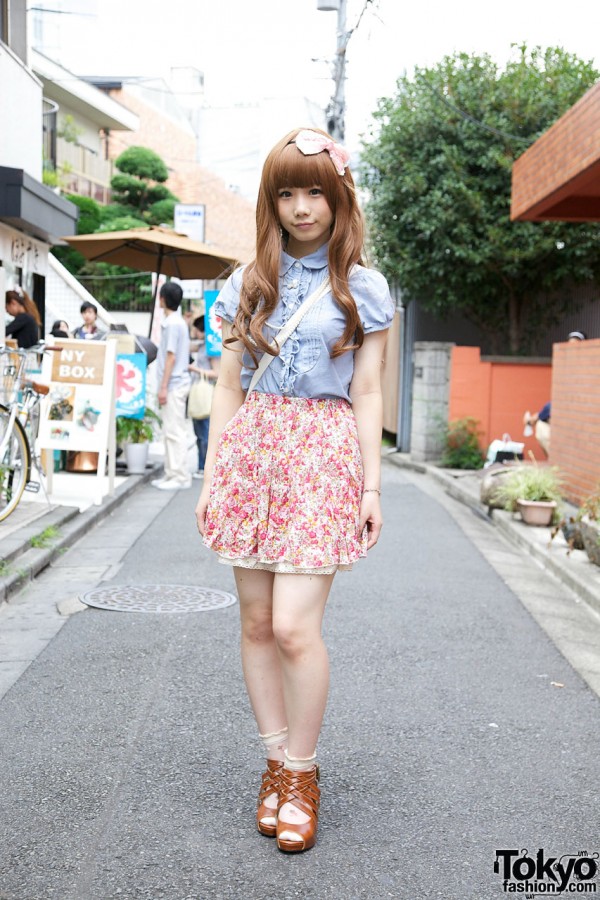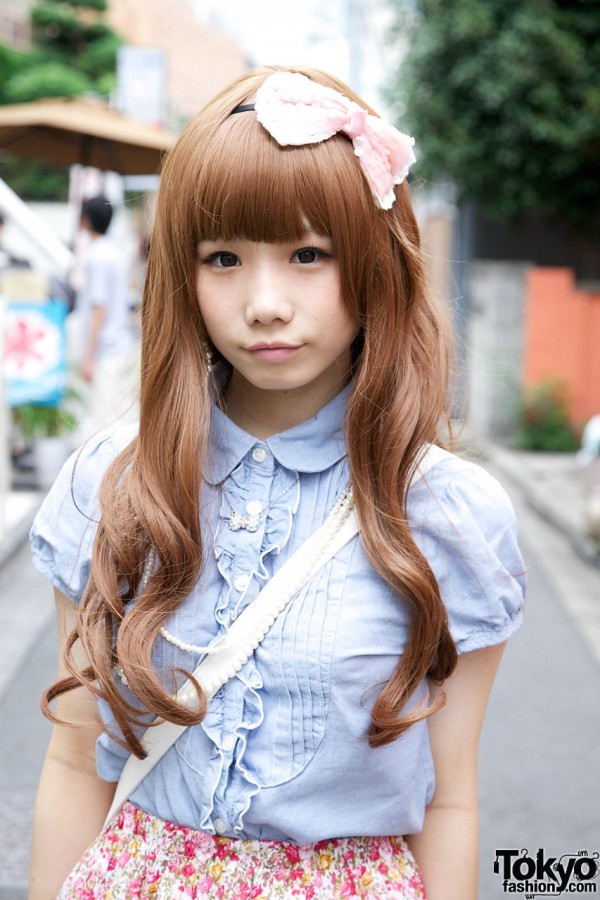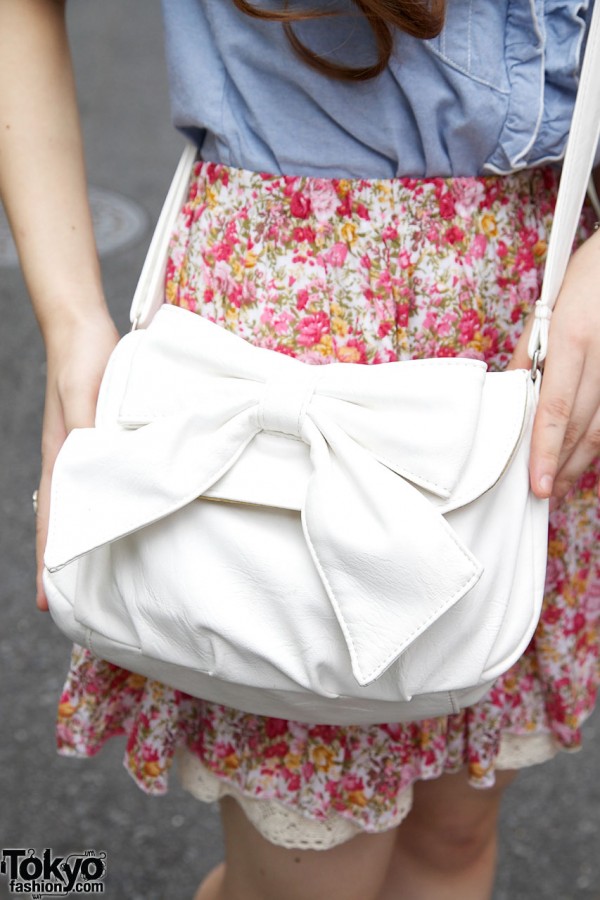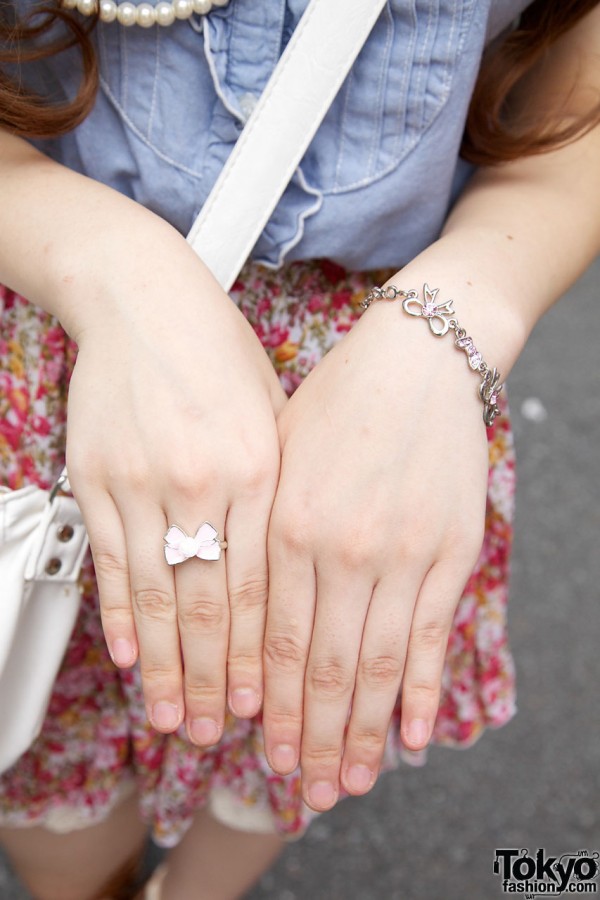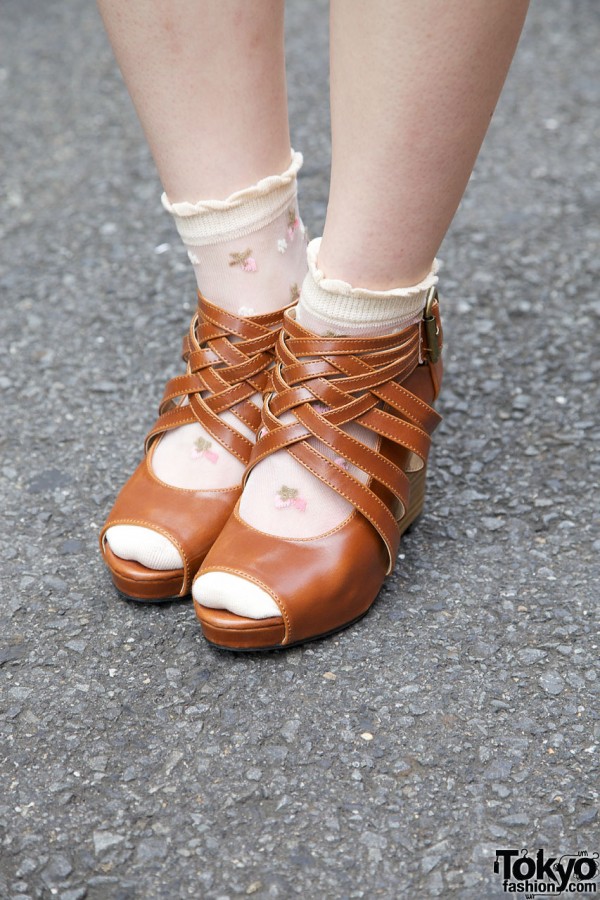 Click on any photo to enlarge it.