Kurosawa is a stylish fan of designer Karen Walker. He told us that most of his outfit is from Karen Walker, including khaki pants, a striped top and military-style jacket. He's also wearing cool sunglasses and a variety of beads and chains around his neck. His leather boots with studs are from Shaka.
Kurosawa, a bread store employee, told us Karen Walker is his favorite brand of clothing. He's carrying a colorful Karen Walker bag. We asked about his favorite music and he told us he likes Chara.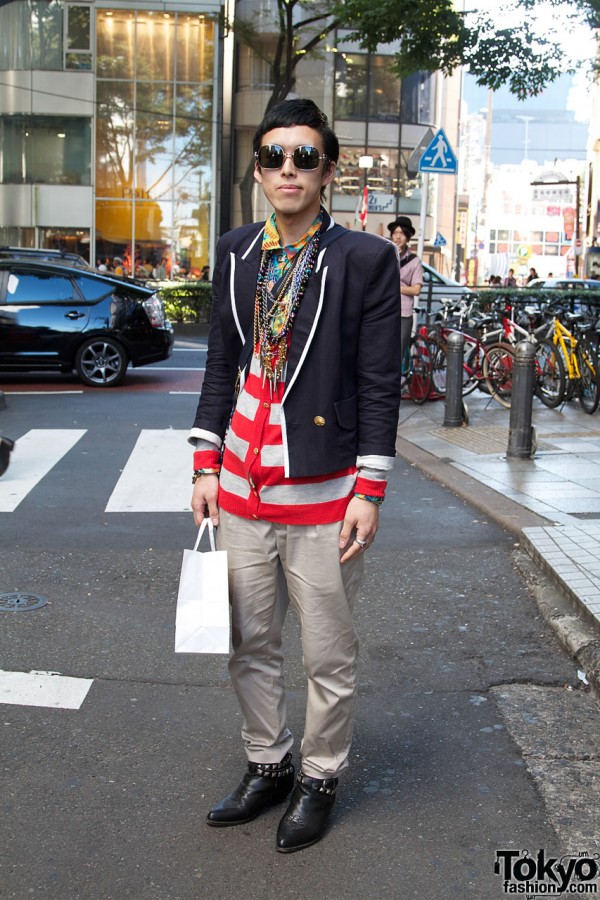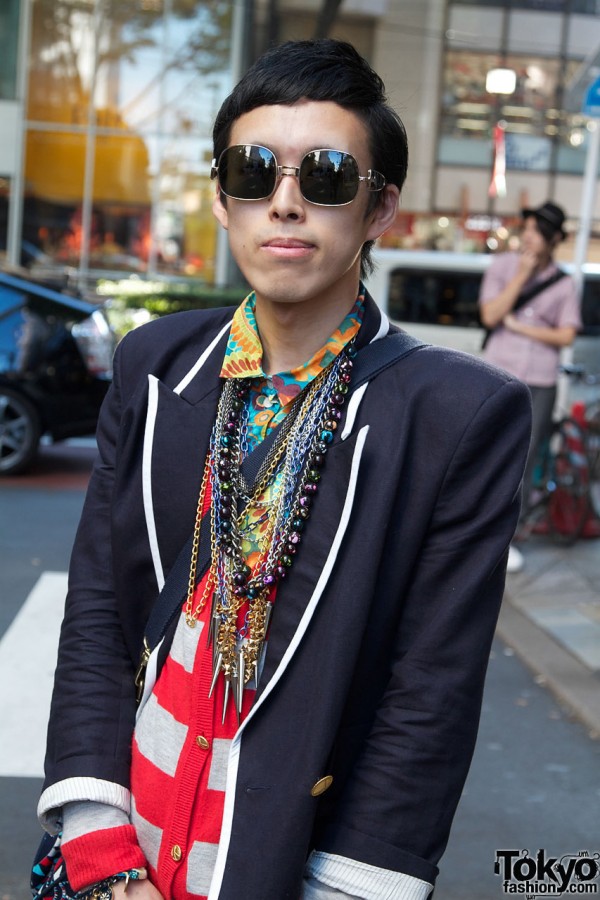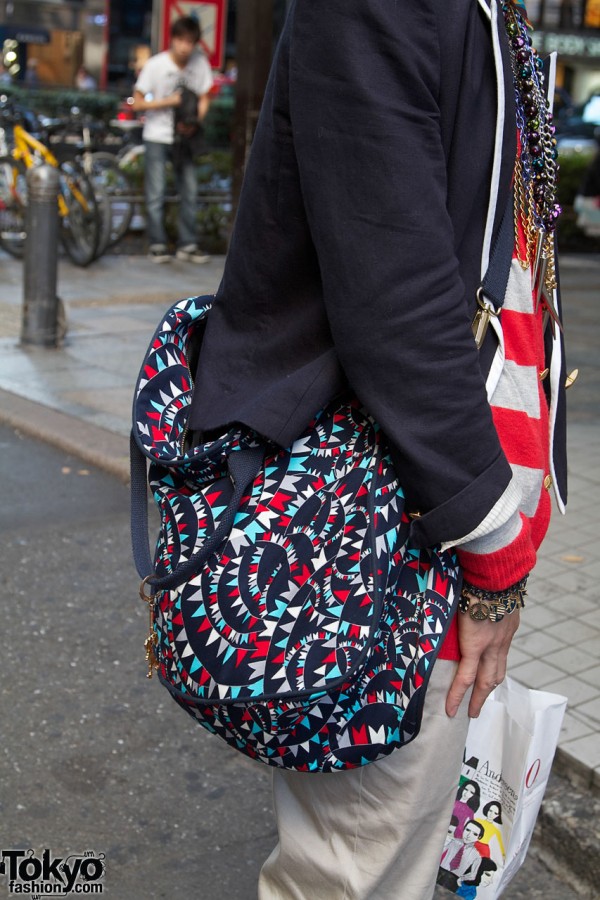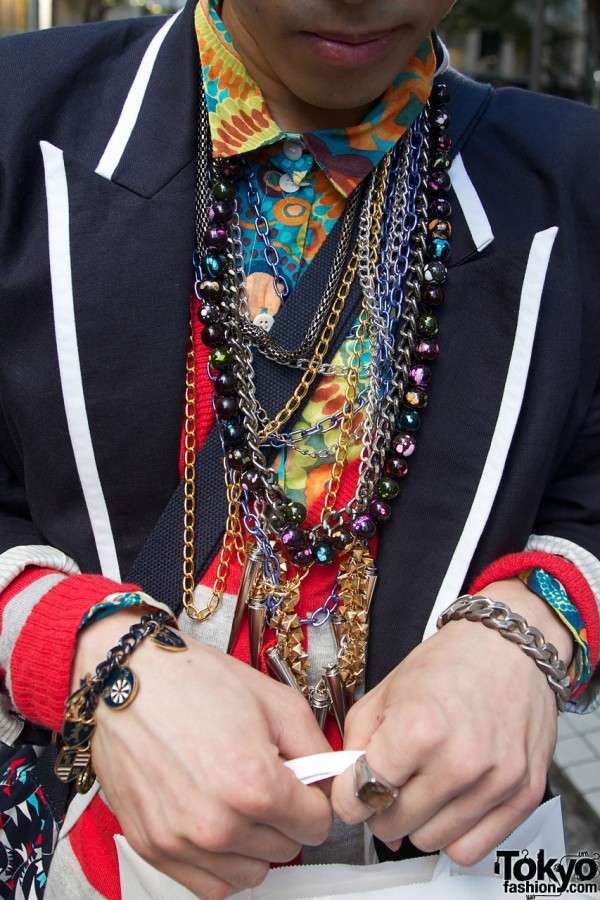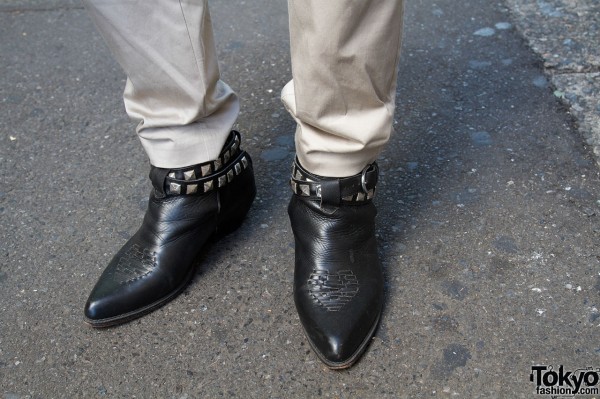 Click on any photo to enlarge it.