Leather Motorcycle Jacket & Polka Dot Skirt in Harajuku
This fun Japanese guy and girl – each 21-years-old – were photographed in Harajuku. The guy is wearing a leather motorcycle jacket, jeans from UNIQLO, and black leather boots. He also has pink hair and tons of ear piercings. He said that some of his outfit came from resale/vintage shops. The girl is wearing a polka dot skirt with a wide belt, white top, gray cardigan, black stockings, and Adidas sneakers. She said that some of her outfit came from e-Hyphen World Gallery. When asked about music, they both said they like Bump of Chicken.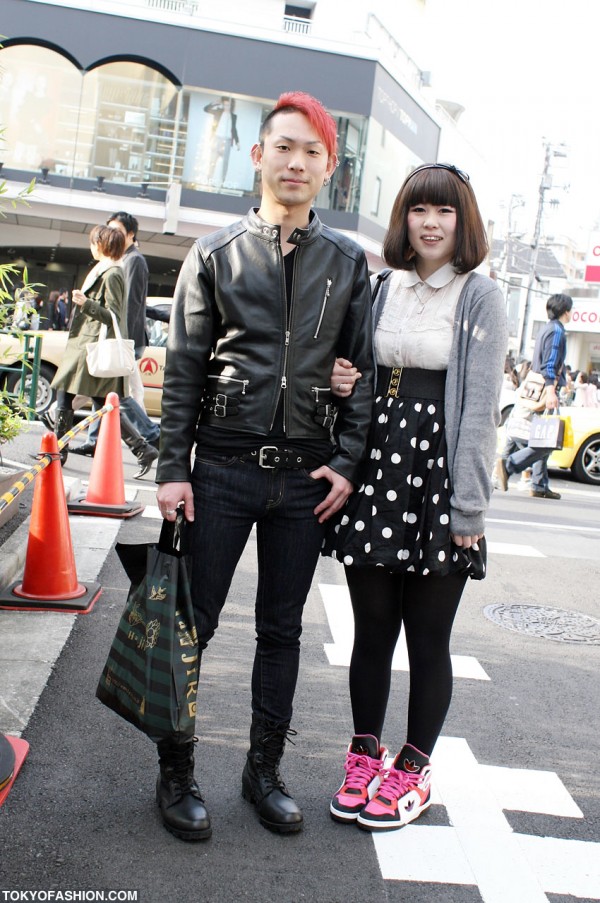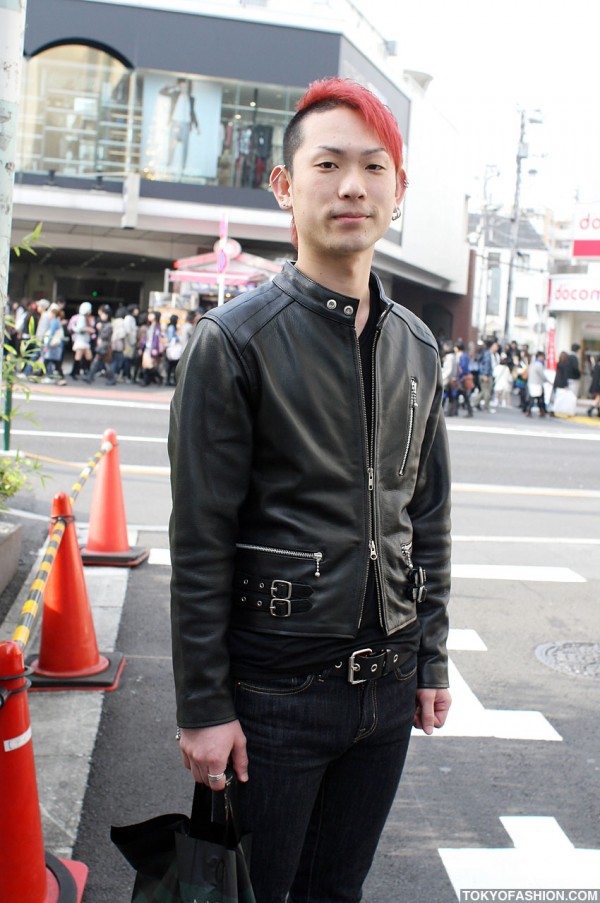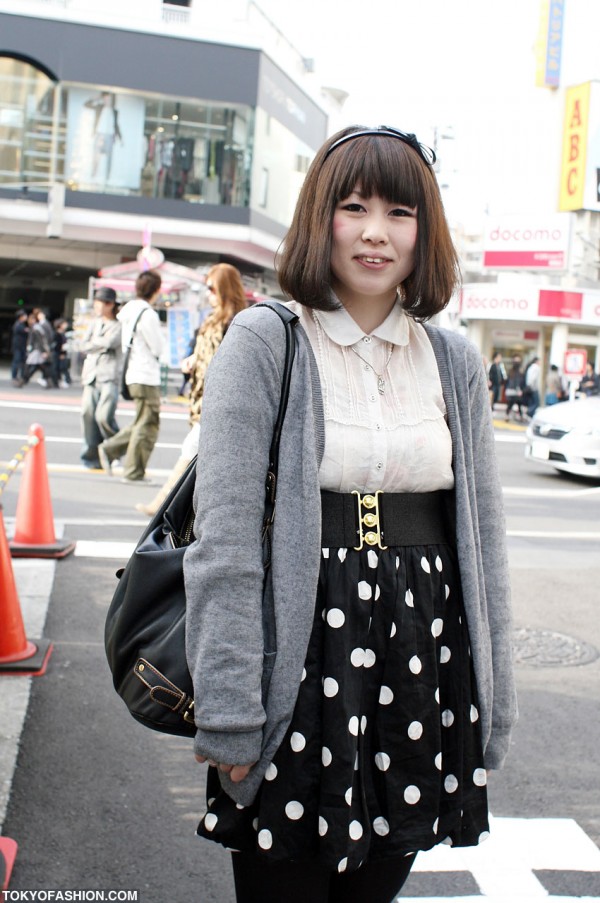 Click any photo to enlarge it.