These two cute 19-year-old Japanese girls are both college students. We photographed them on the street in Shinjuku. The girl on the left is wearing a dress/skirt combo from Axes Femme along with patterned stockings and black and white shoes with buckles on them. She said that her favorite brands are Axes and Zara. The girl on the right is wearing a houndstooth hat, a top from the Japanese brand Liz Lisa, black shorts, over-the-knee socks, and black boots. She's carrying a "Bear's Library" eco bag and she said that one of her favorite fashion brands is Ristty.
When we asked the girls about music, the girl on the left said she likes Mongol800 and the girl on the right said she listens to BoA and Aiko.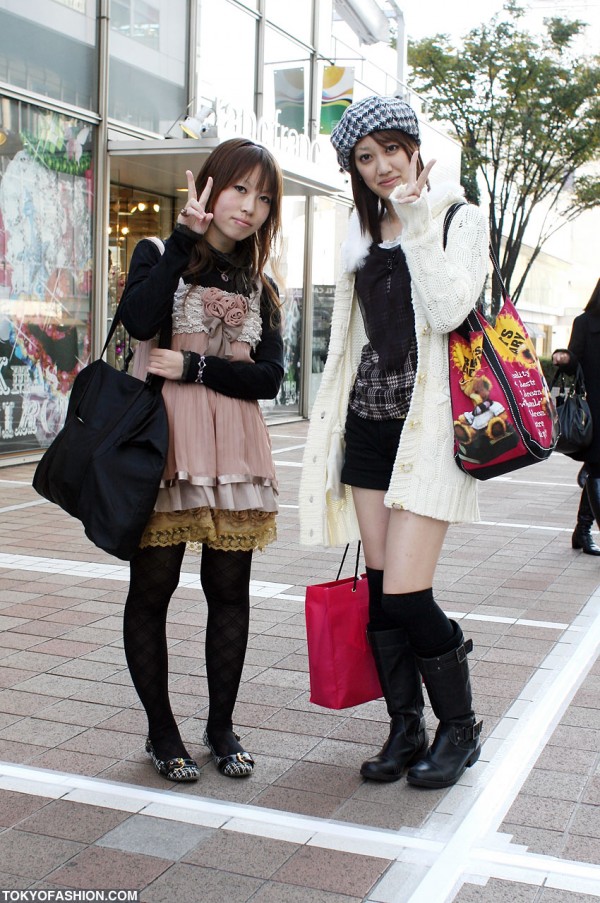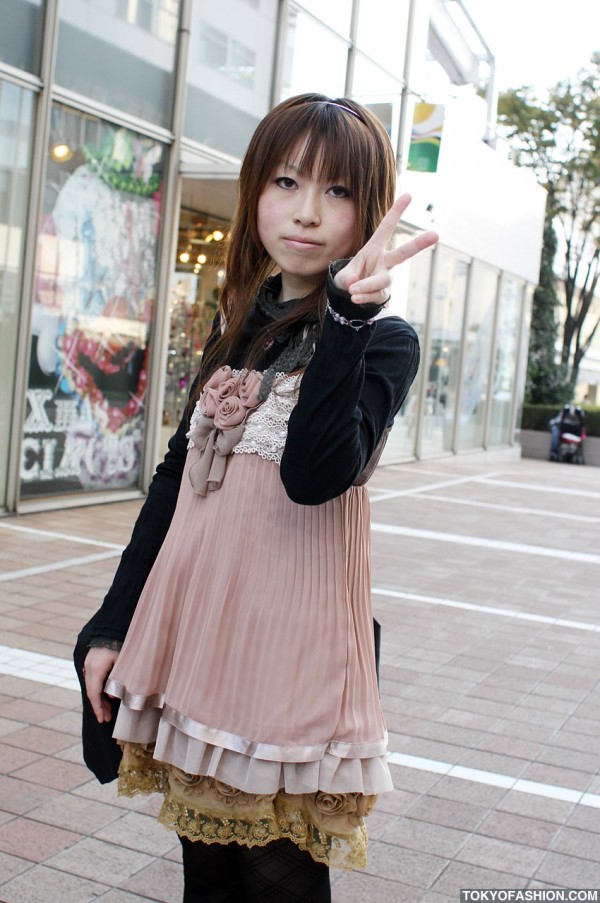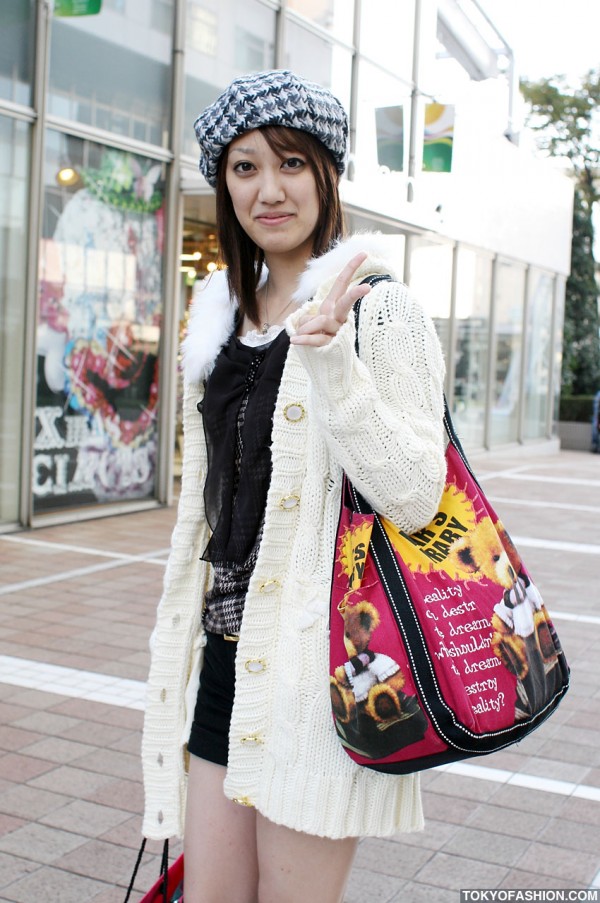 Click any photo to enlarge it.