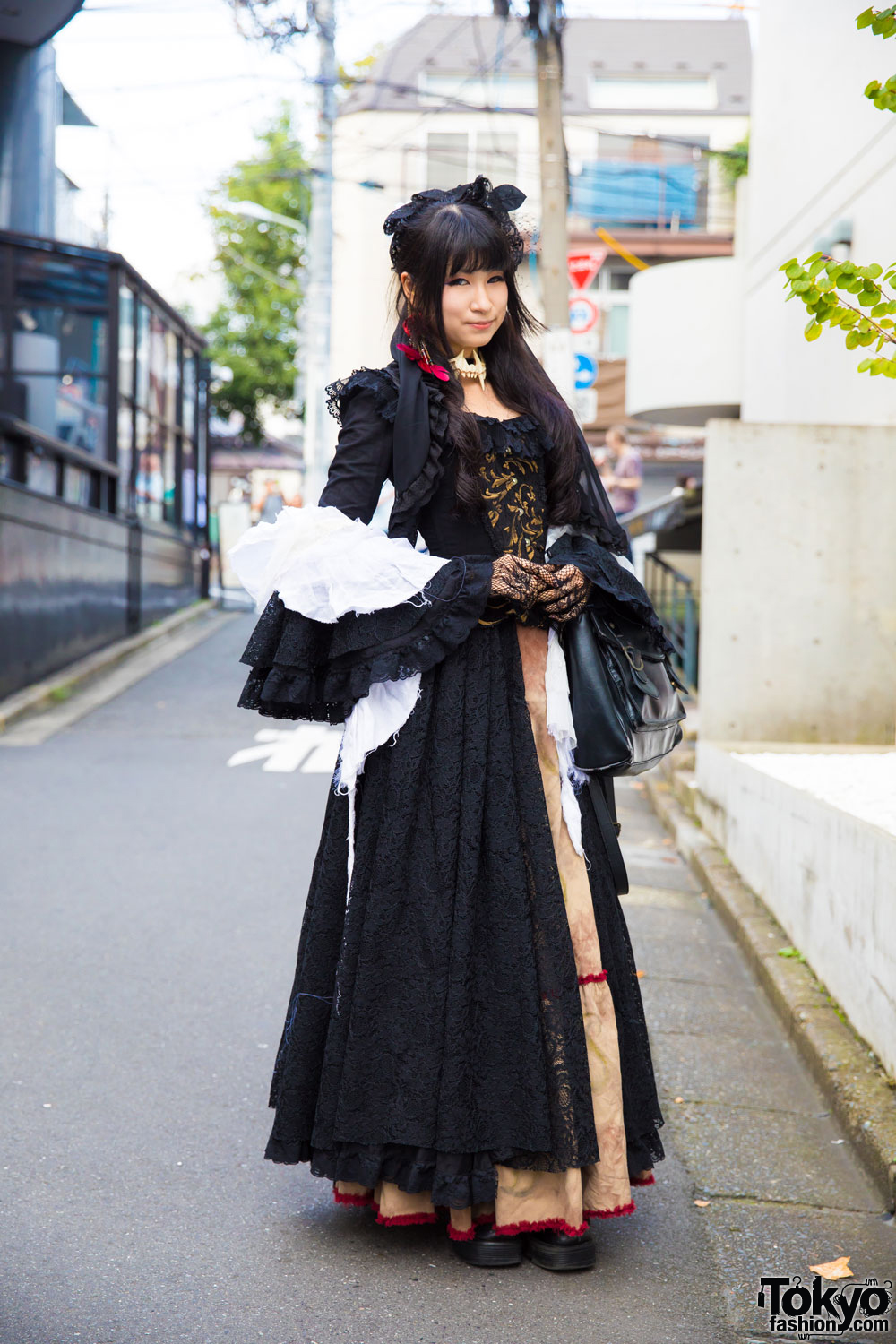 Harajuku girl in dark Japanese Lolita fashion with lace dress and corset, leather platforms and handmade headdress.
Read the full article »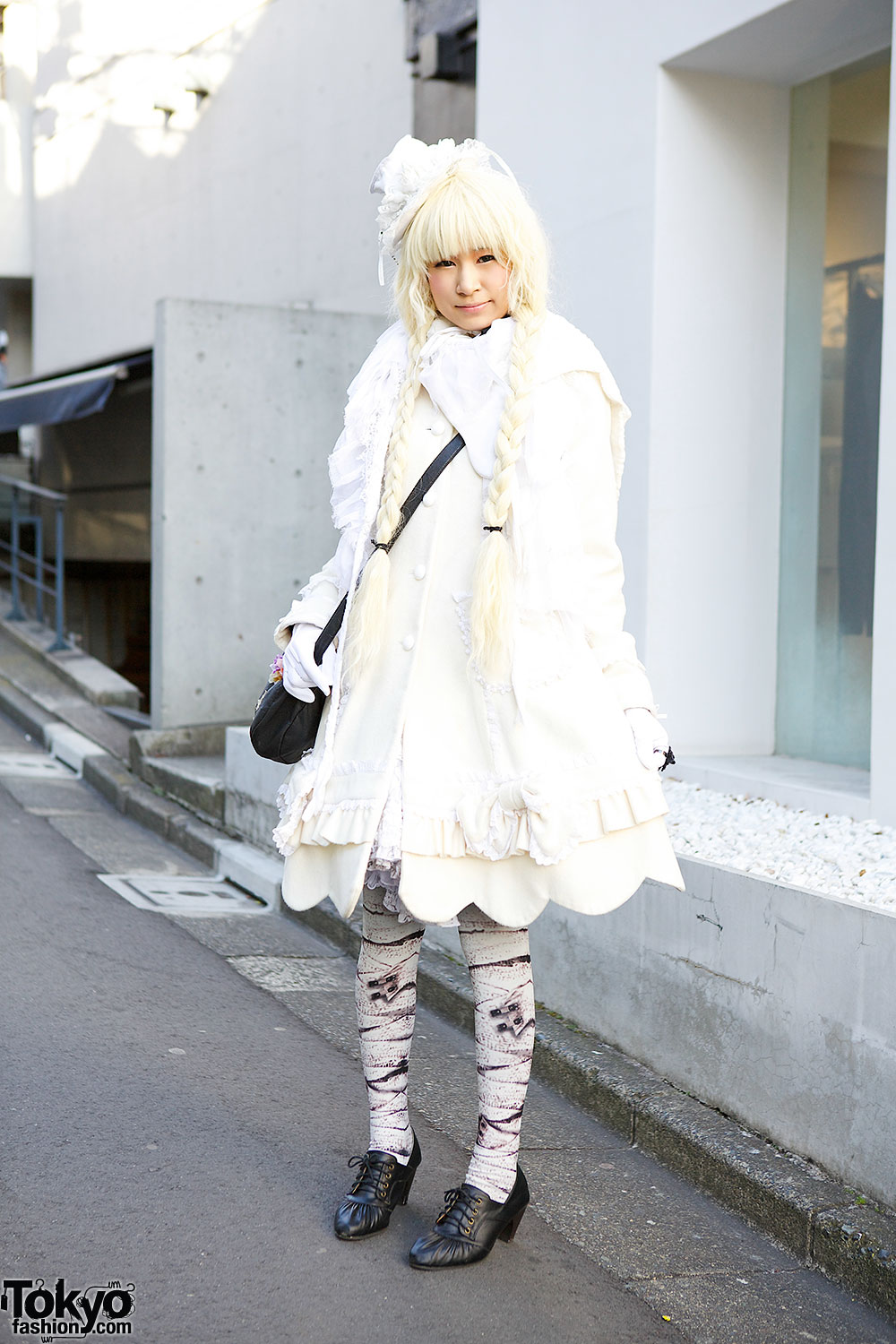 Blonde Harajuku girl with braided hair in a handmade white lacey coat, cat bag, lace tophat, mummy tights, and lace-up shoes.
Read the full article »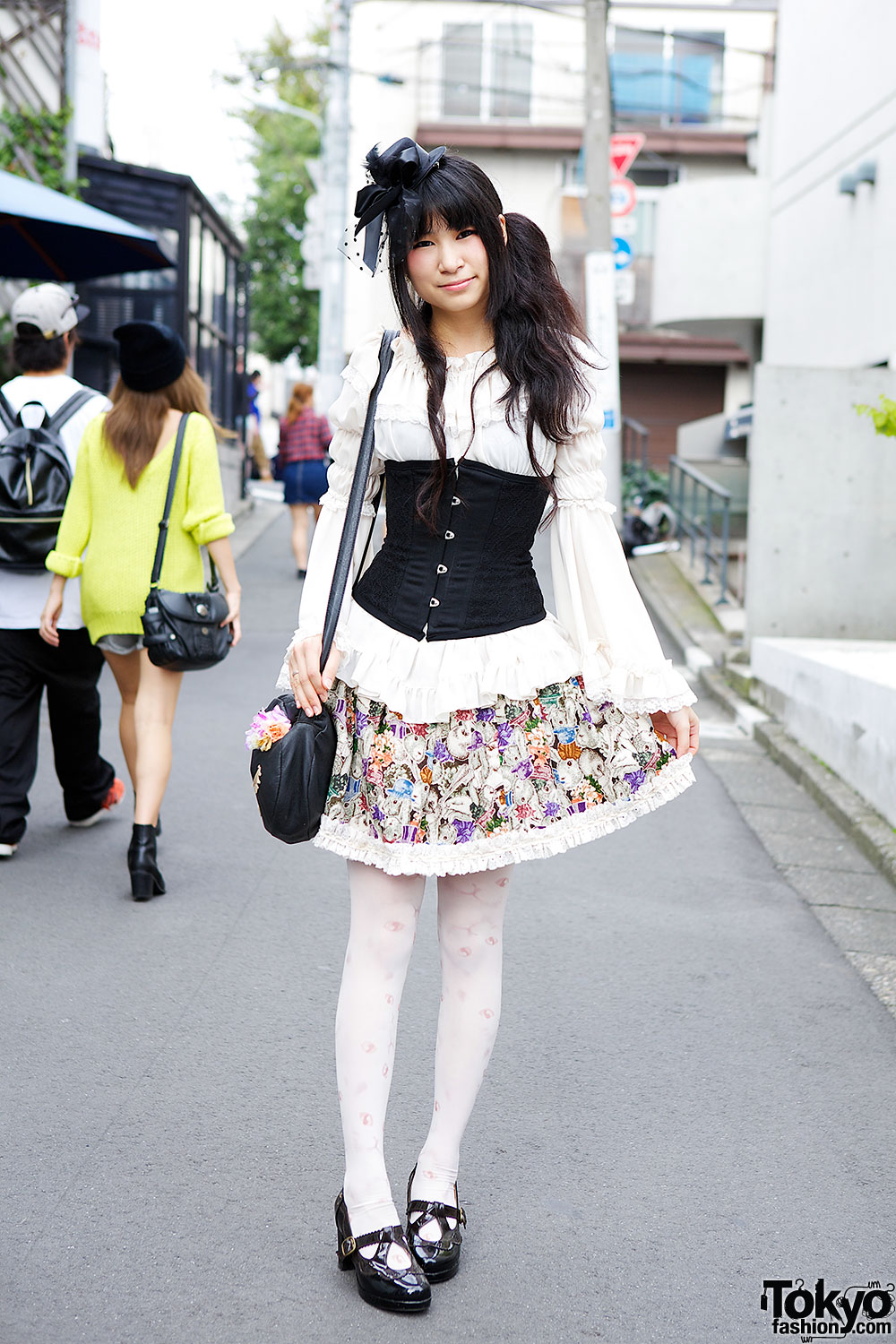 Harajuku girl in white blouse and corset, handmade bunny print skirt, cat print tights and bag, fascinator and patent shoes.
Read the full article »