Articles that sound like: My Chemical Romance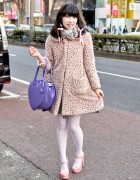 Harajuku girl wearing a cute street style with items from the Japanese brands Angelic Pretty, Milk, and Katie.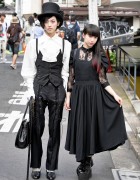 Harajuku guy in top hat, laced vest, ruffle shirt, and laced pants with Harajuku girl wearing dip dye hair, resale dress, lace top, and platform boots.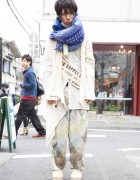 Student in loose print pants and fabric shoes from Mifune with American company logo draped across his chest.