Articles that sound like: Zazen Boys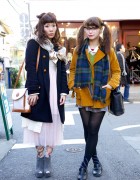 Two 19-year-old Japanese students – both wearing vintage and resale fashion – on the street in Harajuku.
17-year-old Japanese girl in Vivienne Westwood top, rocking horse shoes and accessories by Japanese brand F.E.A.R. and Hysteric Mini.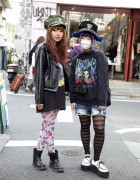 Two fun Japanese girls in police hats in Harajuku – one with blue hair, the other red, both cutely dressed in resale fashion.