This cool guy and girl were photographed on the street in Harajuku. (The photo is being posted a little late as you can tell by the fact that she's wearing short sleeves – sorry!) The girl is wearing a striped top from Y's by Yohji Yamamoto, a wide studded belt on a blue H&M skirt, black leggings, and leopard print heels. Her handbag is by m0851 and she told us her favorite fashion brand is American Apparel. The guy with her is wearing black framed Oliver Peoples glasses, a hat, a sweater from the Japanese brand Nonnative (his favorite brand), APC jeans, and leather boots.
When we asked about music, he said he likes the Swedish electronica musician Fever Ray and she named the Yeah Yeah Yeahs as one of her favorites!
Update: Someone in the comments section posted that the guy in this photo is not Japanese, but rather Chinese-Canadian. We apologize if we mis-identified him! Either way, he's a fashionable guy and we appreciate the fact that he posed for our photo.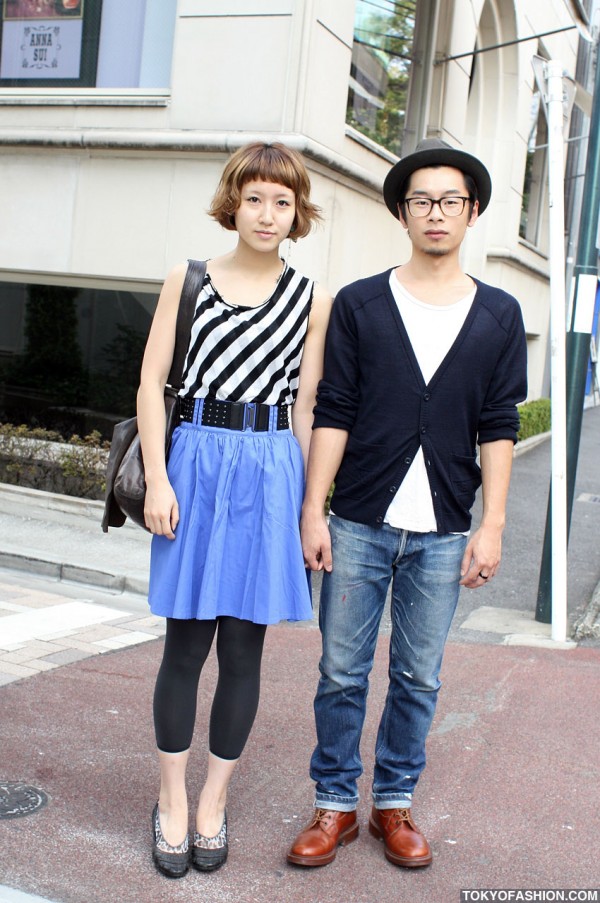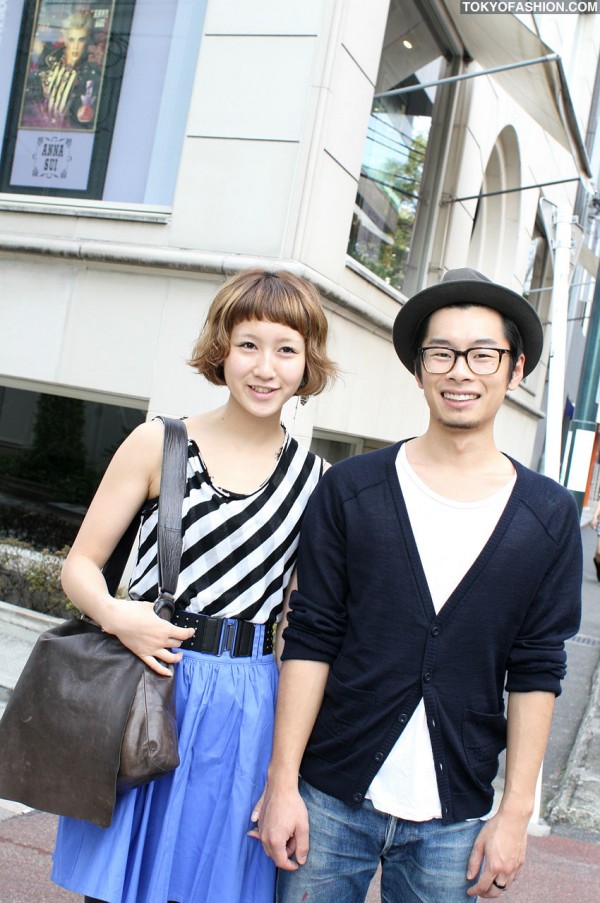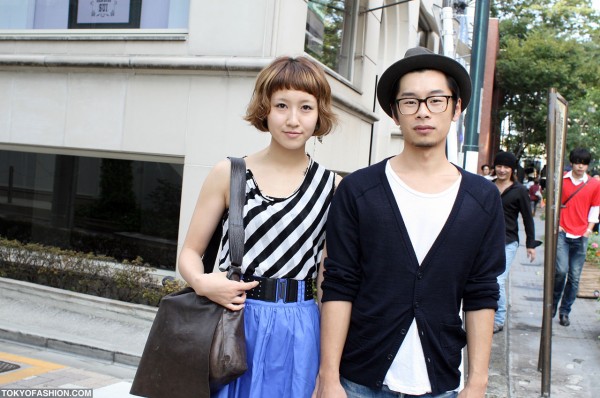 Click any photo to enlarge it.