This friendly girl is Mari, a sales staffer who is 22 years old. Her outfit, which consists of items from used and resale shops, has a very retro feel. She's wearing a peasant blouse over a long-sleeved shirt with a short denim skirt. Her stylish brown oxford shoes with wingtip details are worn with white cuffed socks and black stockings. She's carrying a large tan leather purse, also purchased used.
Mari's jewelry consists of a necklace with the letter R as a pendant. She's showing her Mighty Harajuku button in the last photo below.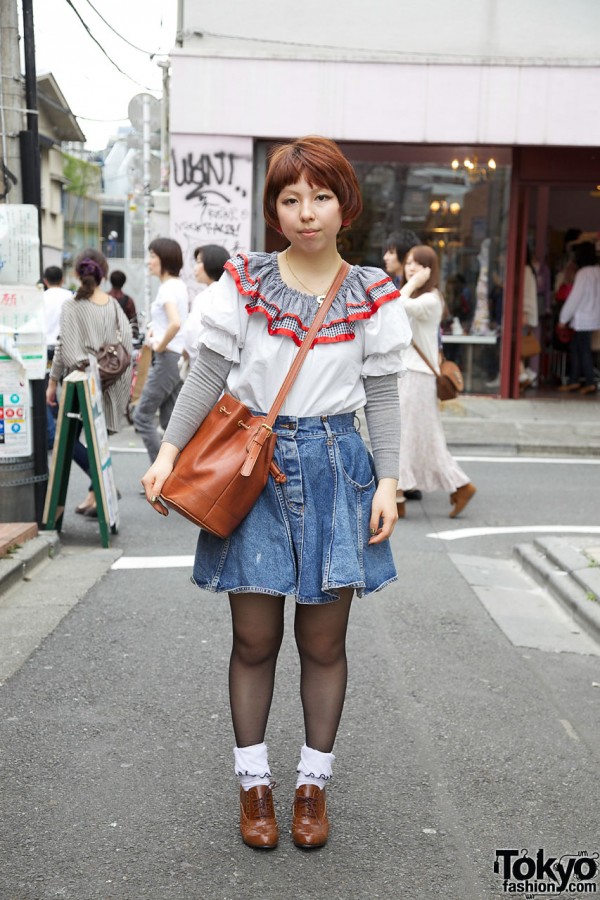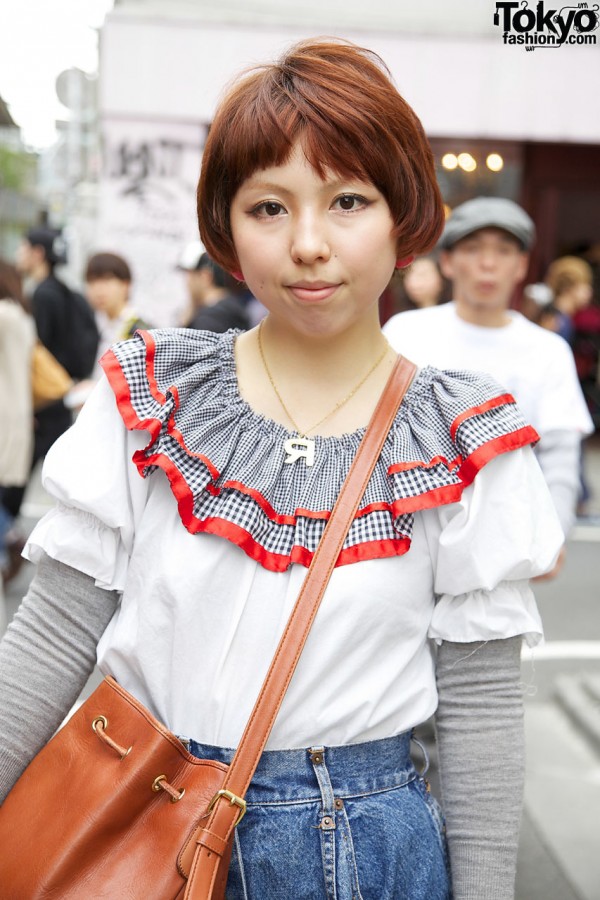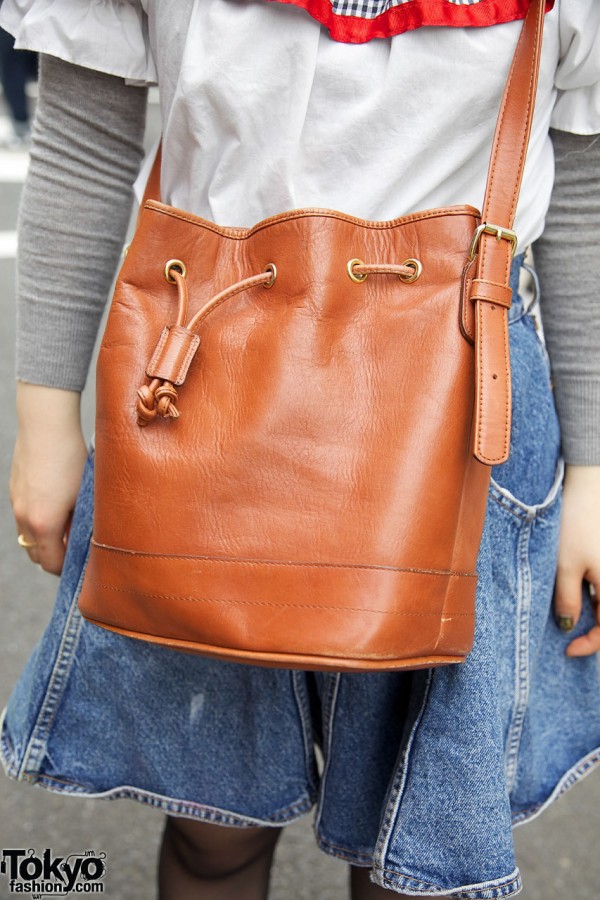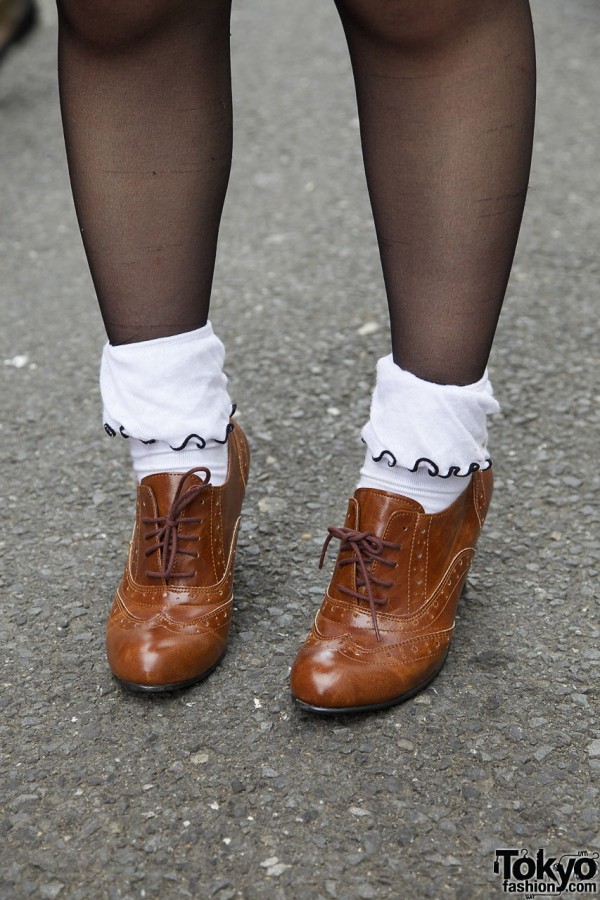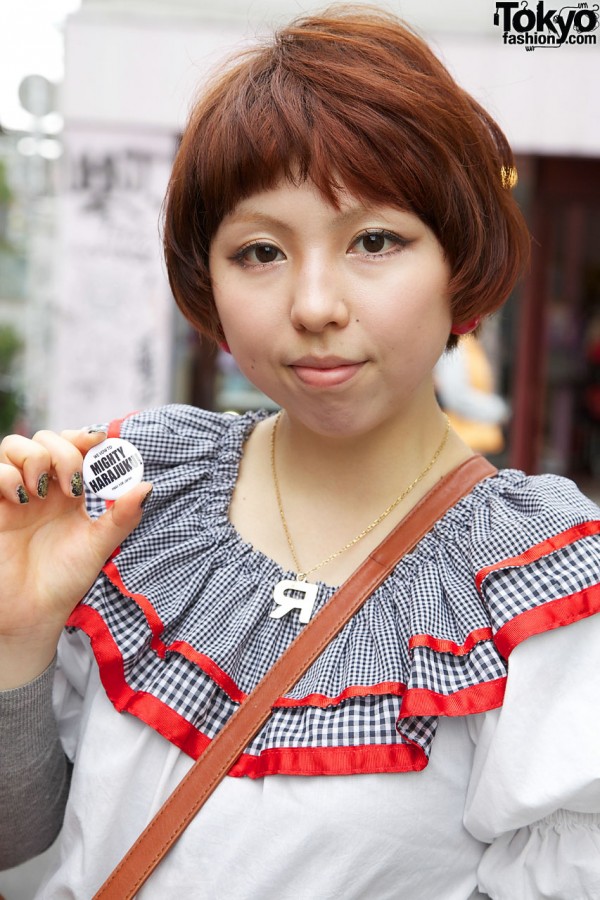 Click on any photo to enlarge it.