Rurumu Pieced Skirt & Tokyo Bopper Platform Shoes
This friendly Japanase girl with bangs and a ponytail is 18-year-old Rui. She's wearing a skirt from rurumu that's pieced together from bits of fabric and lace. Her pastel bag also features fabric piecing. In addition, Rui's outfit includes a white cotton top and a pastel sleeveless sweater that she bought in the Koenji area of Tokyo.
Rui's accessories from monomania and Swimmer include a rosary worn as a style-necklace, a gold choker with charms, a handmade fabric bracelet and bow and star rings. Her legwear features white lace tights, red socks with lace cuffs and cute strappy platform shoes from Tokyo Bopper.
We asked Rui about her favorite place to shop and the answer was The Virgin Mary. She also told us her favorite music is X-Japa and Dir en Grey.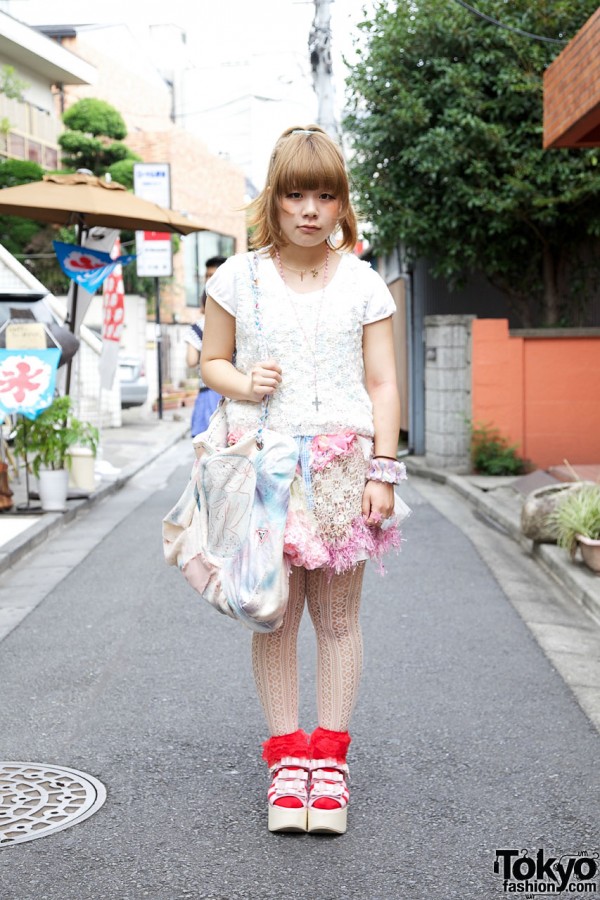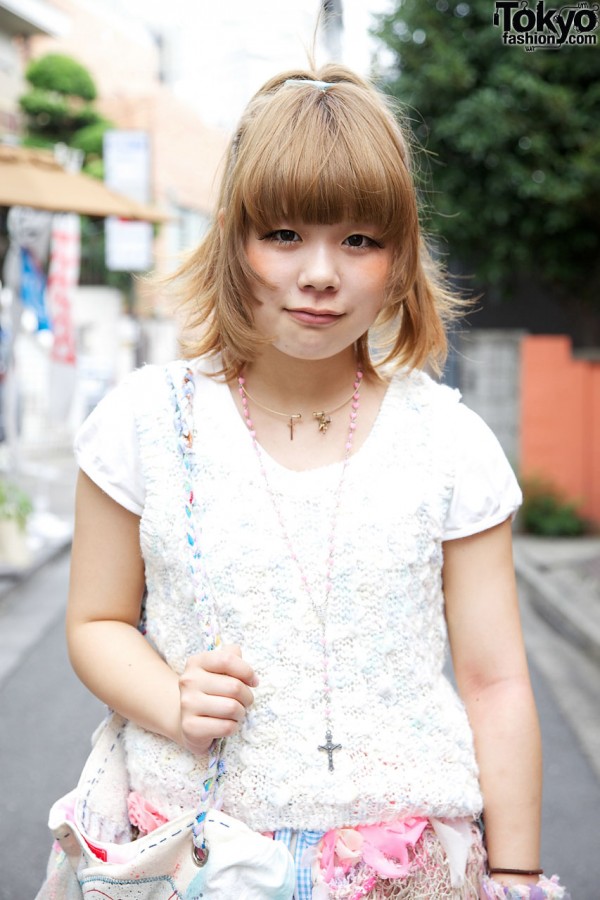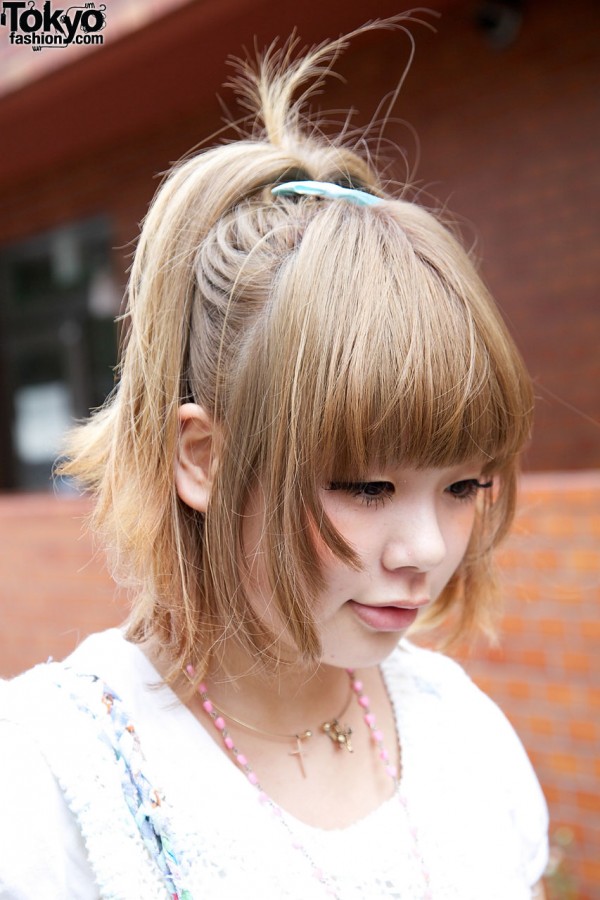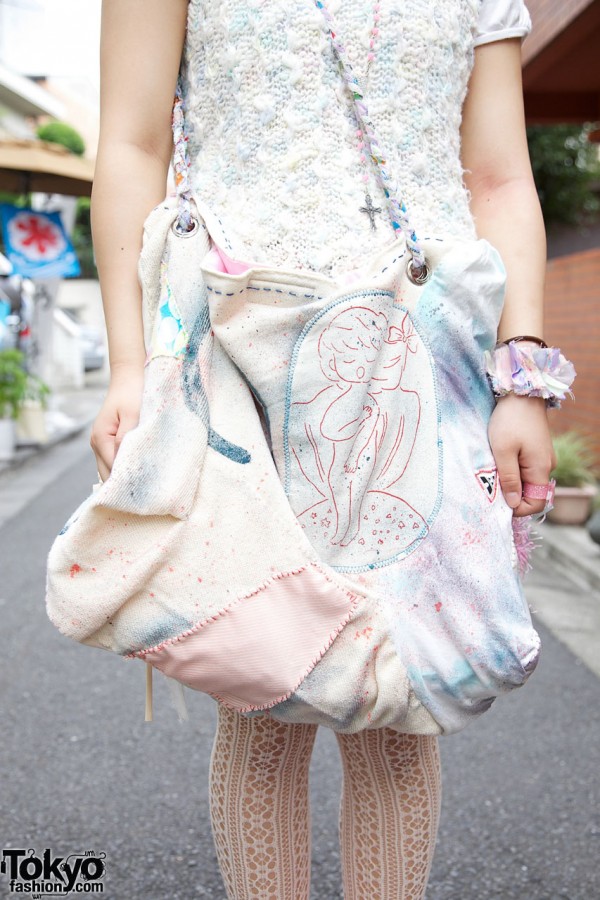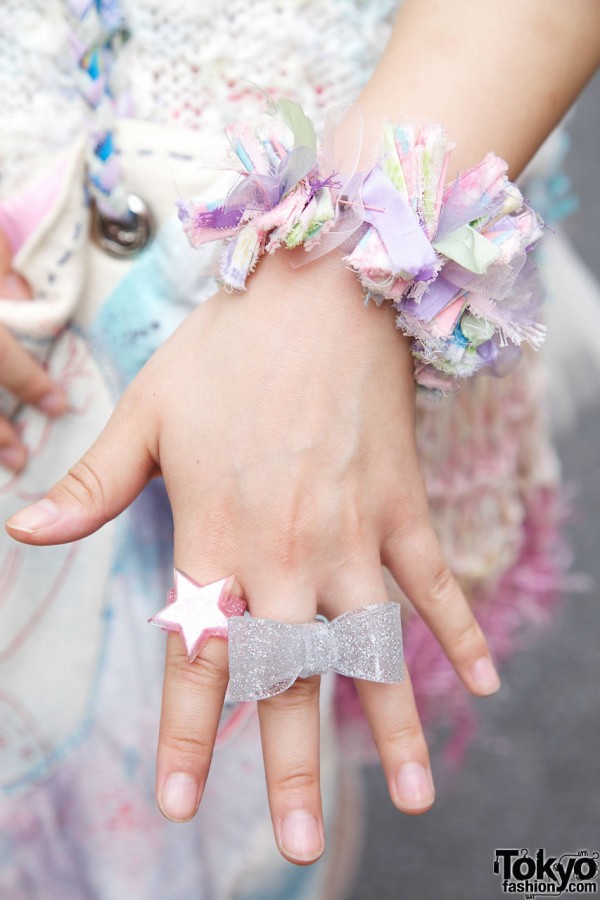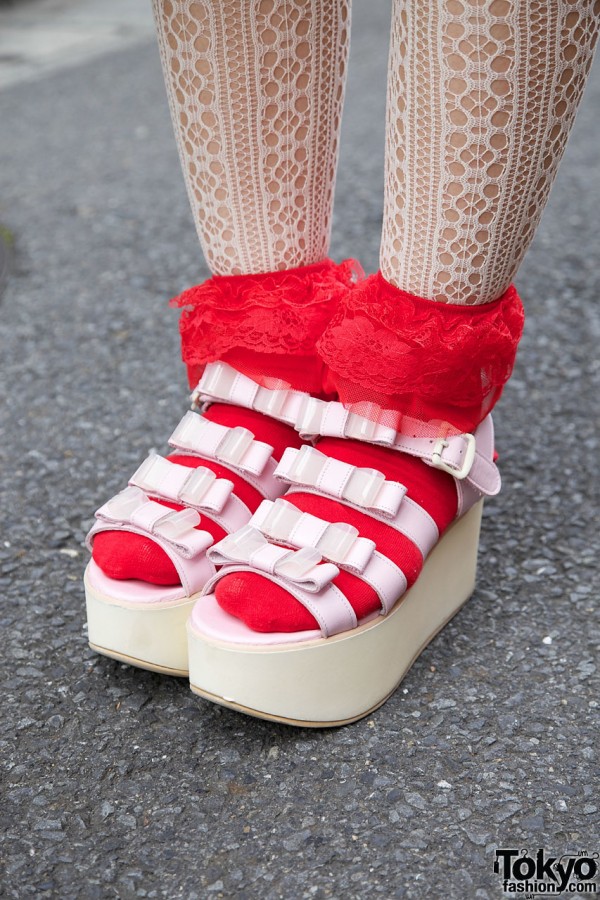 Click on any photo to enlarge it.