Tag
acid wash denim Japanese Street Fashion
Browsing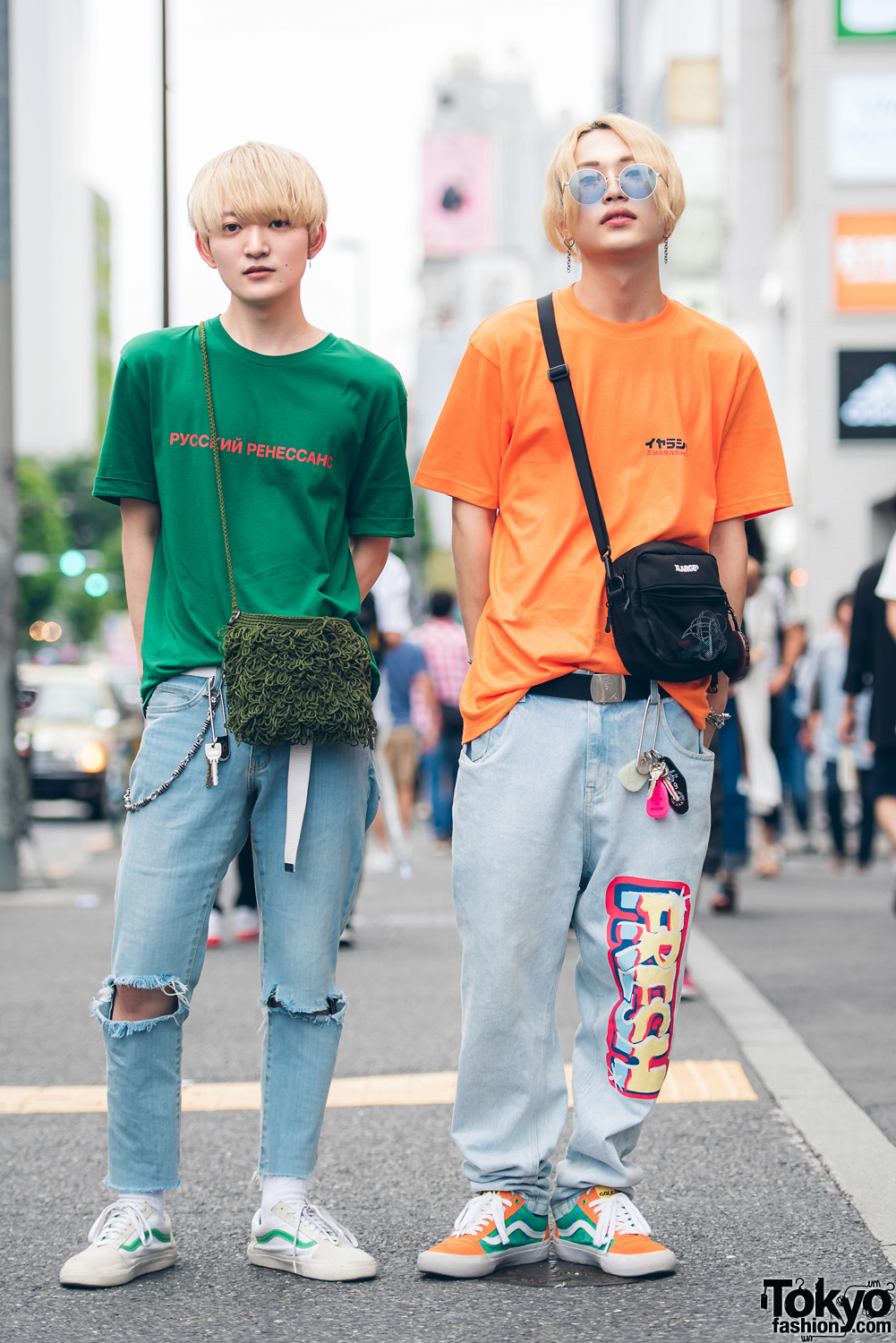 Harajuku blonde guys wearing green and orange t-shirts, ripped jeans and acid wash jeans, sneakers and sling bags.
Read the full article »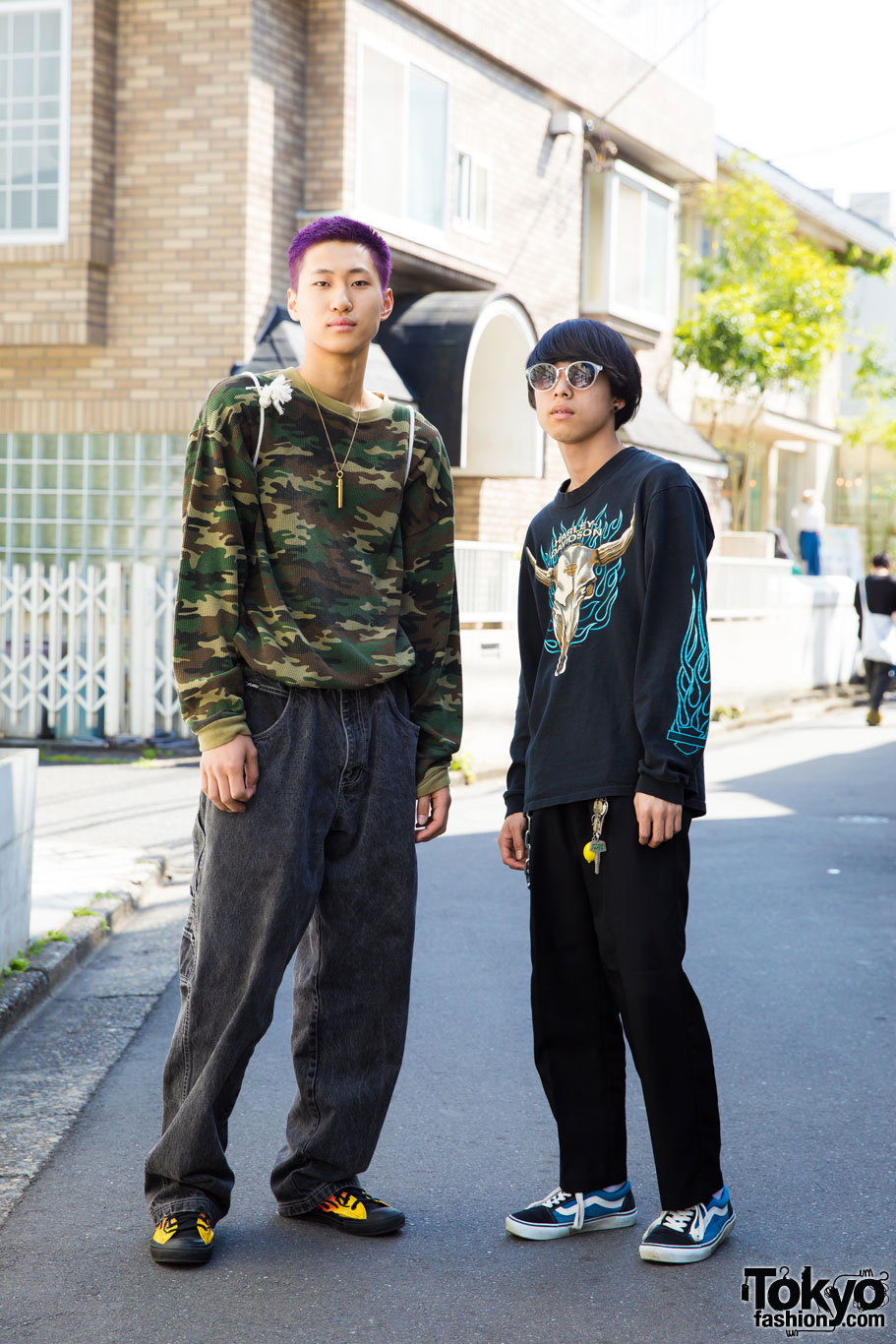 Harajuku guys in used clothing fashion with sweatshirts, acid wash denims, black pants, and sneakers.
Read the full article »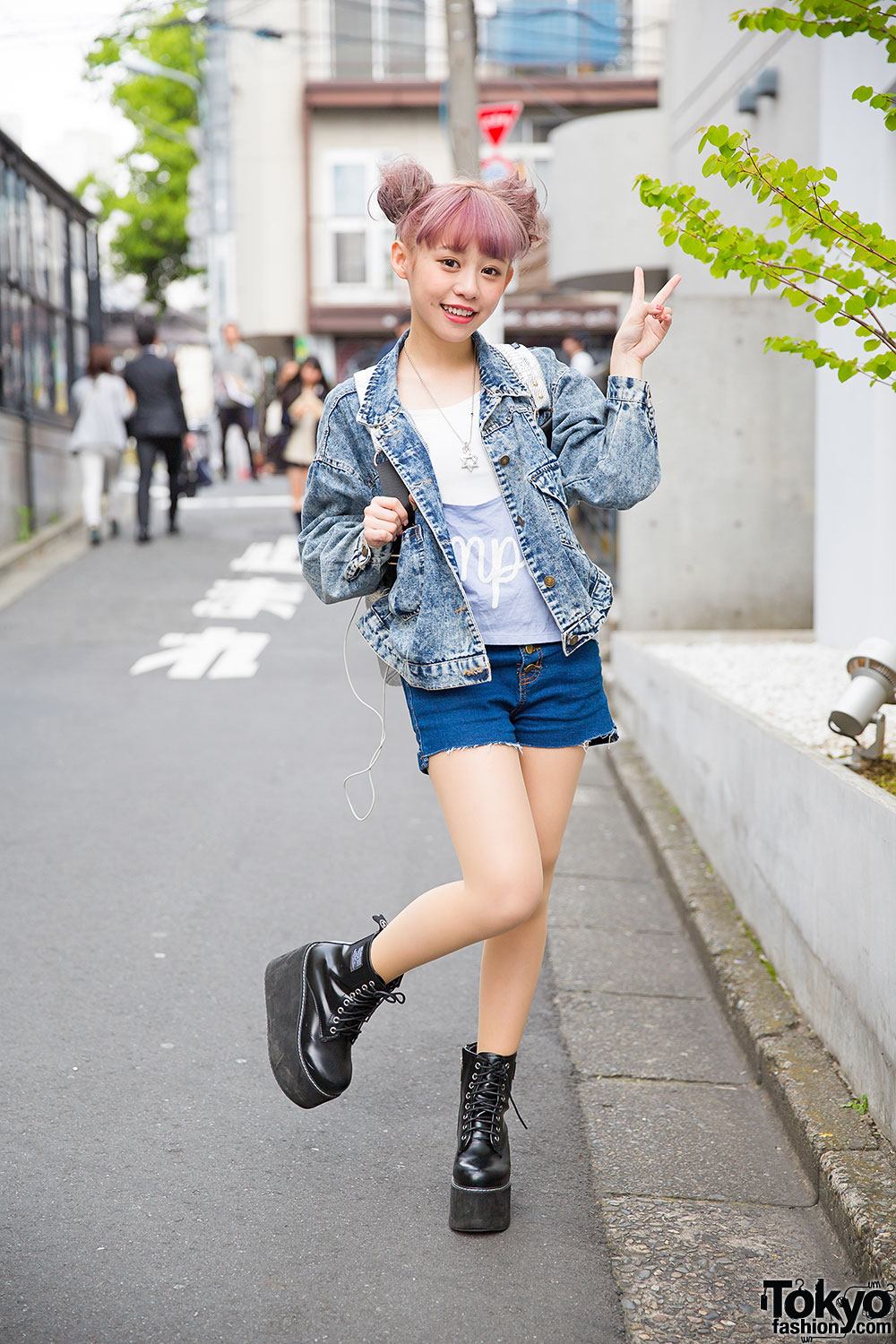 Taiwanese model in Harajuku with lilac hair and twin buns wearing an acid wash denim jacket with denim cutoffs, platform ankle boots and silver backpack.
Read the full article »