Tag
anime print Japanese Street Fashion
Browsing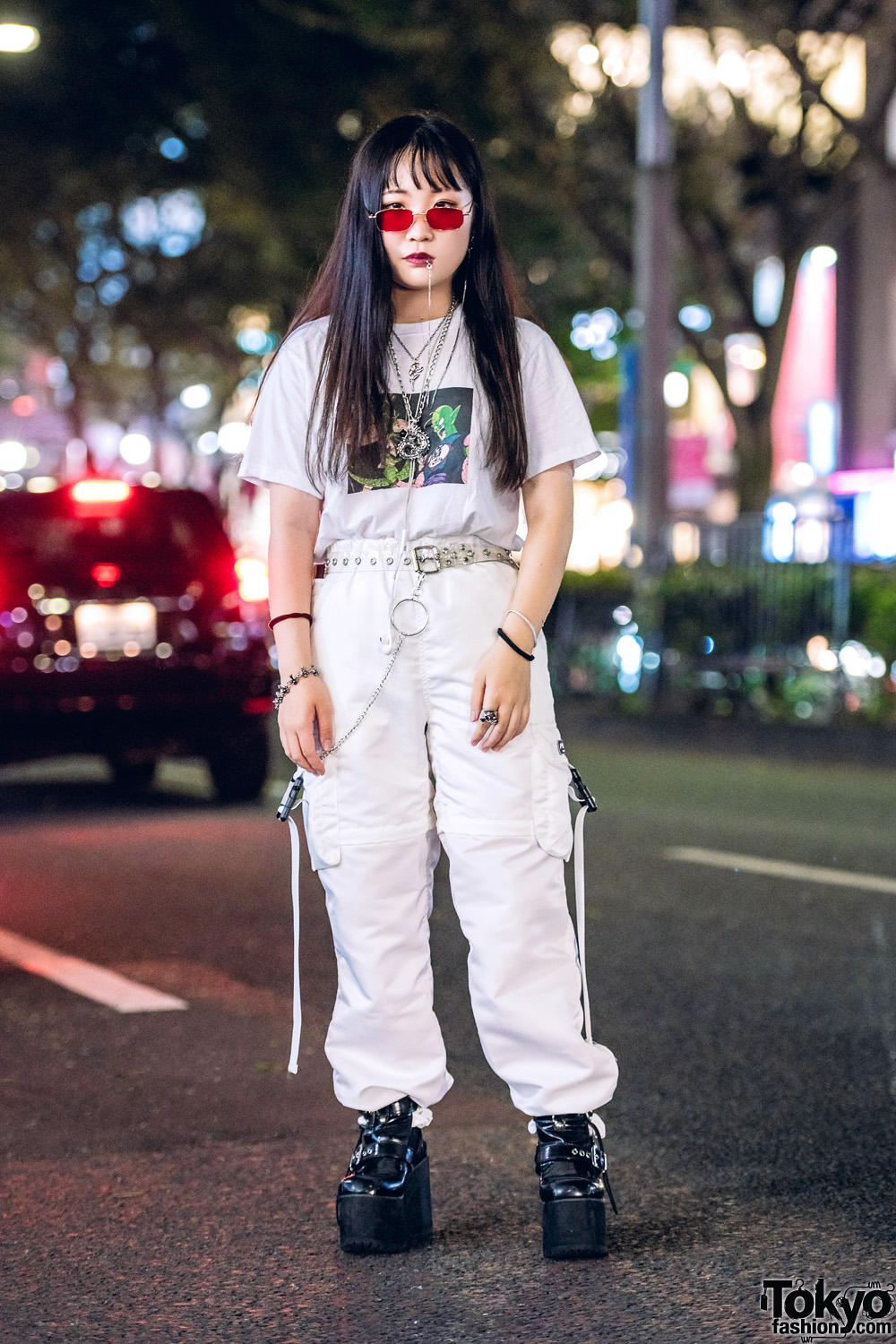 Harajuku student sporting a white punk look with Dragon Ball Z t-shirt, parachute pants, ankle strap platforms and accessories.
Read the full article »
Pink-haired Harajuku guy in a street casual outfit with anime print shirt, black pants and colorblock sneakers.
Read the full article »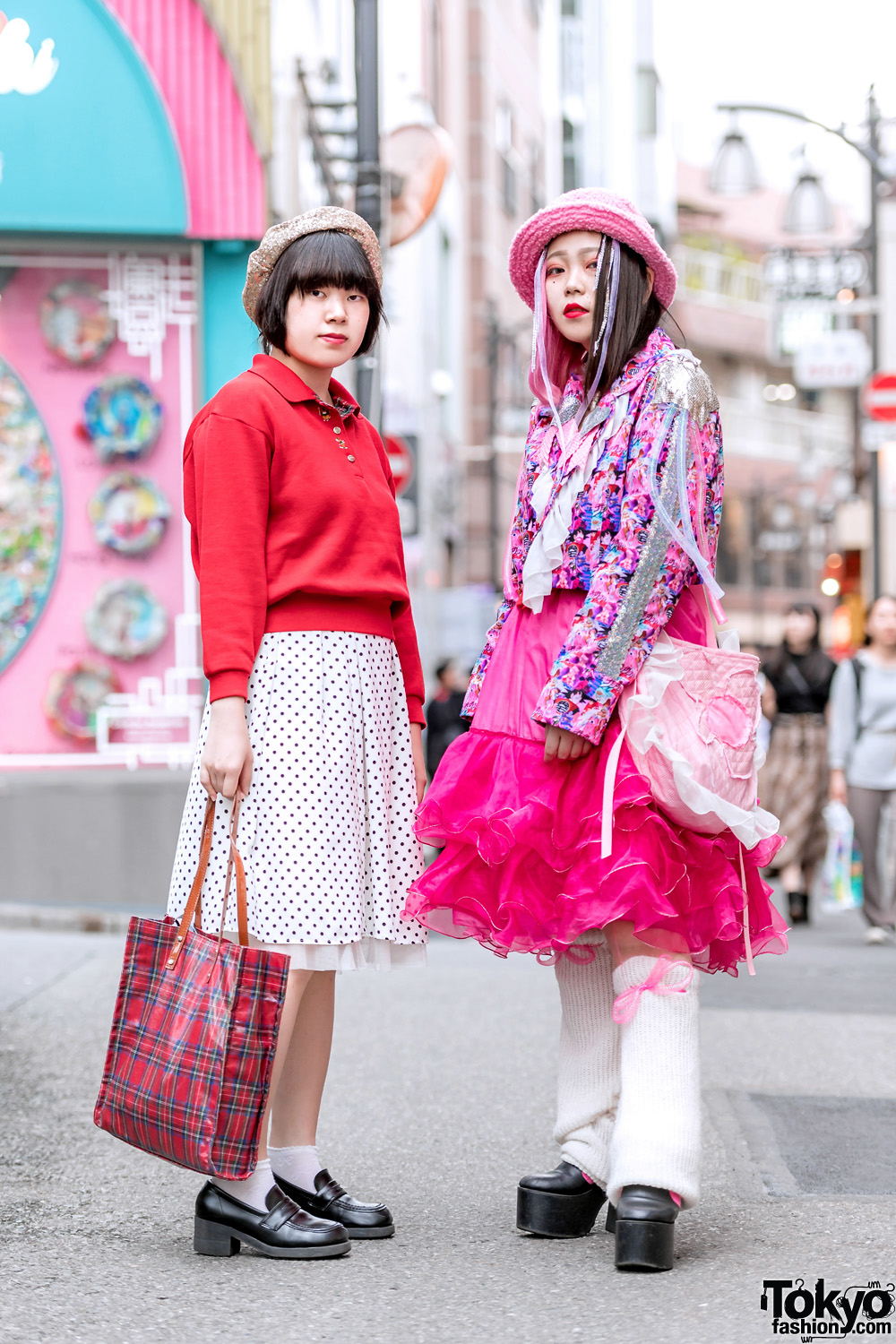 Japanese students in red and pink ensembles from Tanpopo House, Kobinai, and some handmade pieces while out in Harajuku.
Read the full article »