Posts Tagged 'Antique Doll'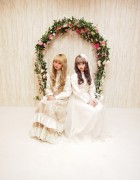 A short profile – with pictures – of the independent Japanese fashion brand Priere. Also features an interview with the brand's designer, a Bunka Fashion College student.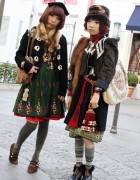 Two stylish Japanese girls wearing outfits from Grimoire, a brand popular in the Mori / Dolly antique fashion scene in Tokyo.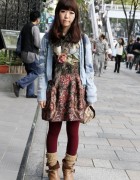 A Japanese girl in Harajuku wearing an outfit featuring a lot of flowers and vintage/resale shop items.