Posts Tagged 'black cap'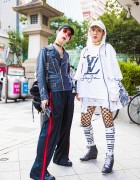 Harajuku duo street styles with leather jacket & jersey pants, sweatshirt & skirt over tights, running shoes and platform booties.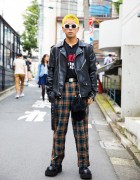 Harajuku guy in punk street style featuring vintage plaid pants, motorcycle jacket and platform shoes.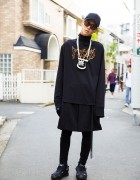 Harajuku guy in all black street style fashion featuring skirt over pants, sweatshirt and sneakers.