Tag
black mask Japanese Street Fashion
Browsing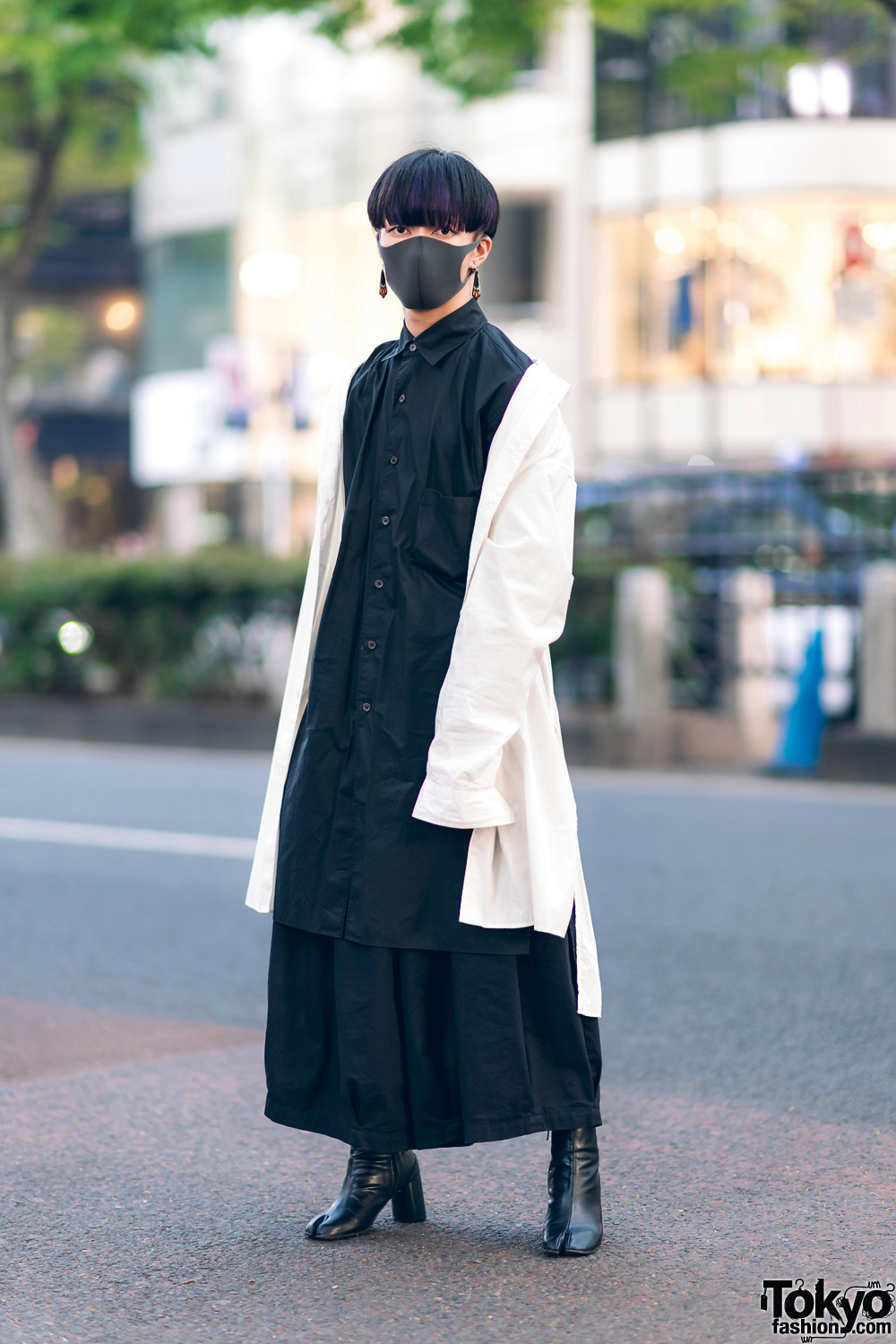 Harajuku teen sporting a monochrome and minimalist street style with layered shirts, long skirt, tabi boots and a black mask.
Read the full article »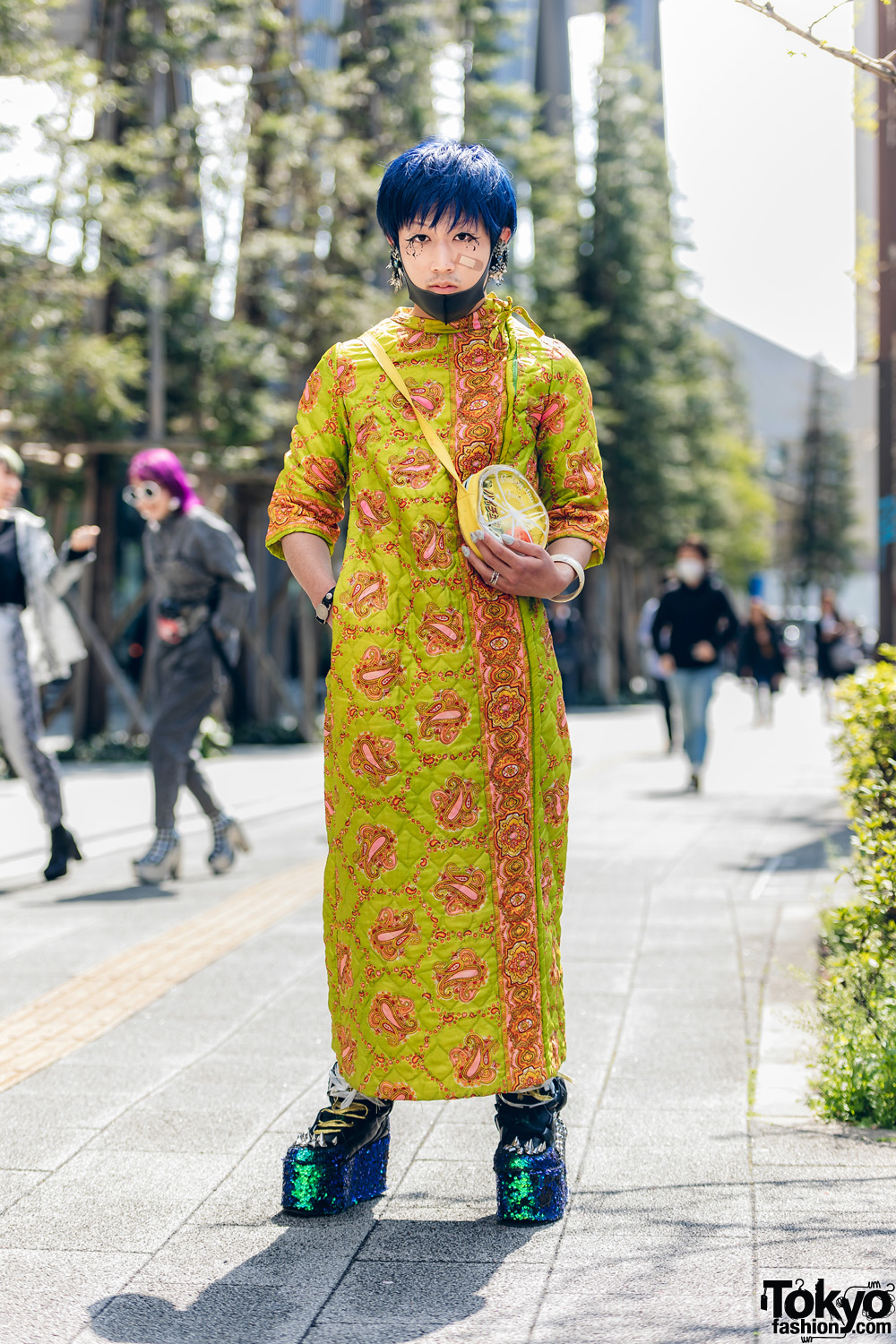 Teen student in Shibuya dressed in a long paisley print quilted dress, platform boots with sequins and studs, a lemon slice sling bag and accessories.
Read the full article »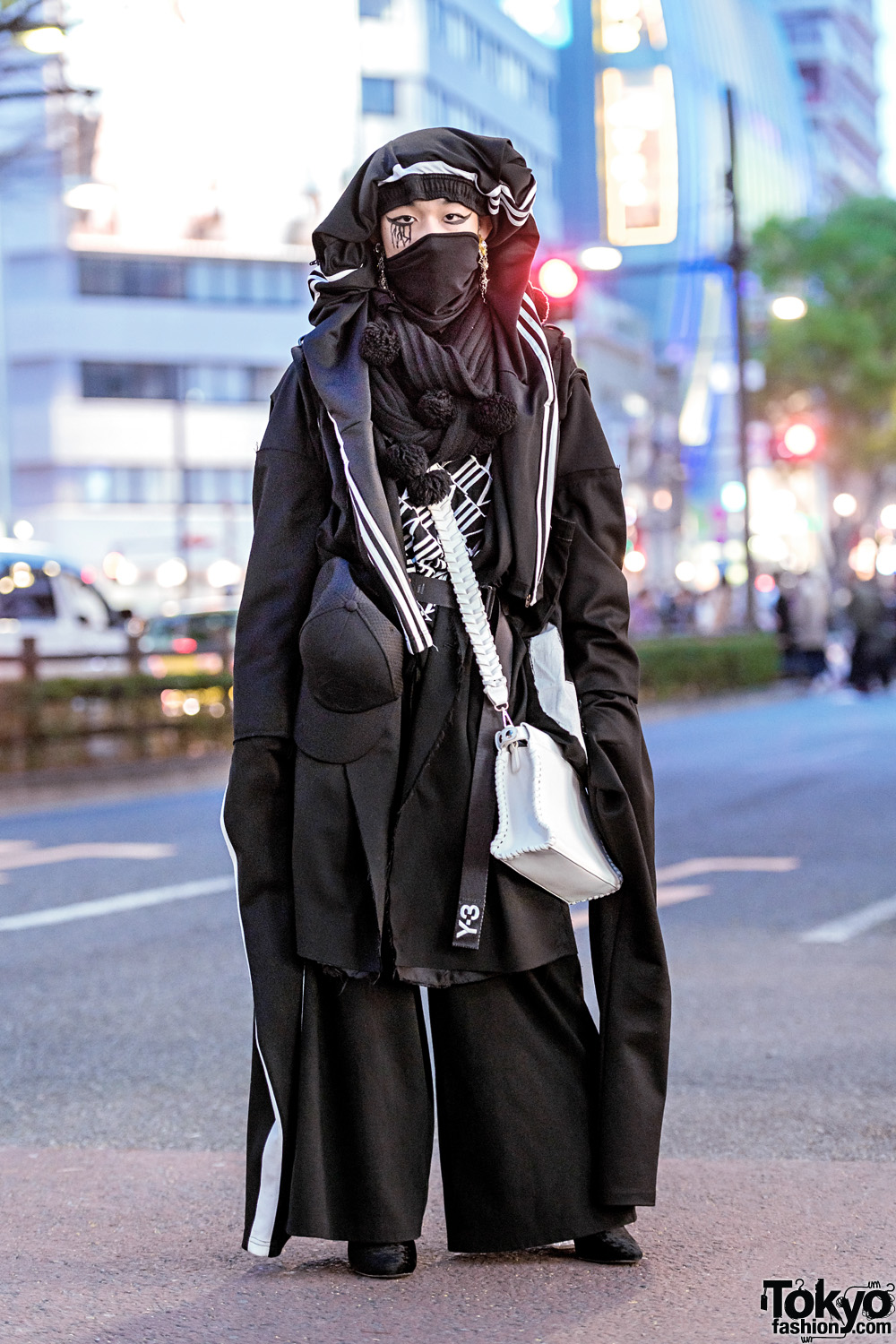 Avant-garde monochrome Japanese streetwear style with Adidas, Yohji Yamamoto, and LAD Musician in Harajuku.
Read the full article »