Tag
bow accents Japanese Street Fashion
Browsing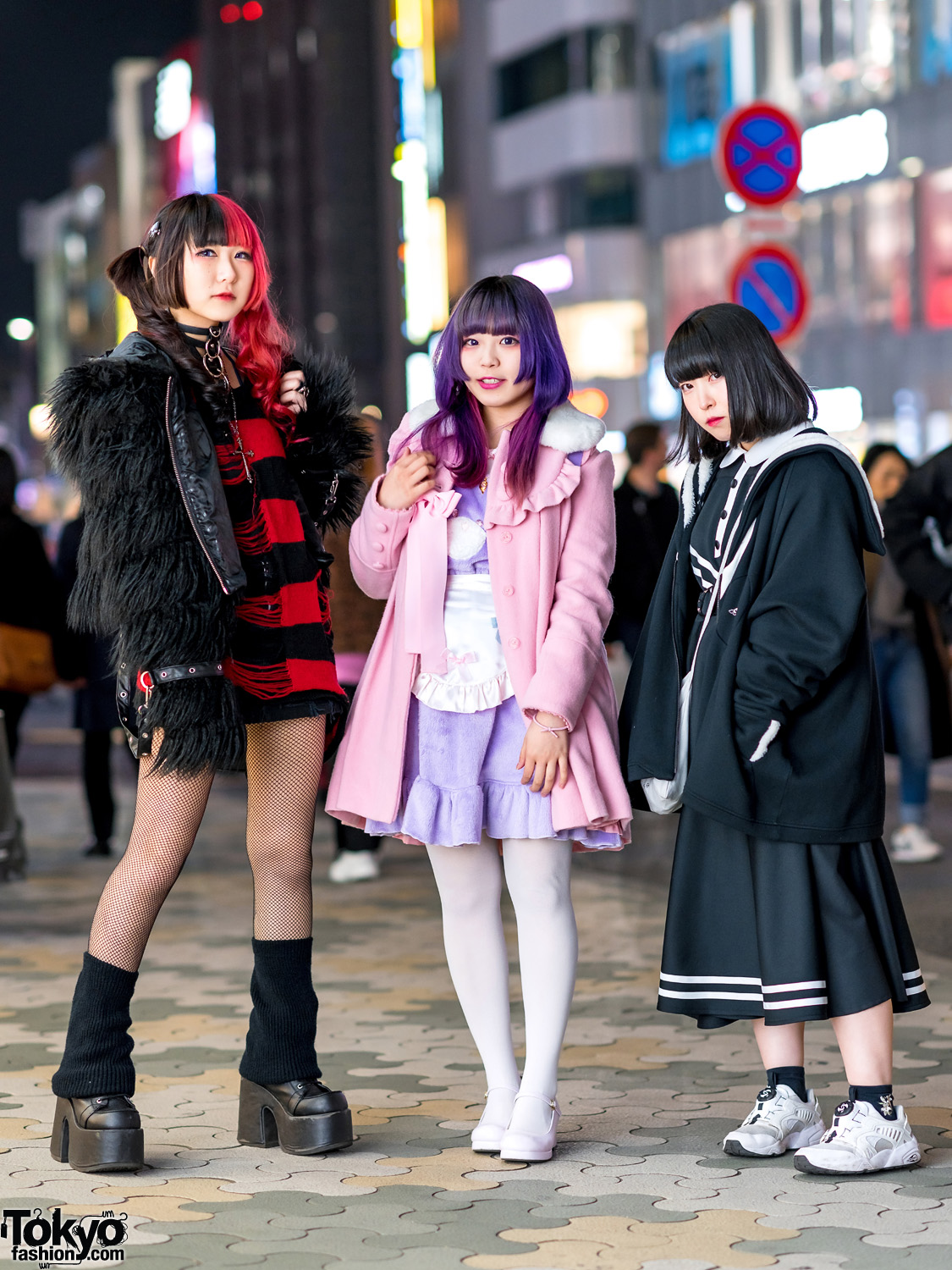 Harajuku girl trio all sporting striking and interesting streetwear styles while out and about on the street one evening.
Read the full article »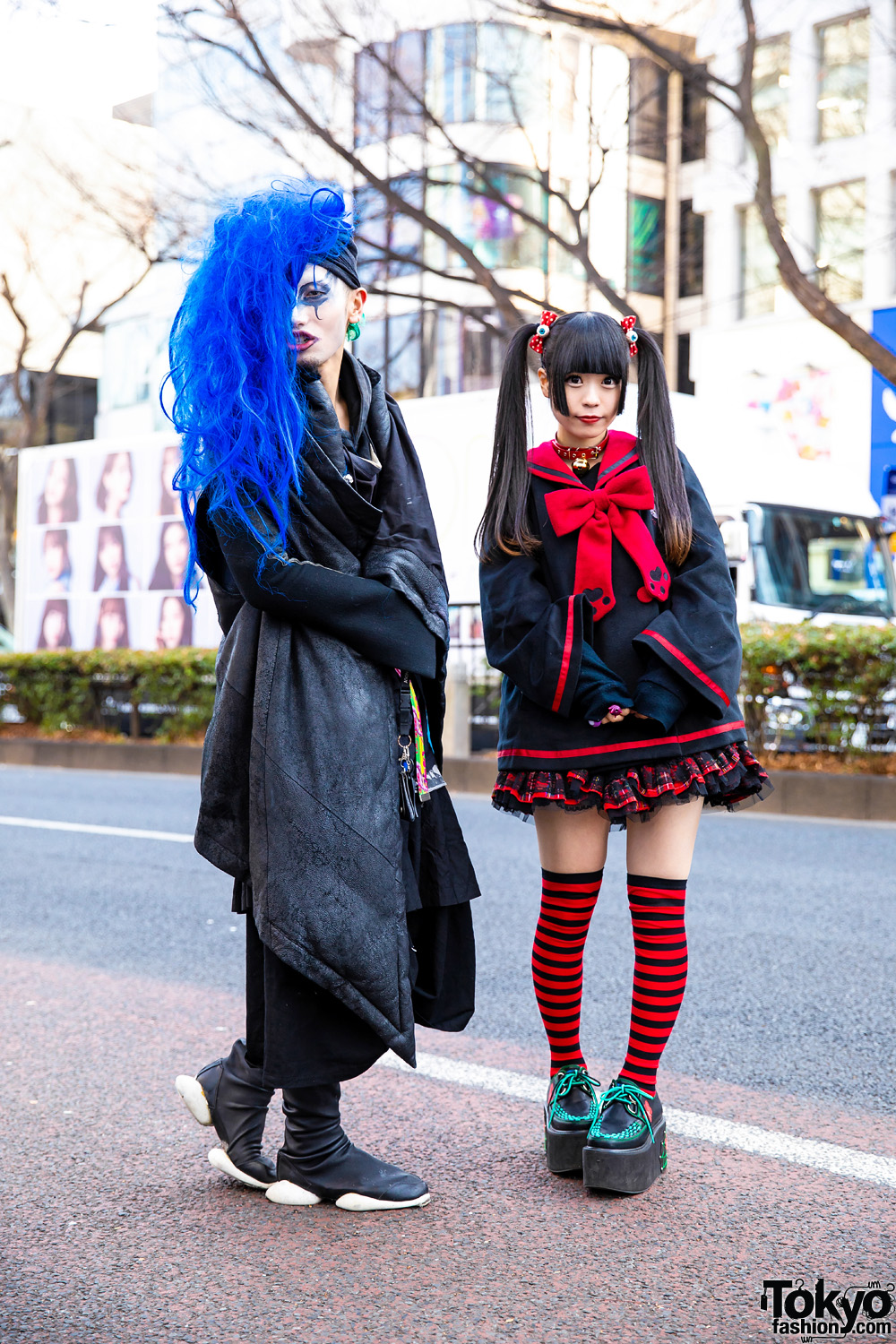 Harajuku duo catching our eye on the street with their impressive streetwear styles and bold hairtyles.
Read the full article »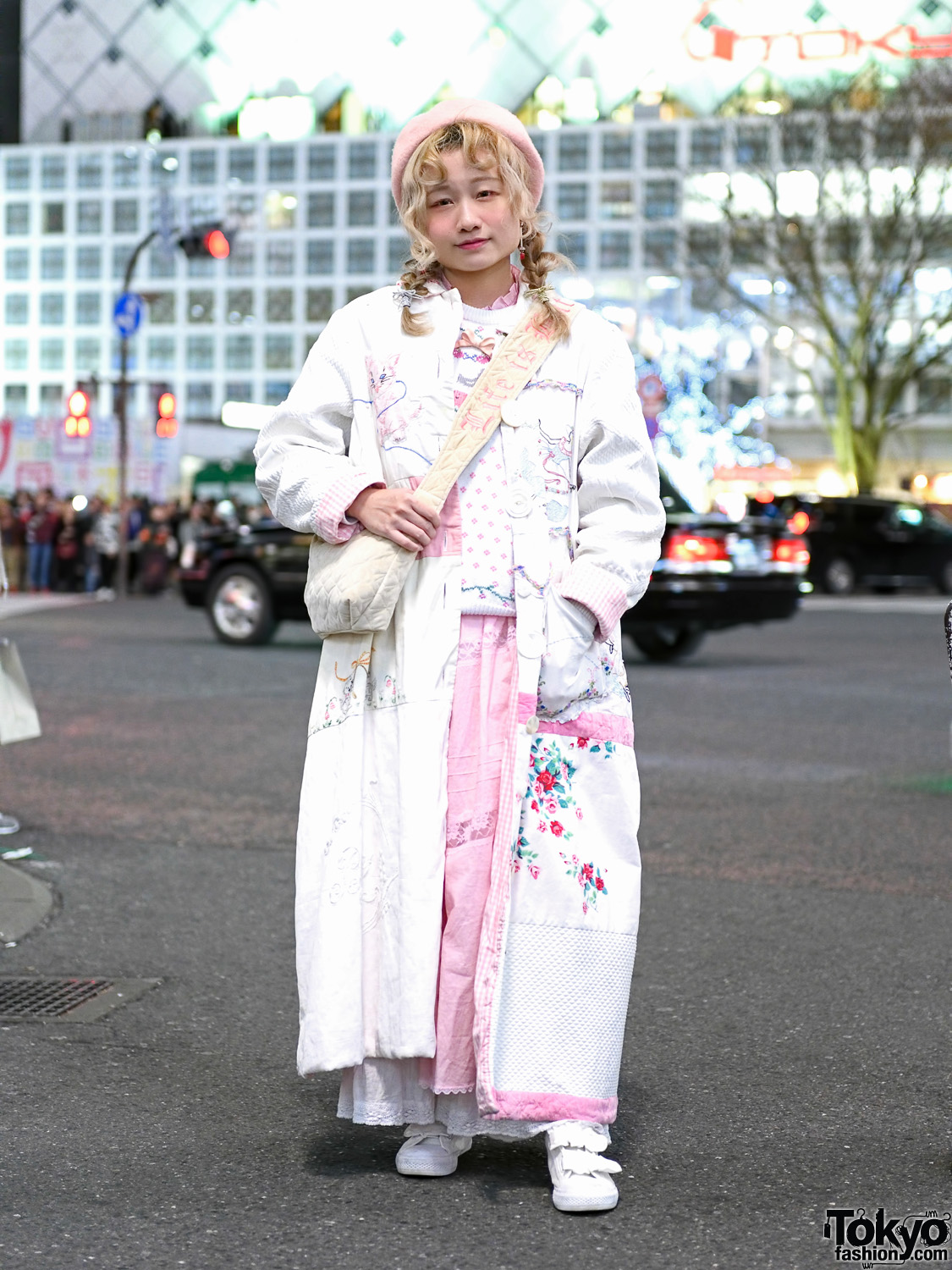 Vintage shop owner in Shibuya sporting a pastel vintage fashion style with a long quilted coat, sweater over long pink dress, white velcro-strap sneakers and a quilted sling bag.
Read the full article »