Posts Tagged 'Chinese top'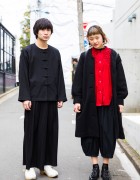 Harajuku duo in black and white used/resale ensemble and black and red outfit.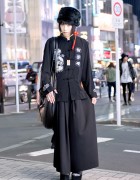 Dark Harajuku street style inspired by Chinese fashion along with streetwear items from Dolls Kill, UNIF, and accessories by the legendary Vivienne Westwood.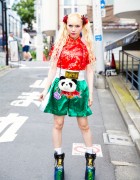 Female Harajuku designer in colorful street style with resale fashion, Chinese top, and Muay Thai shorts.