Posts Tagged 'furry handbag'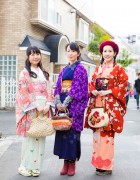 Harajuku girls wearing kimonos with geta sandals, ankle booties and handbags.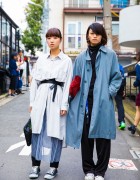 Harajuku guy and Harajuku girl in street style ensembles featuring shirt dress over pants, obi belt, long coat, turtleneck top, and sneakers.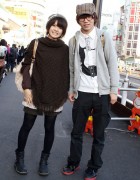 Street fashion shots of a Japanese girl who loves Maximum the Hormone & a guy into Chatmonchy in Shinjuku.