Posts Tagged 'gyaruo'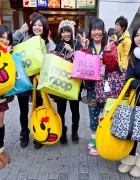 Pictures of the famous Shibuya 109 New Year's fukubukuro sales, along with Shibuya lucky bag street snaps and pictures of Shibuya shops including WC, Grimoire, Parco, and many more.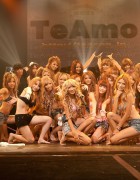 Pictures of the Grand Finale of the massive Campus Summit 2011 party in Shibuya with gyaru idols Shibuya Gals, gyaru models Yumachi, Aina, Kanako Kawabata, and more.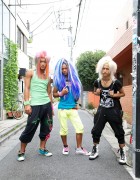 Three Shibuya guys with colorful hairstyles wearing gyaruo fashion brands including CoCoLuLu, Alba Rosa, Glad News, and Skinny Lip.