Tag
head tattoo Japanese Street Fashion - TokyoFashion.com
Browsing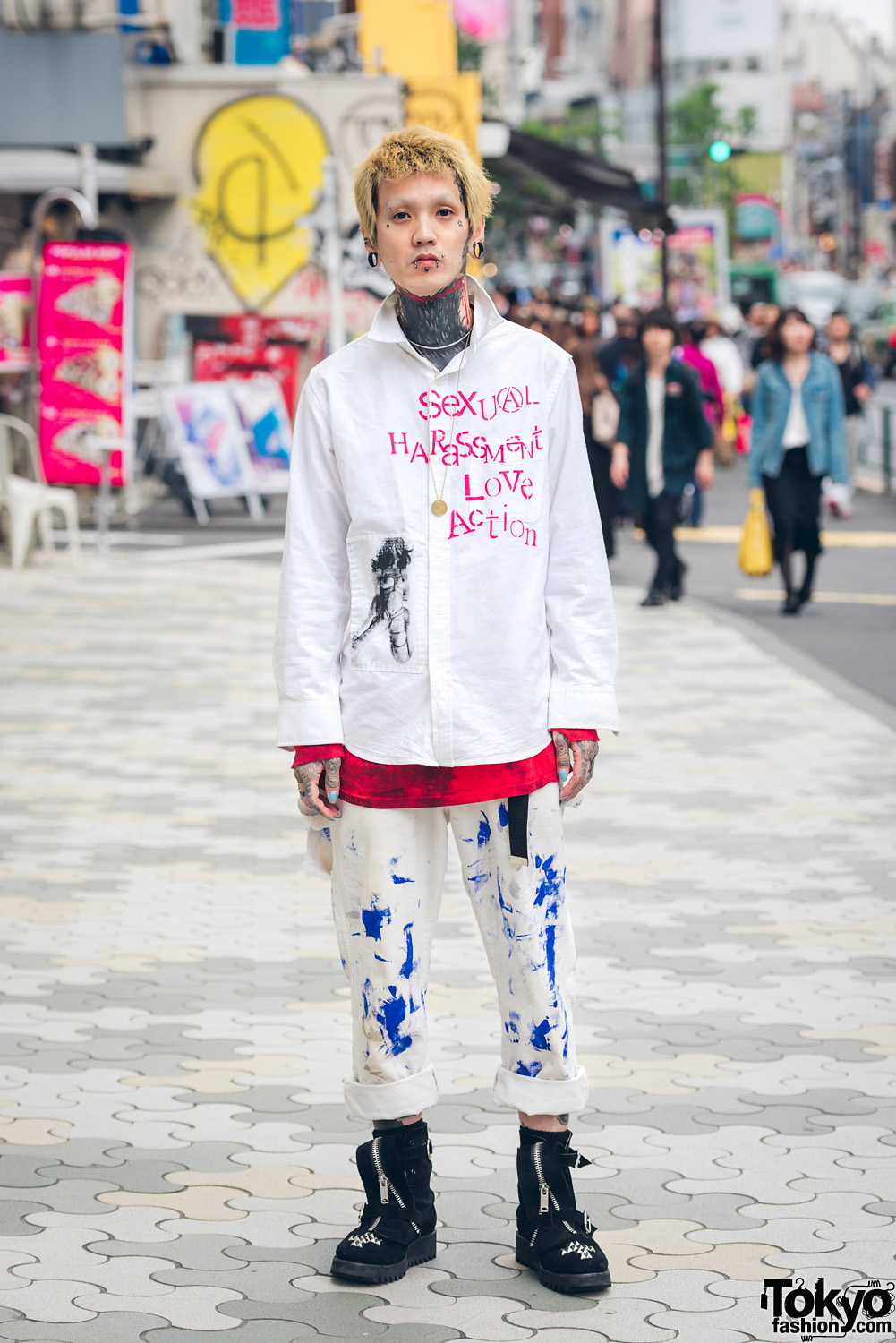 Harajuku musician in white street style with long sleeve shirt, paint splattered cuffed pants, and studded zipper boots.
Read the full article »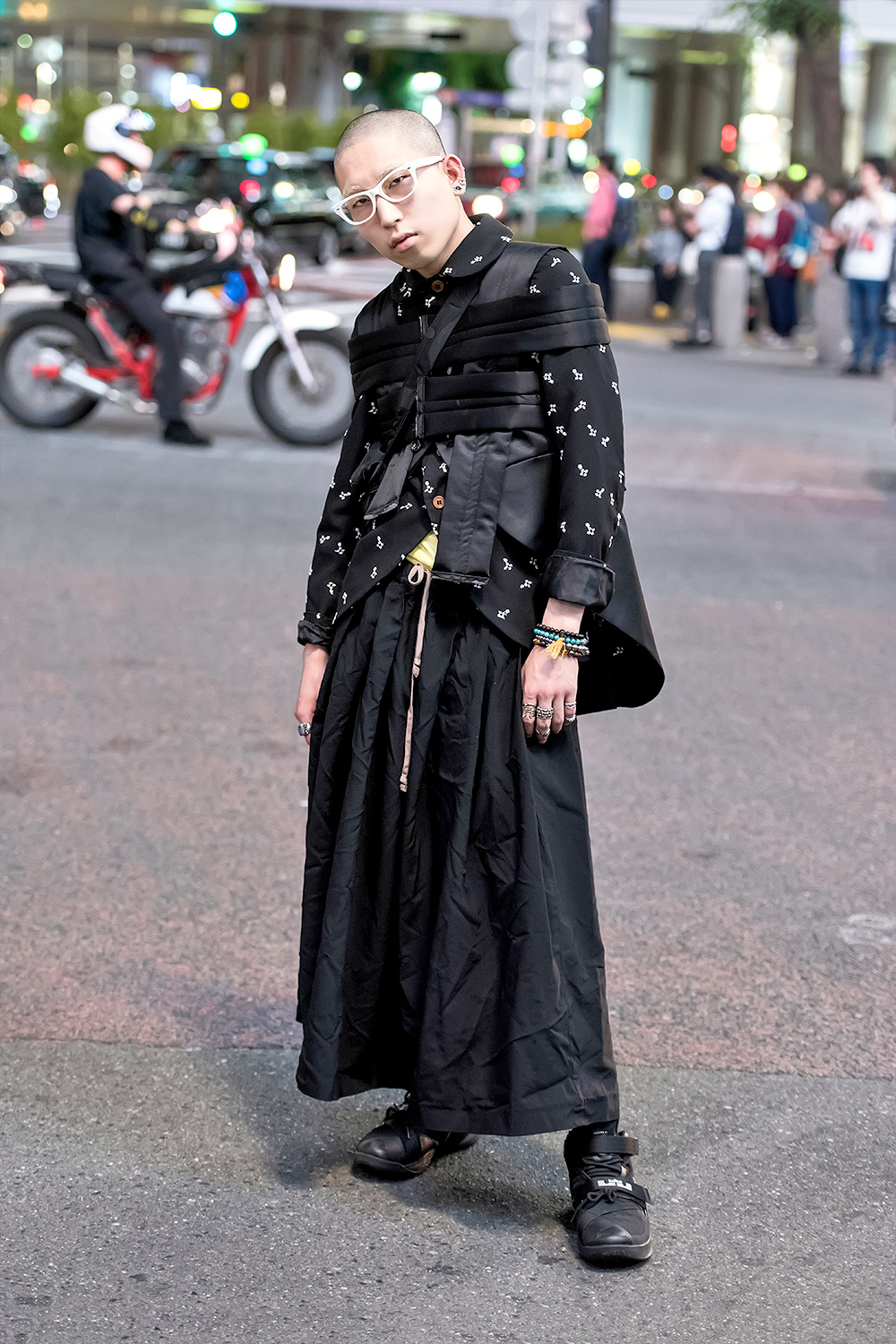 Japanese fashion student with a shaved head and tattoos wearing a monochrome Comme Des Garcons street style with a Porter bag and Nike sneakers.
Read the full article »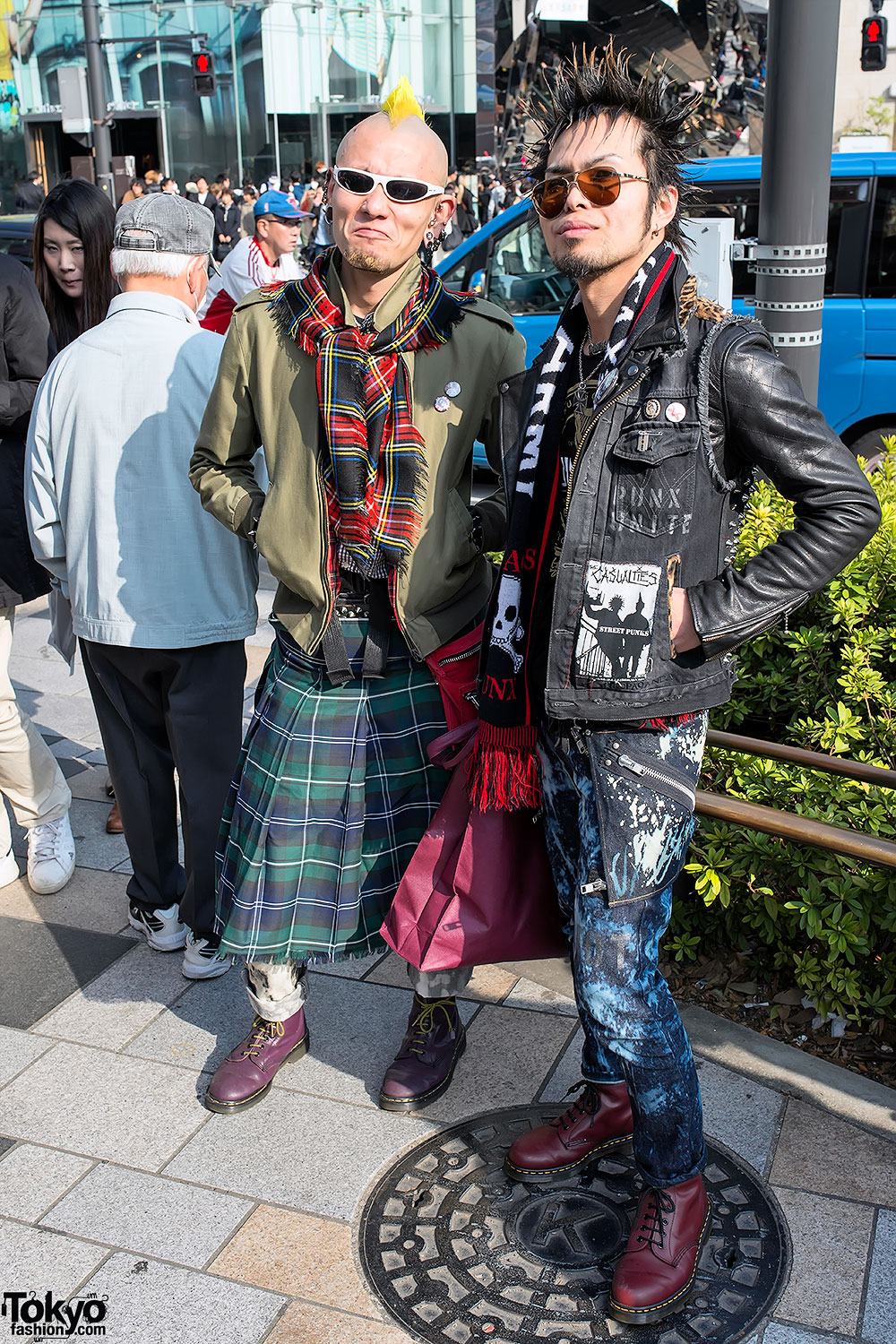 Two Harajuku punk rockers with classic street punk hairstyles and fashion – plus a large head tattoo.
Read the full article »