Tag
houndstooth coat Japanese Street Fashion
Browsing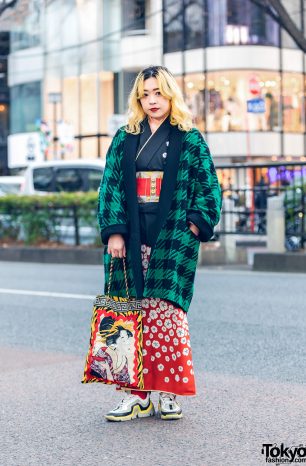 Harajuku sushi shop owner dressed in a houndstooth coat, kimono, chunky sneakers and carrying a handmade geisha print tote bag.
Read the full article »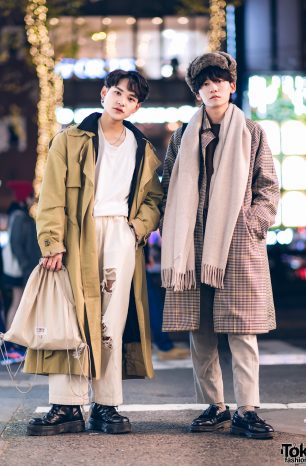 Harajuku guys sporting light-colored winter streetwear styles with layered coats and houndstooth print coat while out and about on the street.
Read the full article »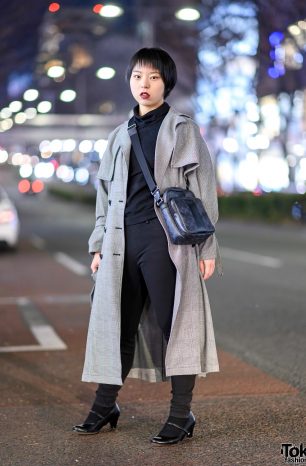 Japanese teen wearing a houndstooth print trench coat, black turtleneck top, skinny black jeans, leather heels and a crossbody bag.
Read the full article »