Posts Tagged 'ice cream'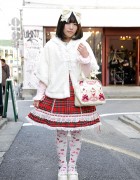 17-year-old Harajuku lolita wearing a red tartan Baby The Stars Shine Bright dress, a big hair bow and strawberry print tights while carrying an ice cream-print handbag.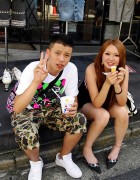 A Japanese girl and guy sitting in front of a shop in Harajuku enjoying some ice cream.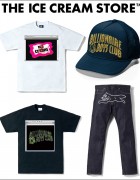 Next month, Pharrell Williams and Nigo's Japanese streetwear brand Billionaire Boys Club / Ice Cream are teaming up with the online Japanese shopping mall Zozo to launch a new web store – complete with limited edition items, free gifts, and more.