Posts Tagged 'Japanese idol'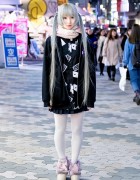 Harajuku girl wearing a hoodie with pleated skirt, white fishnet stockings, plush platform shoes, and a Japanese school backpack.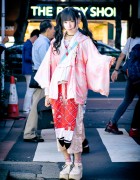 Harajuku idol with twintails in a kawaii kimono, cute cropped pants, and ribbon laced platform shoes.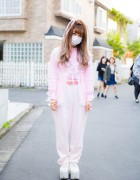 Harajuku girl with face mask, vintage lingerie top over another top, pink pants, rucksack & white flatforms.