Tag
lace handbag Japanese Street Fashion
Browsing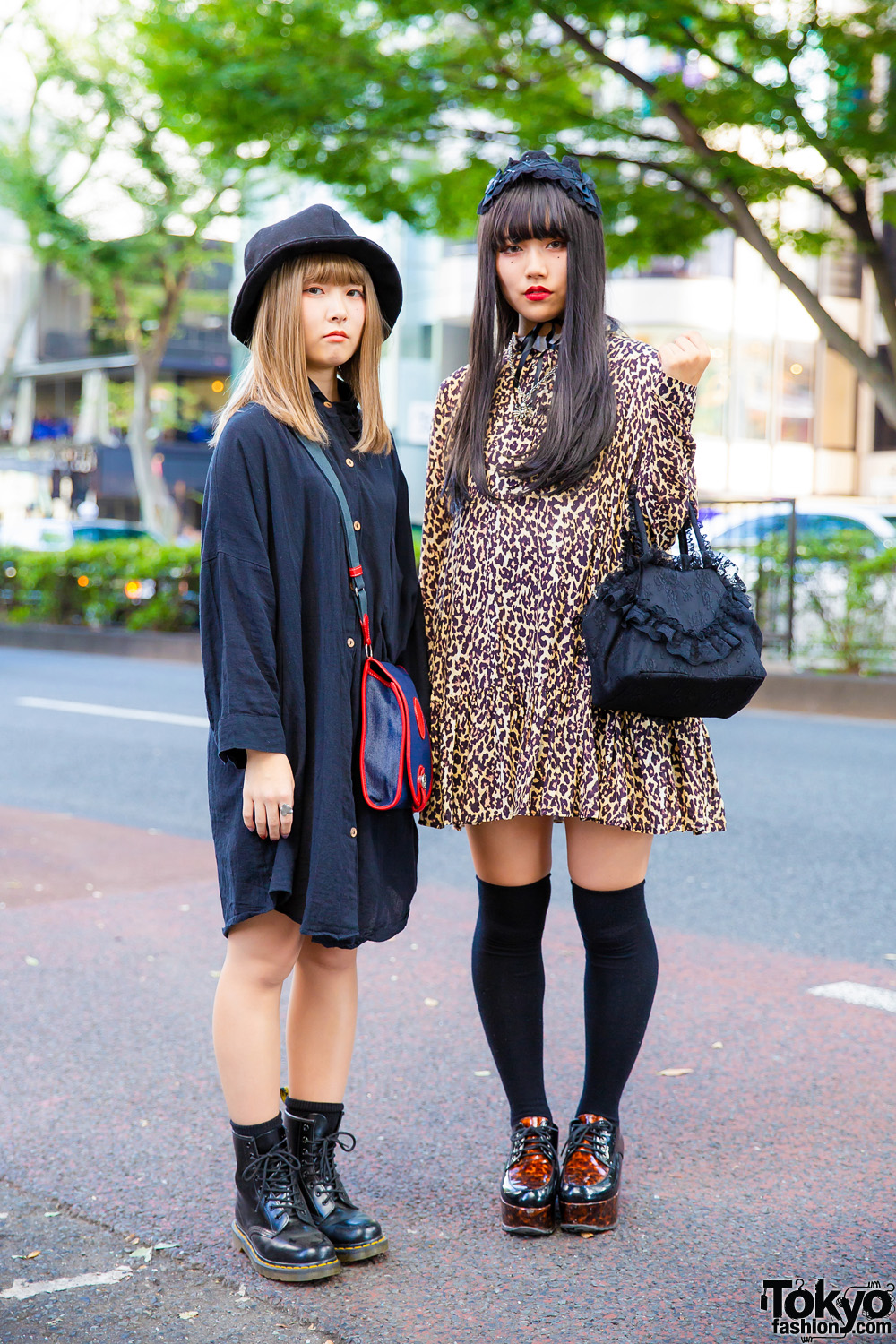 Harajuku girls sporting chic and stylish ensembles with long sleeved dresses and boots while out on and about.
Read the full article »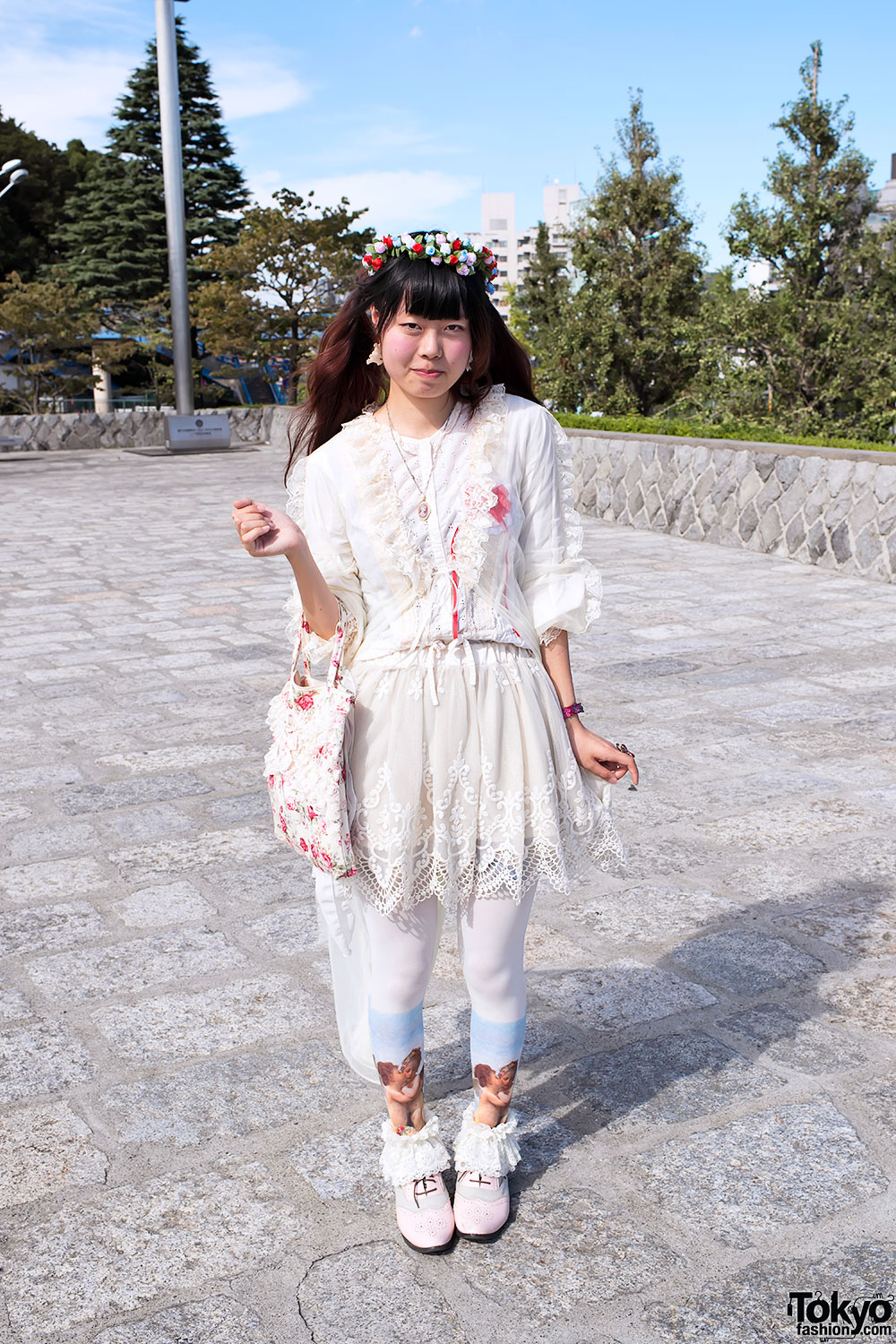 Romantic vintage outfit featuring lots of lace and flowers along with a sheer negligee on the street in Harajuku.
Read the full article »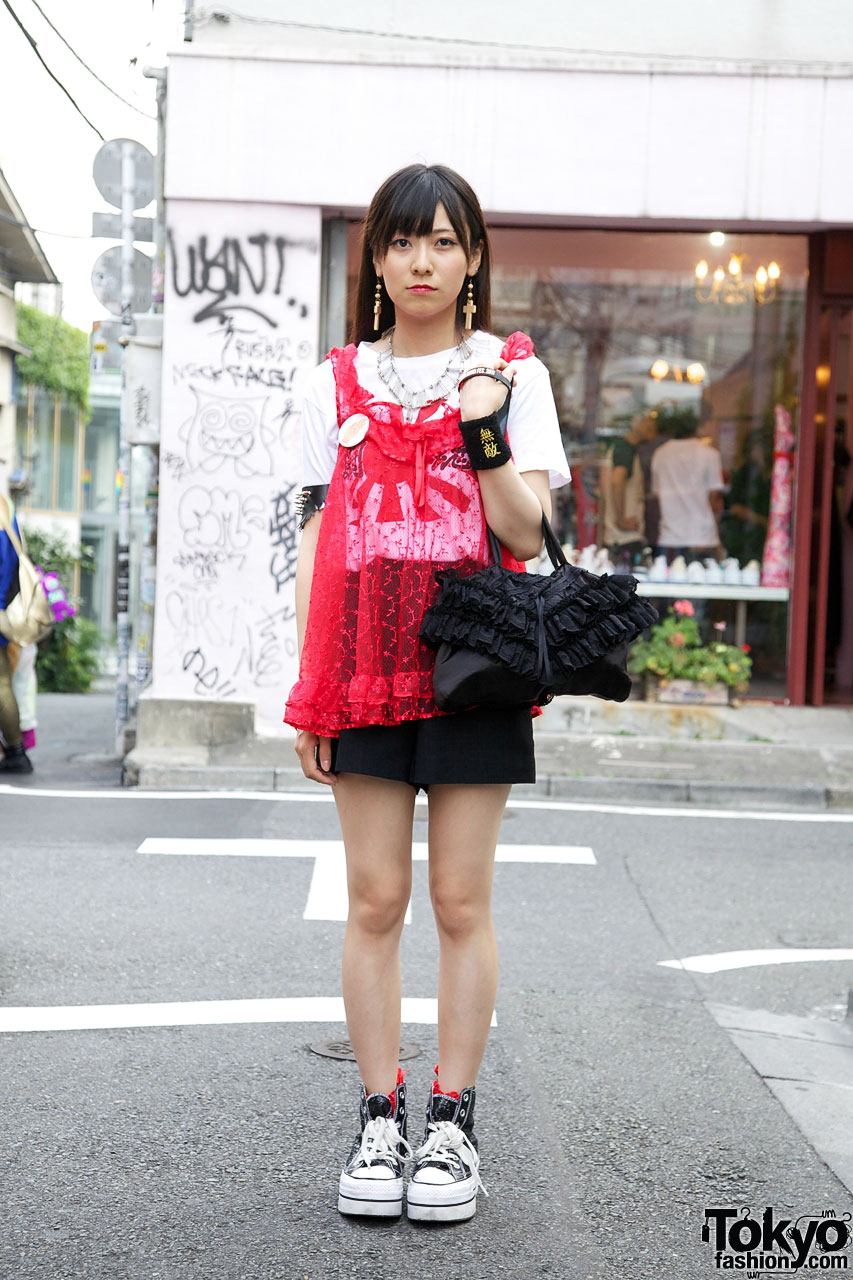 21-year-old Japanese fashion student wearing a sheer red top, a safety pin necklace, cross earrings, and platform Converse sneakers in Harajuku.
Read the full article »