Posts Tagged 'monster backpack'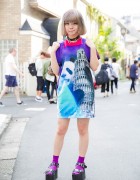 Harajuku girl wearing a panda print dress with socks and platform sandals, monster backpack, choker and cross earrings.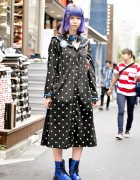 Harajuku girl with purple hair wearing a polka dot sailor collar dress from Candy Stripper and cute accessories.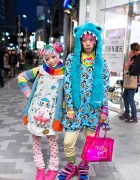 Two icons of Harajuku Kawaii – Kurebayashi and Junnyan – with super colorful fashion and hair.