Posts Tagged 'oshare kei'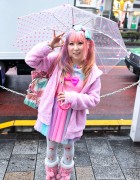 Japanese singer Suiya wearing a pastel fairy kei outfit with accessories from Takuya Angel and Alice in Wonderland.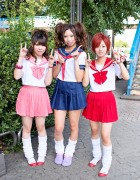 Fashion snaps of 50+ An Cafe fans in Harajuku for the poplar band's return to activity at Ancafesta'12 Summer Dive.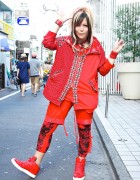 Haru from the Japanese oshare kei band DOG in The Parallel World Orchestra street snapped in Harajuku.