Tag
paint splatters Japanese Street Fashion
Browsing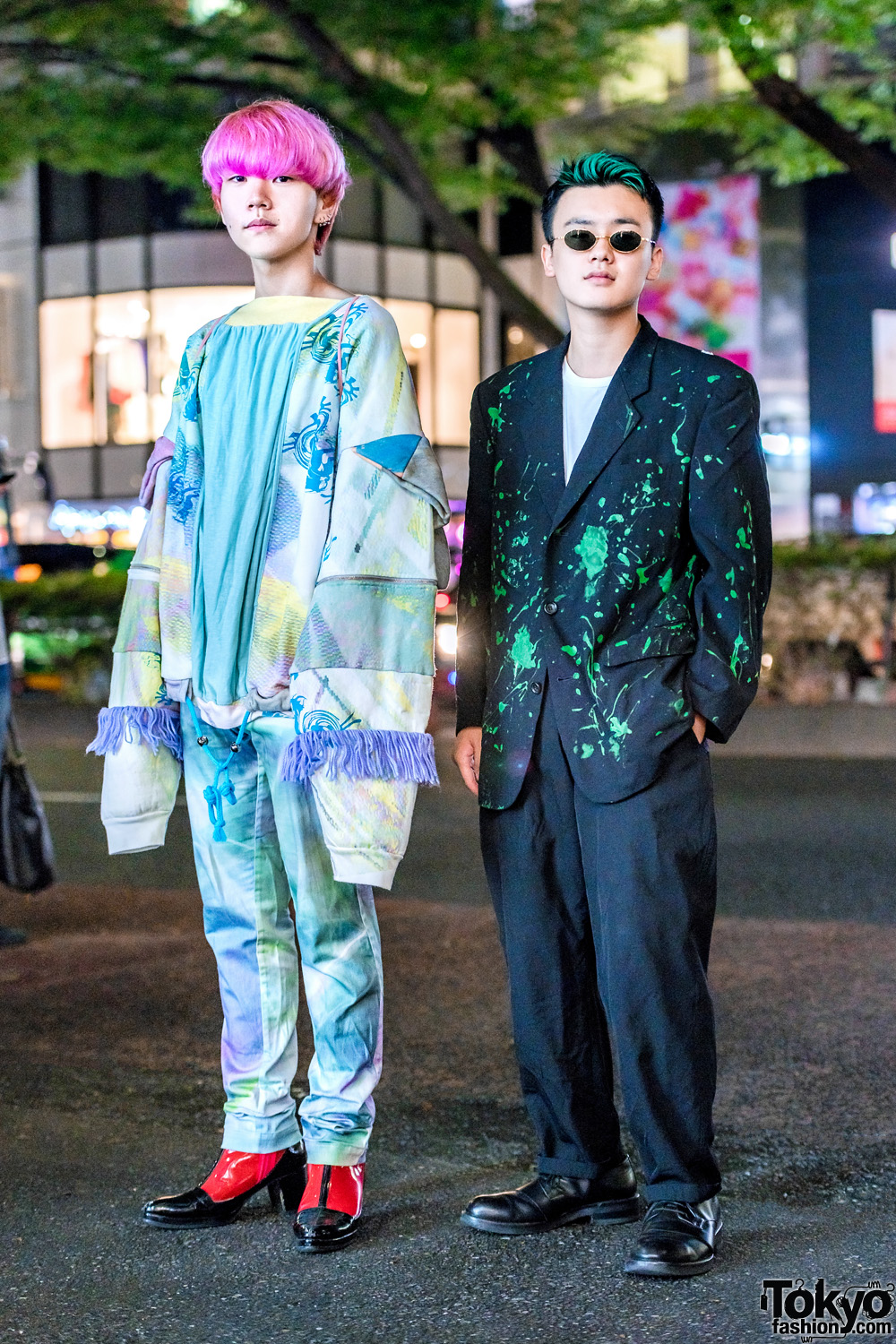 Japanese 18-year-olds in Harajuku street styles with pastel and paint-splatter, Comme Des Garcons, Issey Miyake, and Yohji Yamamoto.
Read the full article »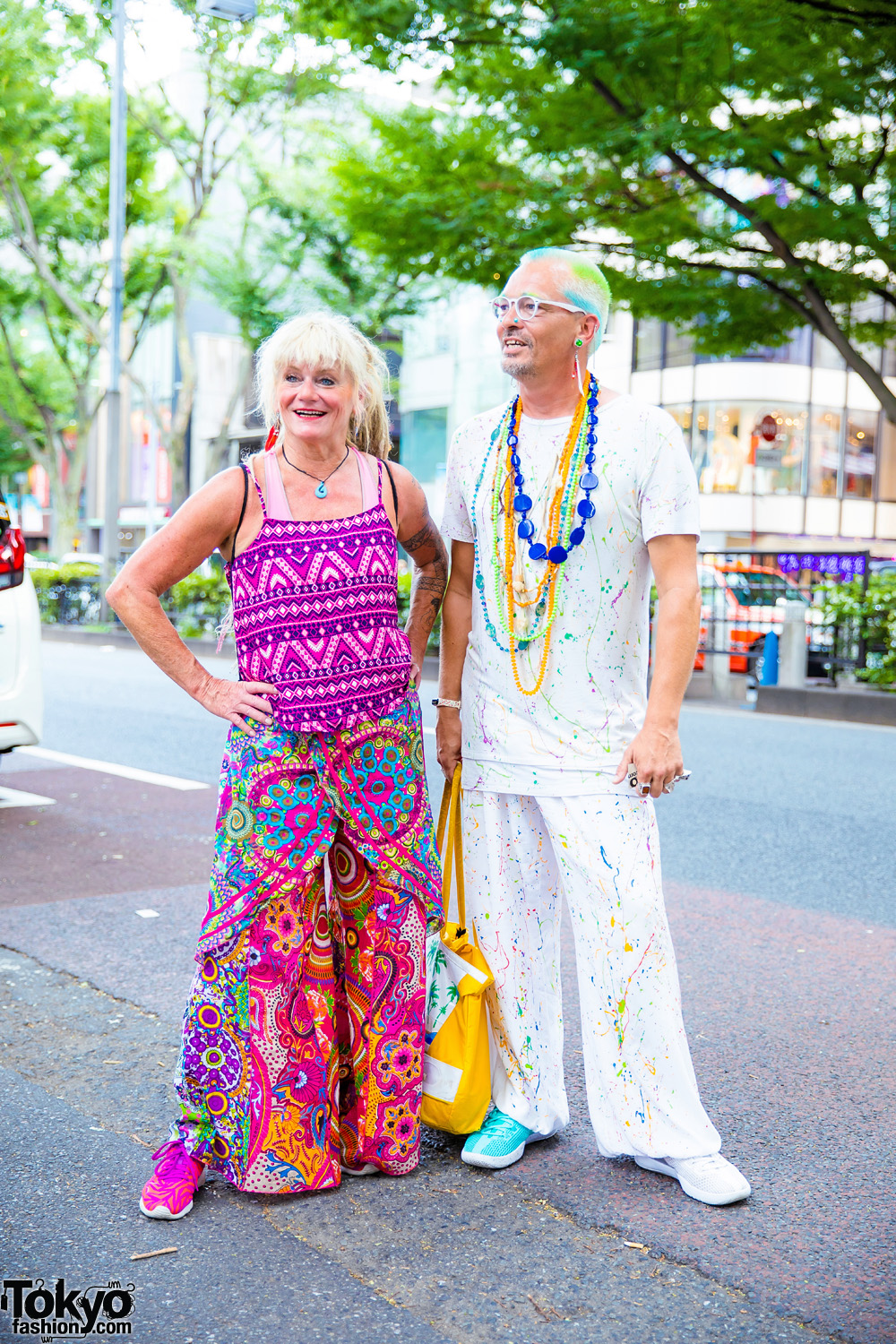 Duo sporting colorful vintage styles with multiprint tank top and pants, paint-splattered t-shirt and loose pants, and Nike sneakers.
Read the full article »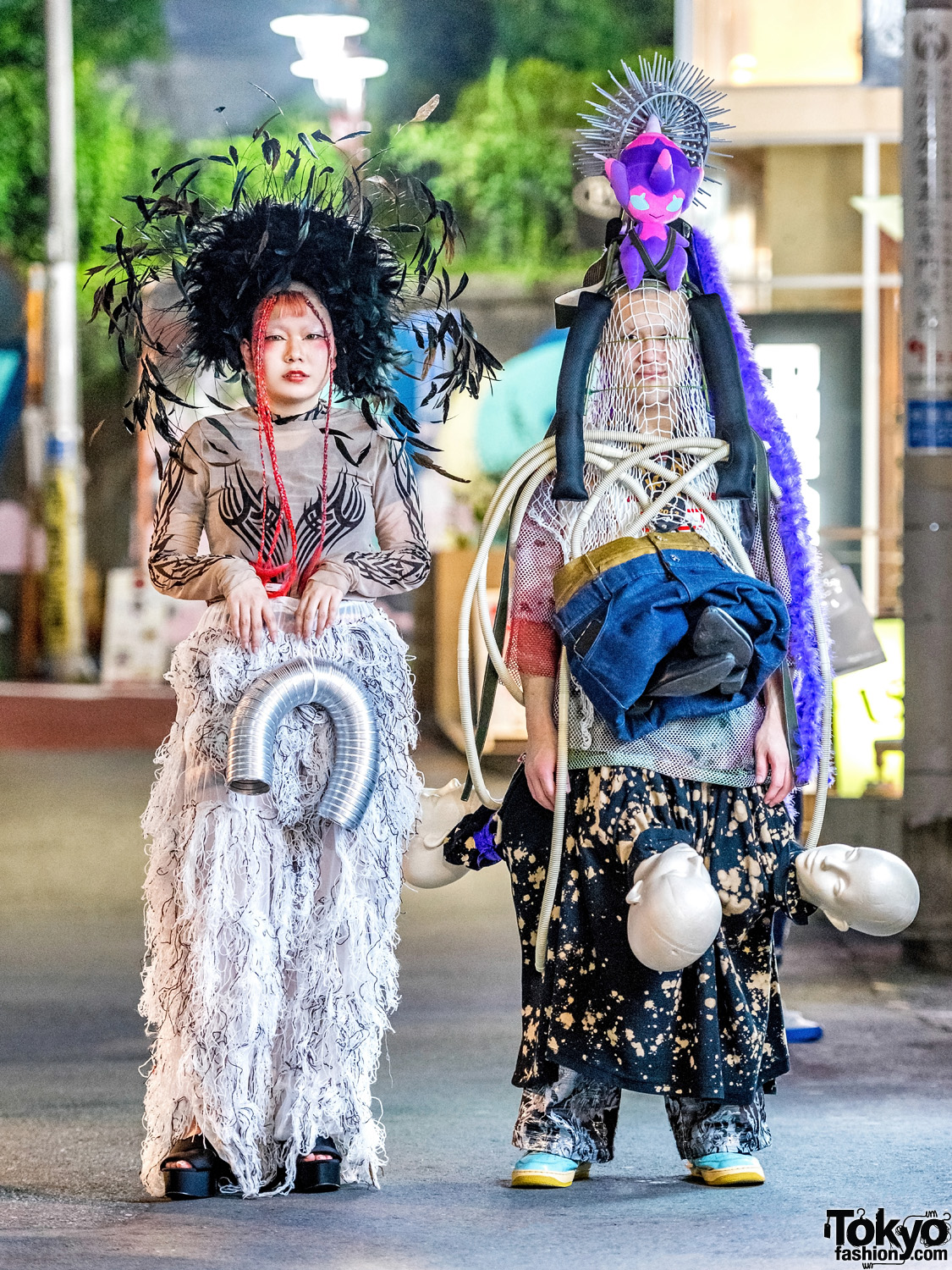 Harajuku duo showcasing impressive avant-garde streetwear looks while out and about on the street one evening.
Read the full article »