Tag
panda bag Japanese Street Fashion
Browsing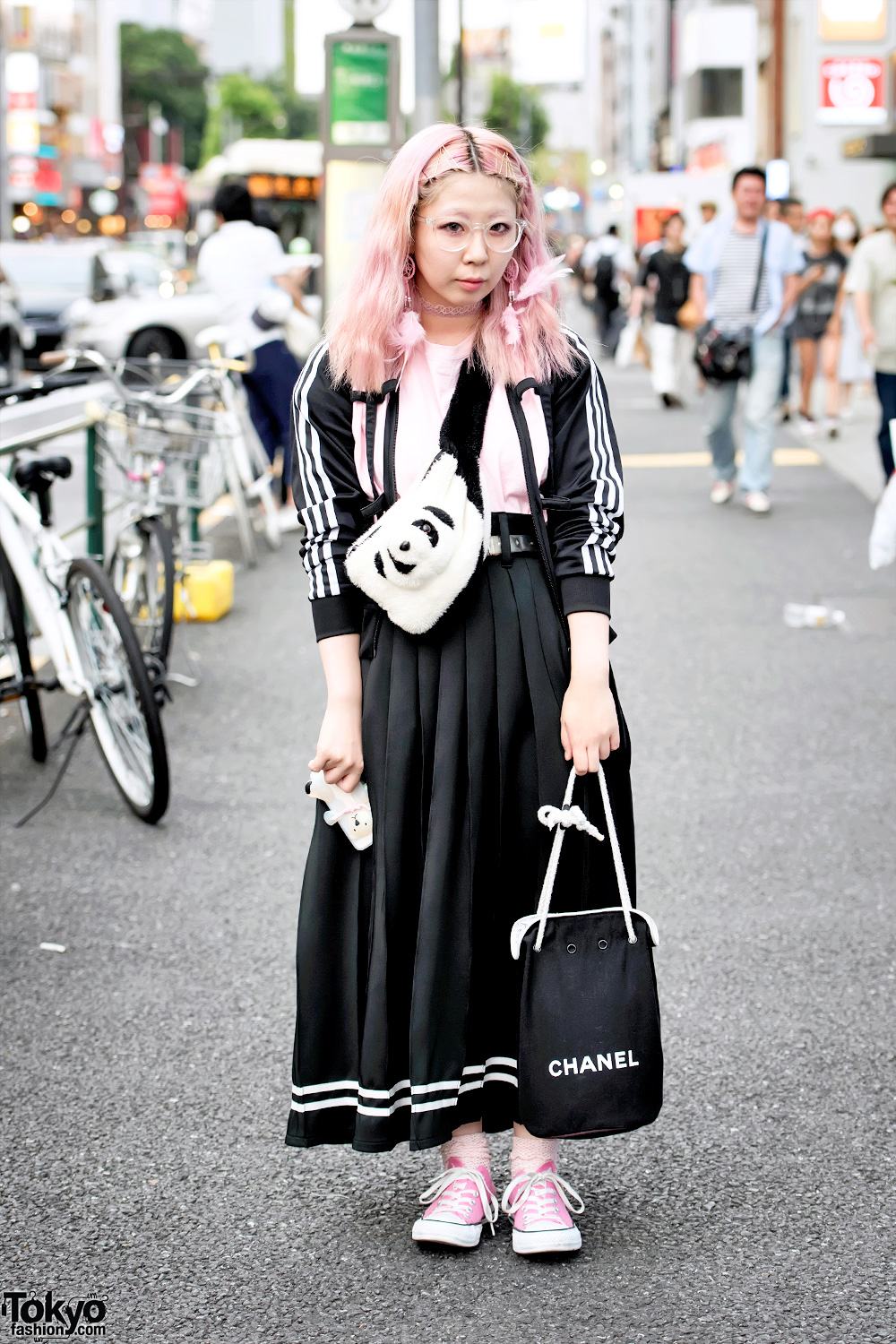 Pink-haired Harajuku girl in cut out jacket, maxi skirt, pink high top sneakers and a cute panda purse.
Read the full article »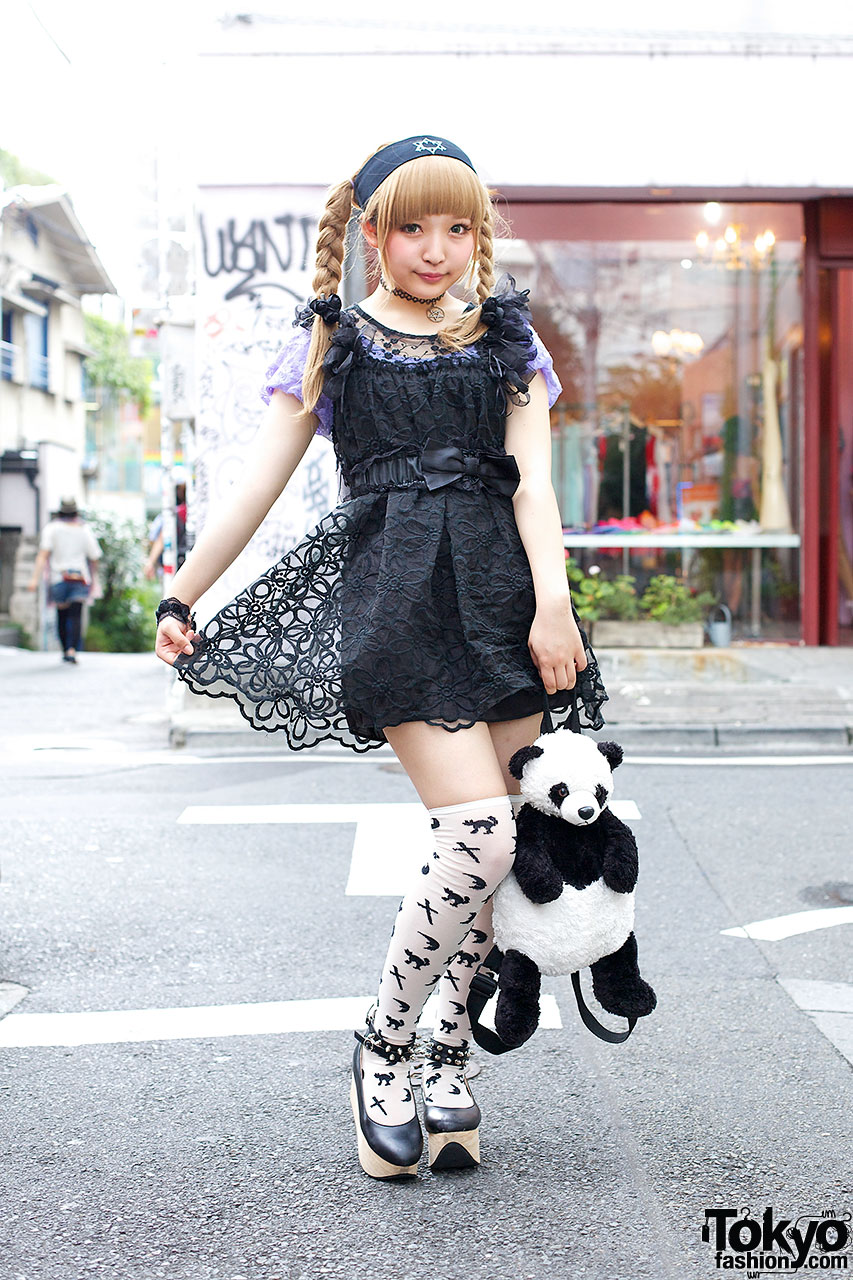 Harajuku girl in a black lace dress with cute and creepy accessories including a panda bag.
Read the full article »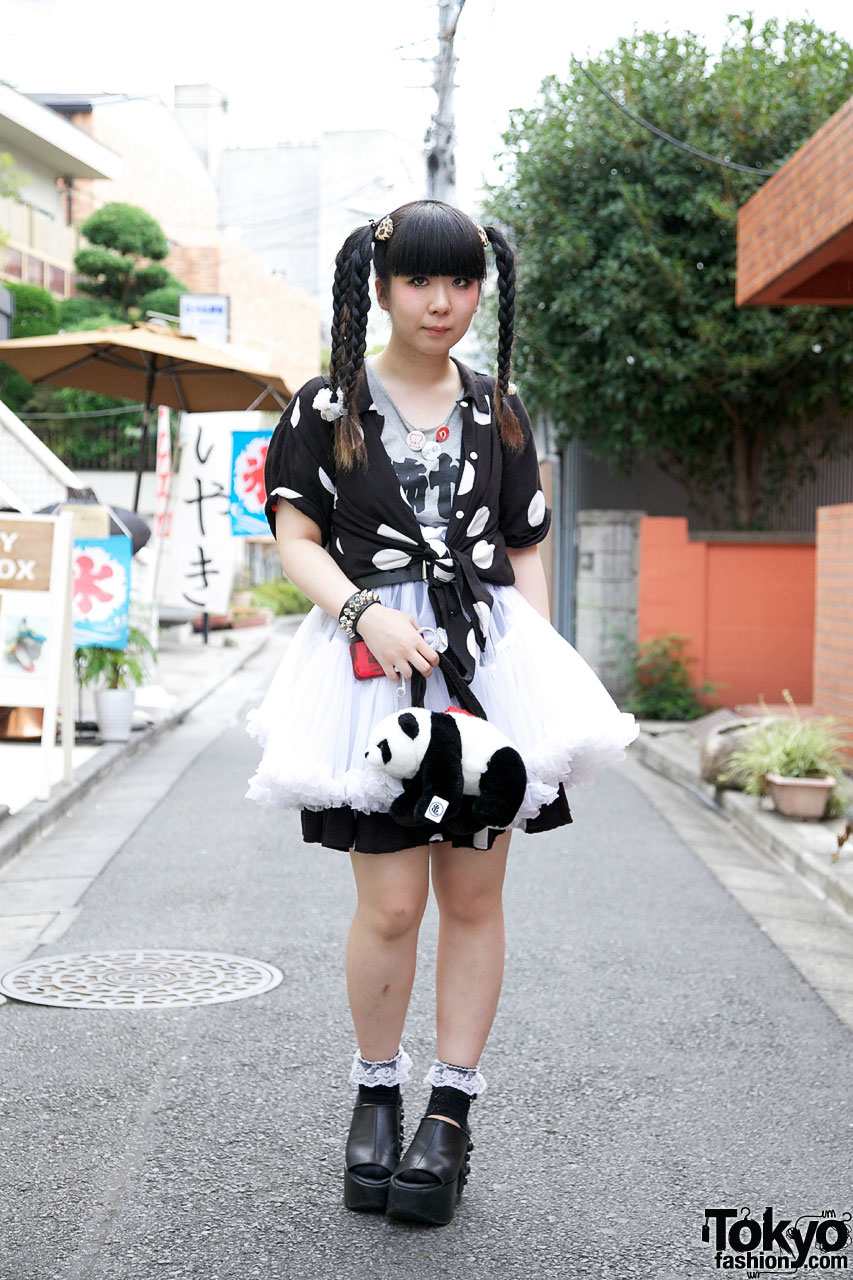 Stylish Japanese girl with a triple-braids-and-bangs hairstyle, pannier skirt, amazing Tokyo Bopper studded platform shoes, and a fuzzy panda bag on the street in Harajuku.
Read the full article »